Visiting Kish Island in Iran - An Old Shipwreck and Dolphins!
Although Kish is a rather small island (about 90km² or 35 sq mi) it has many tourist attractions and things that one can do. It is common to do a tour of the island which will highlight the most important sights and in this you will get to see an old shipwreck off the southwest coast.
Now stranded only a few hundred hundred meters from the shoreline this ship wreck stands out distinctly from the blueish green waters. It is often recommended that you visit this place during sunset which will give you some amazing picture opportunities. Originally a British cargo steamship built in 1943 in Scotland it was later bought by a Greek company and was named the Koula F. In 1966 the ship ran aground and unfortunately all attempts to salvage it failed. It is said that before the crew abandoned the ship that they set in on fire (the reasons for doing this allude me however) so that only the steel frame remains to this day, which is slowly being devoured by the sea.
As far as I know there weren't any boats giving tours to the wreckage so one can only take pictures from the beach. And the beach is quite marvelous as it completely consists of corals which the whole island is made up of.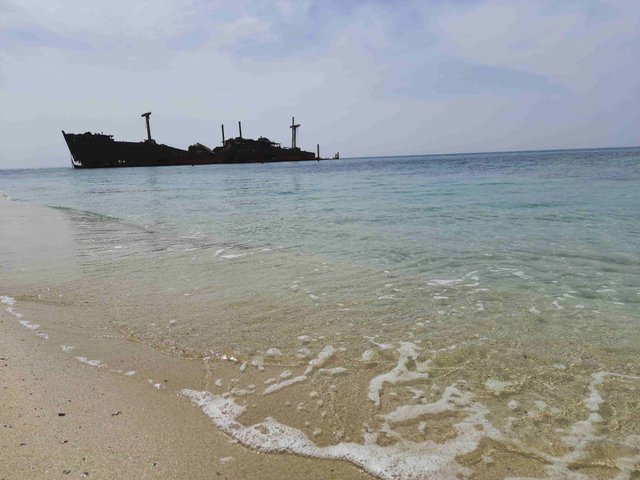 I couldn't resist putting my feet in here... Just absolutely pristine waters and you will also find a lot of marine life! But unfortunately in Iran it's a bit difficult to go in for a swim, especially if you are a woman. But it was nice to just relax here for a shile and enjoy the scenery. Fortunately for me it was the winter season so staying in the sun wouldn't completely fry me...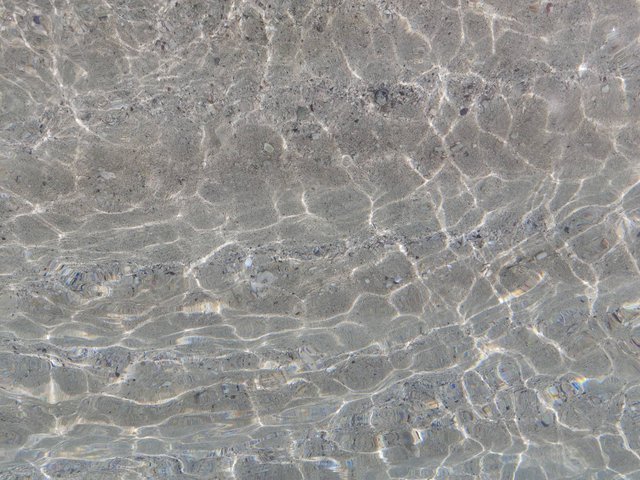 Next, we made a stop at the Kish Dolphin Park which harbors not just Dolphins, but all sorts of animal life. I thought the dinosaur looked pretty funny at its entrance. I wonder if someone put the leaf there for it to eat it (but it was pretty high, so maybe it was just the wind ;)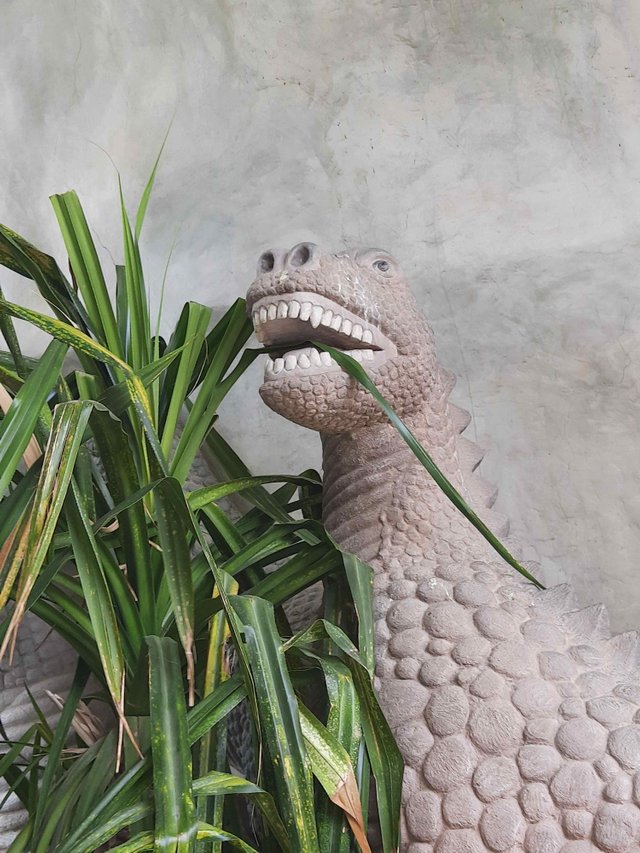 Contrary to other animal parks I noticed that in Iran they like to have tours: There was a morning and an afternoon tour in which all the people wanting to see the park were guided through several stations. This concept was quite strange to me as I was used to just explorer a park once I enter it. However, this did have several advantages which I liked as well. For example, people are given the most optimal pathway through the park and staying with the group would ensure that one wouldn't miss out on anything.
So we started off with a large bird area where there many exotic birds. Interestingly, they roamed free and only when I looked up I could see that this whole area was actually closed off by a net. But it was so high that it seemed to be an open area where birds could roam freely. At least contrary to other parks I had the feeling that the birds here had enough space. Although there were a couple of exceptions (like the flamingos which I think still would have liked to have more space).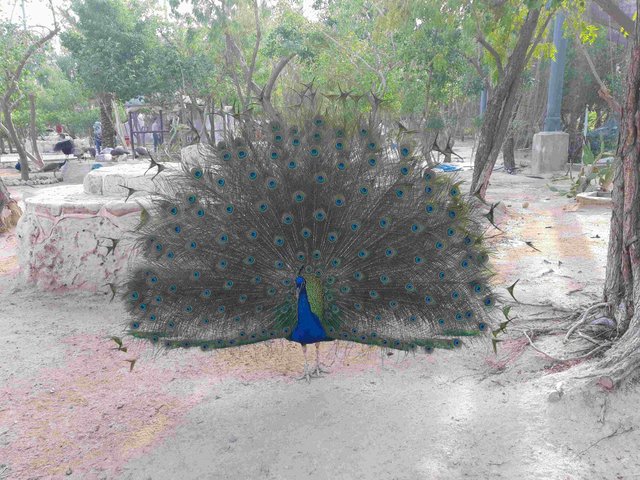 Of course there are some salties here as well ;)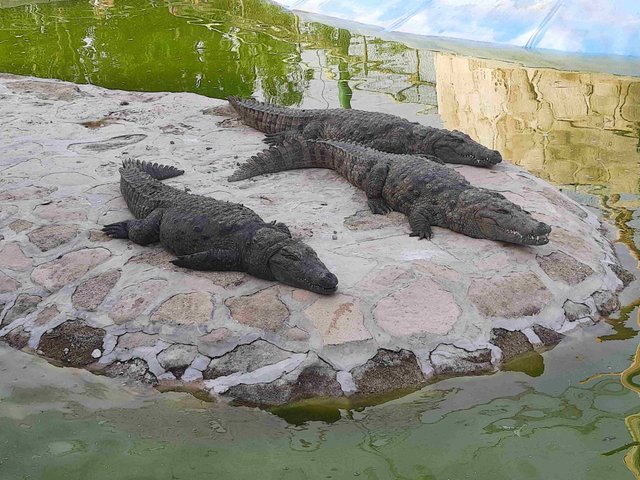 The flamingos: Did you know that they get their color from the animals they eat? As they mostly eat crabs which have a pinkish color their feathers and beaks turn pink as well! I thought that was pretty interesting...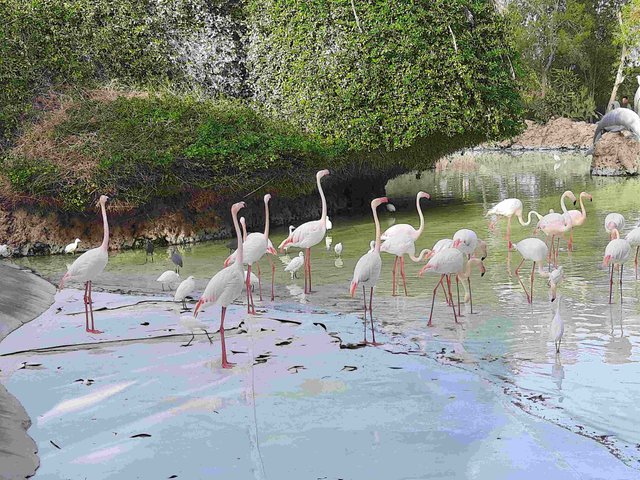 The guided tour through the park took about 3 hours until we reached the finale: the dolphins! Of course I have to say that I am not a huge fan of the way that bigger animals are kept in animal parks... Dolphins shouldn't belong in a relatively small pool like this as they travel great distances in the wild. This is also why I don't generally go to Zoos anymore. Nevertheless, I had the feeling that they were looked after pretty well (of course I don't really know) and the show trainers definitely had a connection with the animals here. As it turns out they showed a video of the youngest dolphin which was born here in captivity. Although this might be home for the little fella, I still think his heart knows that it belongs in the ocean...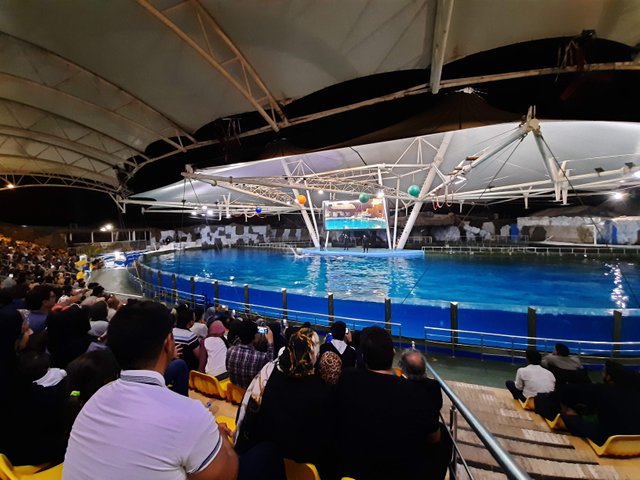 The show was quite good, I guess; but the music was very loud (and I hope that this didn't bother the animals). It lasted for about half an hour and one of the dolphins even drew a picture which was then sold to the audience for a very high price (they did say that part of it would be donated).
Iranians are actually very good at making money when it comes to parks or other tourist hot spots. At every corner there is something to buy or there are pictures taken which you can buy then later on. And they do it in such a way that you actually end up buying it... So that part was pretty smart of them!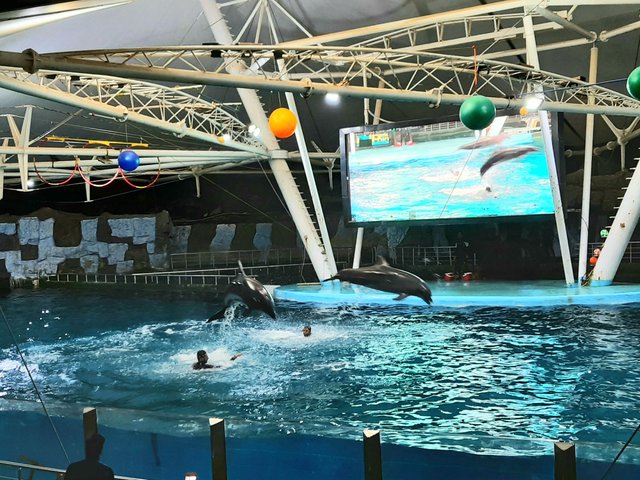 Stay tuned for the upcoming posts about Kish Island!

⛅🌦🌧🌦🌧🌨☁🌩🌦⛅🌧☁🌤🌥🌪🌧🌨🌩⛅🌦☁🌤🌥🌤⛅🌤⛅🌦⛅

⛅🌦🌧🌦🌧🌨☁🌩🌦⛅🌧☁🌤🌥🌪🌧🌨🌩⛅🌦☁🌤🌥🌤⛅🌤⛅🌦⛅