A garden for the people // Ein Garten für das Volk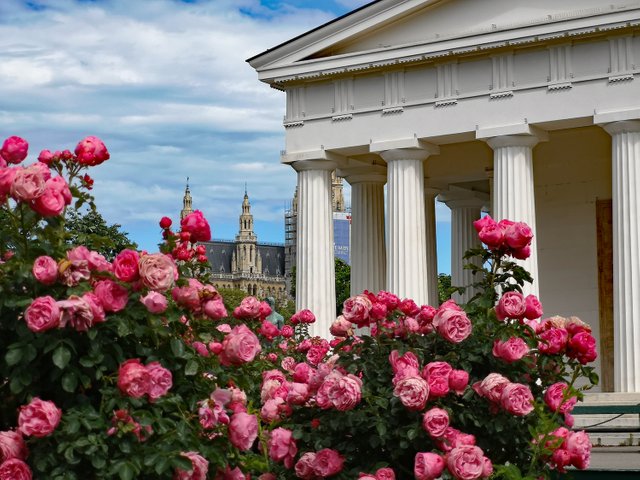 The hobby gardeners are rewarded with an insight into the high art of planting and maintaining a nearly 200-year-old baroque garden. Volunteers are not only needed for the gardening work, but also for administrative tasks, visitor services or to help with events.
Den Hobbygärtnern winkt als Lohn ein Einblick in die hohe Kunst der Bepflanzung und Pflege eines knapp 200 Jahre alten Barockgartens. Freiwillige werden aber nicht nur für den gärtnerischen Einsatz, sondern auch für administrative Tätigkeiten, das Besucherservice oder zur Mithilfe bei Veranstaltungen gesucht.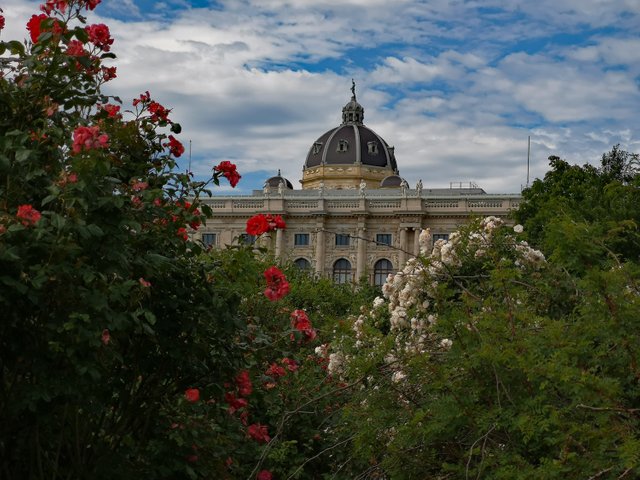 Kunsthistorisches Museum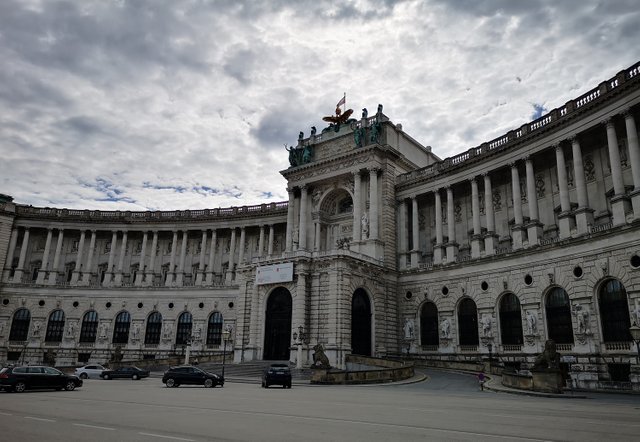 Hofburg
The park is located in the historical center of Vienna on the Ringstraße between the Hofburg and the Burgtheater.
Der Park liegt im historischen Zentrum Wiens an der Ringstraße, zwischen der Hofburg und dem Burgtheater.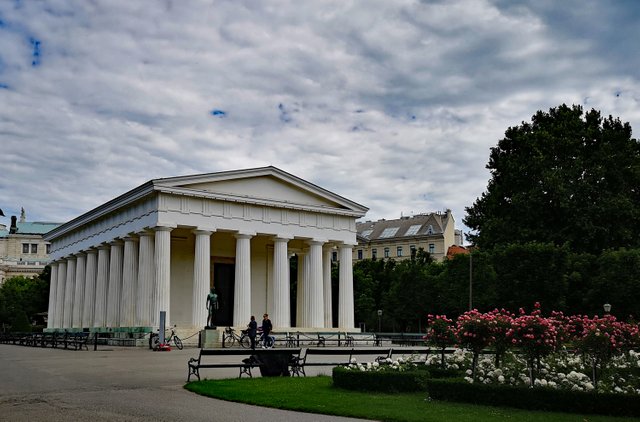 Theseustempel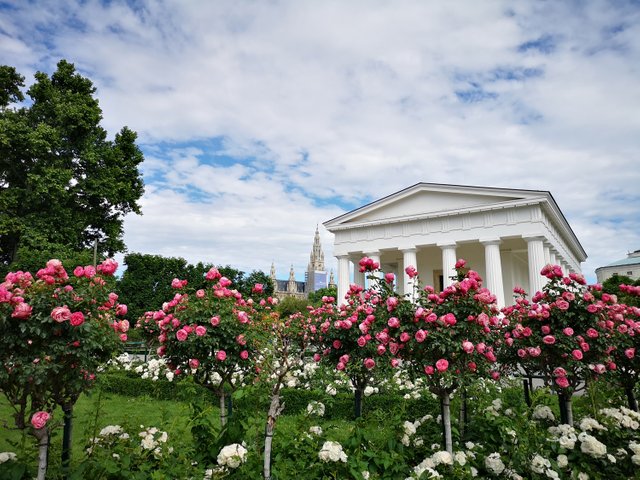 An attraction of the garden and a popular photo motif is the temple of Theseus, which is a true-to-scale replica of the temple of Hephaestus (Theseion) in Athens.
Eine Attraktion des Gartens und beliebtes Fotomotiv ist der Theseustempel, der einen maßstabgetreuen Nachbau des Tempel des Hephaistos (Theseion) in Athen darstellt.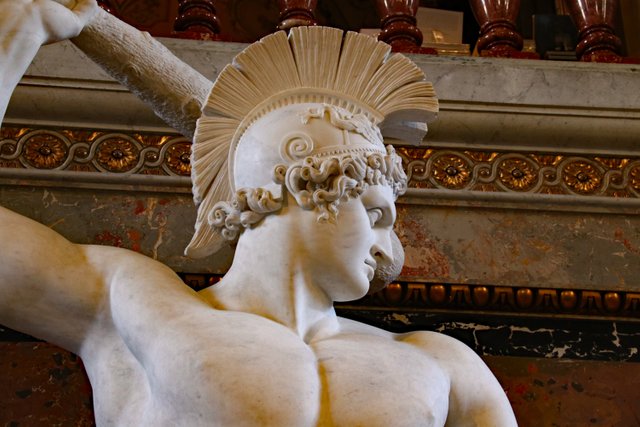 The temple of Theseus originally served as a repository for the "Theseus" sculpture created by Antonio Canova.
Der Theseustempel diente ursprünglich als Aufbewahrungsort für die von Antonio Canova geschaffene "Theseus"-Skulptur.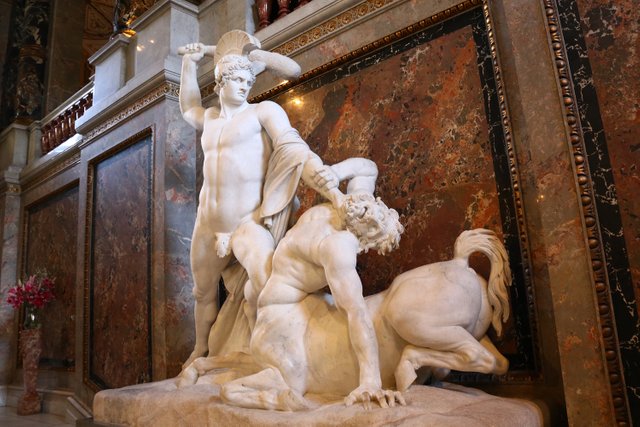 Antonio Canova: Theseusgruppe (Kunsthistorisches Museum Wien)
In 1890, the marble sculpture was transferred to the newly opened Kunsthistorisches Museum, where it is now displayed in the staircase. It depicts Theseus, the famous hero from Greek mythology in his fight with the centaur.
1890 wurde die Marmorskulptur in das neu eröffnete Kunsthistorische Museum transferiert, wo sie heute im Stiegenhaus aufgestellt ist. Dargestellt ist Theseus, der berühmte Held aus der griechischen Mythologie im Kampf mit dem Kentauren.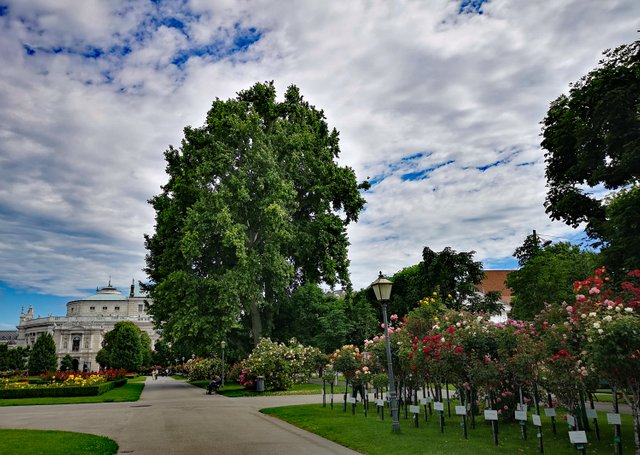 In the center of the garden is a stately plane tree. The tree, which has been declared a natural monument, has a height and a crown diameter of 20 metres each.
Im Zentrum des Gartens steht eine stattliche, morgenländische Platane. Der als Naturdenkmal ausgewiesene Baum hat eine Höhe und einen Kronendurchmesser von jeweils 20 Metern.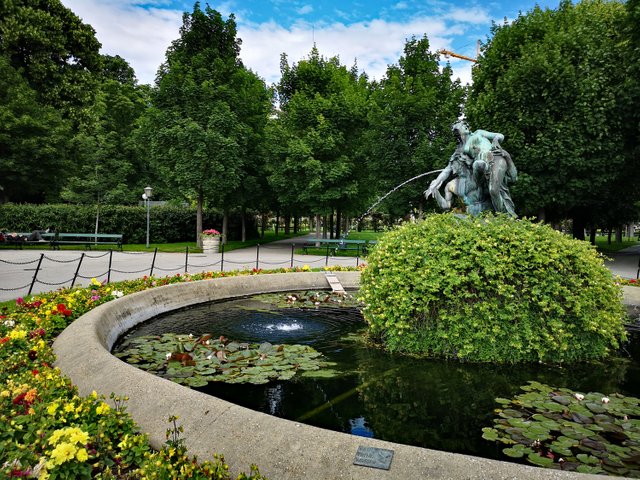 Triphton- und Nymphenbrunnen
Volksgartenbrunnen
The Triphton and Nymph Fountain as well as the Volksgarten Fountain date from the end of the 19th century.
Der Triphton- und Nymphenbrunnen sowie der Volksgartenbrunnen stammen aus der Zeit gegen Ende des 19. Jahrhunderts.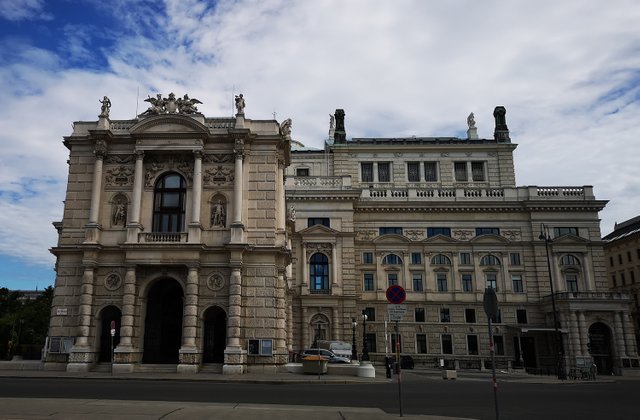 Burgtheater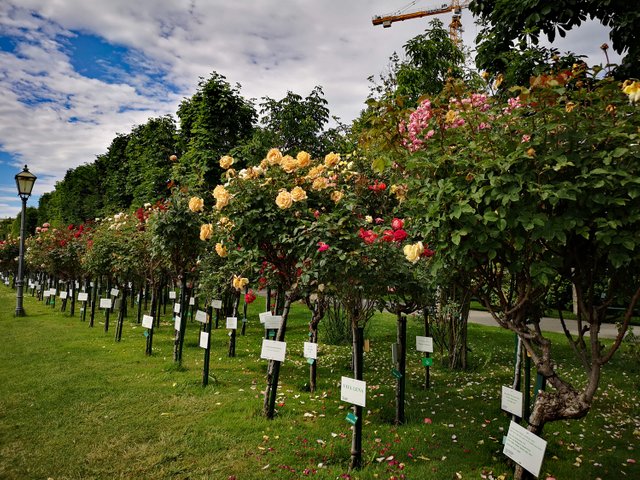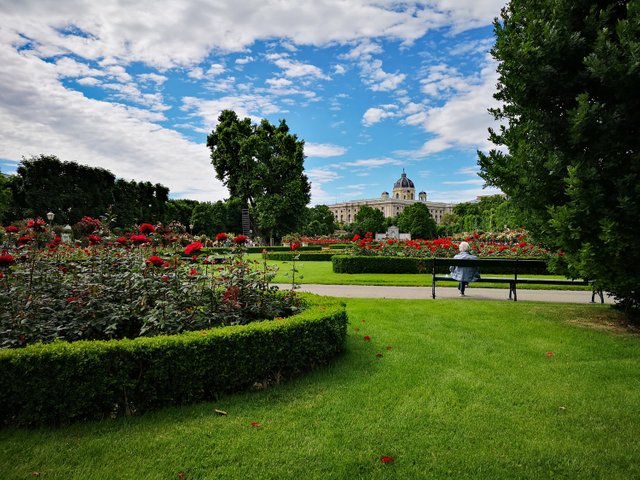 If you enter the garden through the entrance at the Burgtheater, you will come in the rose garden with over 3000 rose bushes and more than 400 rose varieties.
Betritt man den Garten durch den Eingang beim Burgtheater, befindet man sich im Rosenarten mit über 3000 Rosensträuchern und mehr als 400 Rosensorten.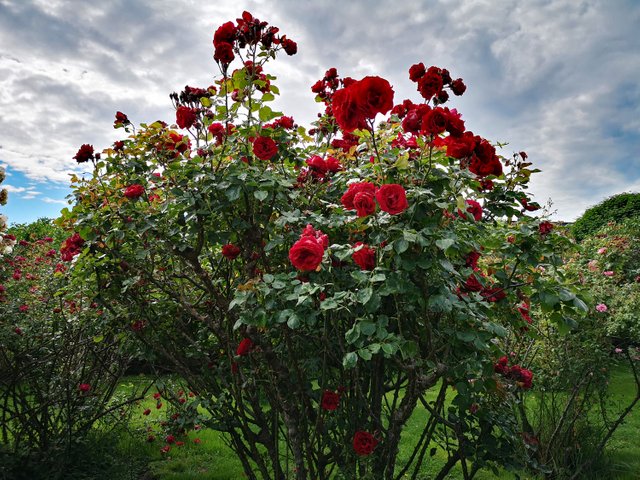 At the time of flowering the rose garden is a visual and olfactory experience in equal measure. The rose varieties are mostly labelled. Signs with personal dedications come from sponsorships, which can be acquired for a financial contribution for the care of the roses.
Zur Zeit der Blüte ist der Rosengarten ein visuelles und olfaktorisches Erlebnis gleichermaßen. Die Rosensorten sind größtenteils beschriftet. Schilder mit persönlichen Widmungen stammen von Patenschaften, die man gegen einen finanziellen Beitrag für die Pflege der Rosen erwerben kann.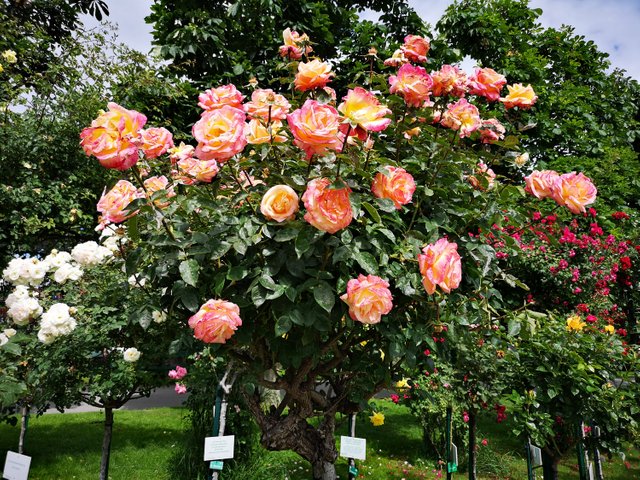 The Volksgarten can be reached by public transport with the underground line 3 (station Volkstheater). A detour into the park is recommended as part of a walk along the historic Ringstraße.
Öffentlich erreichbar ist der Volksgarten mit der U-Bahnlinie 3 (Station Volkstheater). Zu Fuß empfiehlt sich ein Abstecher in den Park im Rahmen eines Spaziergangs über die geschichtsträchtige Ringstraße.
---
Photos: © @vieanna