THE MOST THETRIC OF LOVE: Chapter 7.
Ladies and waiters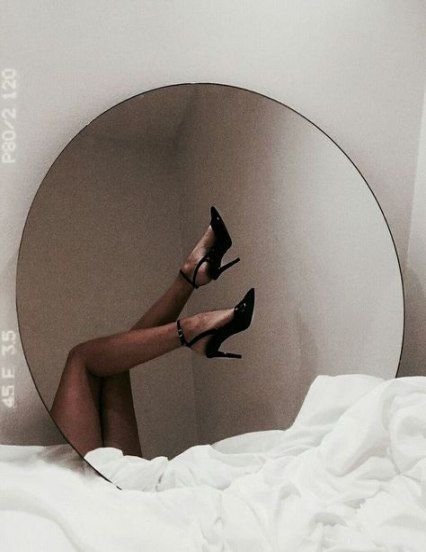 Among the infinite number of dresses and shoes in Alejandra's closet, I decided on a long wine dress with straps on the back and a small opening a little above the thigh and black heels.
I asked Mary for help with the makeup, which she was incredibly good at, a bit moderate, but good enough to draw attention to herself.
Around six o'clock in the evening the garden of the house started to fill up, it was an exaggeratedly big place, with grass and trees decorated with lights, high tables with white silk tablecloths and incredibly embarrassing centerpieces for the "lower class". I breathed again and again before deciding whether to go downstairs or stay in for a couple more hours watching TV before going out and pretending to enjoy the evening.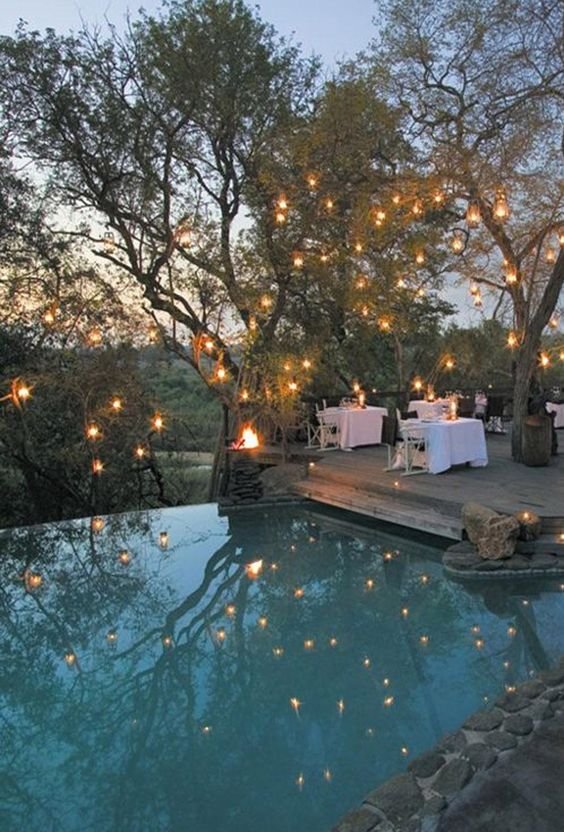 Three knocks on the door took me out of the sway of thoughts I was confronting.
-Miss, young Olsen is waiting for you downstairs.
He's here. I have no way out.
-It's all right, Mary. I'll be right down.
One last breath and automatically the most false smile I had came out, I went down the stairs clumsily and passed by the kitchen before presenting myself outside. An infinite number of uniformed waiters were walking around, there were definitely more than this morning.
Mary was filling champagne glasses at the other end and I tried to reach her. One of the waiters who was running with concern bumped into me and his tray of dishes rumbled through the kitchen attracting the attention of everyone in the place.
-I'm so sorry, I didn't mean to. -I said ashamedly to the man who was picking up the dishes all over the floor.
My arm was sore from the blow of the hard metal, but that was the least important thing at the time.
-Don't worry, miss, it was just an accident, I'm sorry. -I took off my heels and ran to help him pick up the plates before my uncles noticed.
Mary was pale and standing by the sink, I knew that if they found out what had happened it would be their responsibility. None of the waiters around stopped to look at what had happened, the tide of people kept coming in from the kitchen and that was a little intimidating at such a stressful time.
Why do I have to be like that? Damn it.
-Mary, I'm really sorry, please say it was all my fault if they find out what happened. -I begged.
She stared at me, sighed with her hands on her head and closed her eyes trying to calm down, since we both knew that my aunt's dishes easily cost four kidneys together, specifically ours.
-No one will say anything about this. -Mary shouted and all the waiters nodded in agreement. I looked at them all as a sign of apology and finished picking up the dishes with the waiter.
I got up to hand them over to the young man and offer him again an apology for my clumsiness. If they fired someone because of my clumsiness I would not forgive them, they did not deserve it, these people had mouths to feed so as to be discredited in the least because of me.
I put the dishes on the tray and our eyes met when he turned to take it, again some piercing jet-black eyes approached me, while my breath was gasping I could not stop detailing that face part by part.
-Diego. -I exclaimed in surprise.
-Miss, Sofia. -He nodded shamefully.
What are these people trying to call me Miss?
-What are you doing here? -After asking the question I knew it was very stupid, it was obvious.
-Work, miss. -He twisted his gesture and got up from the floor, leaving the tray on the table.
What?
-Please don't call me Miss. -I asked.
-It's okay, Angel. -He whispered.
Something in me moved as I heard that, and more so the fact that the voice was saying it, something about it was familiar but I couldn't remember why. He looked all over the place, making sure no one was intruding on our "conversation" and he bit his lip in doubt as he watched the last couple of servers disappear with Mary, took my hand and lifted me into the hallway.
I couldn't control my thoughts, much less what I was feeling. Diego seemed to know me, but I didn't know him. Just looking at me the way he does makes me feel that I can trust him. How can anyone trust just the look? And why?
-Hello. -He smiled broadly.
-Hello
-God, I'm going to get fired because of you. -He put his hands on his face in shame, but still smiled.
What's this about?
-I'm really sorry about what happened. -I'll talk to your bosses about it if I have to. -I didn't know what else to say, I didn't want to give you any trouble, much less with these types of people.
-Relax, I don't care if they fire me. -He took my hand and like the first time, he put a kiss in it, pressing it gently.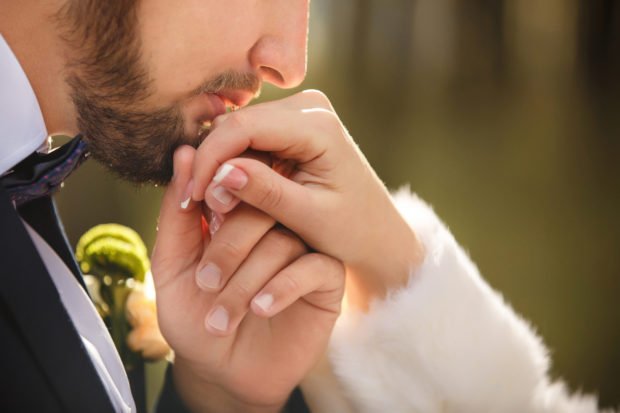 Where did this man come from? How can he be so kind and daring at the same time? Damn law of attraction.
-Did you come out of a dream? -I said subconsciously.
He laughed and kissed my hand again.
-I think I'm gonna show up whenever you need me, Sophia. -He stepped forward and this time only a few inches away from our lips. I felt his breath and mine meet, while a huge adrenaline rush ran through my body.
I did not know what to do, my brain seemed to have shut down, so much so that neither my speech nor my body reacted. I did not understand how this man and at the same time a complete stranger could make me feel that way.
Who was he?
-Yes... -He stroked my cheek, his eyes were still controlling mine and I liked that, I had no intention of stopping him from doing something, he knew perfectly well how to do it and what he was doing to me at that moment, so I couldn't help waiting for him to kiss me.
However, he didn't.
-I'm dying to kiss you. -He said in a low voice very close to my lips, as if he had been reading my thoughts.
I lowered my head and took back my upright position. -By the way, you look beautiful. -She smiled back and looked at the dress.
My skin was completely and utterly bristly, and perhaps I had misunderstood, but if he wanted to kiss me and had the chance, this was going to become a game. I tried to regain my composure, even staying with the desire to kiss him, I just laughed like a schoolgirl and returned the compliment.
-Thank you, nice waiter's bow.
Mary looked out of the glass door that separates the kitchen from the hallway and smiled. -I thought I'd tell you that the cake doll is waiting for you outside.
-It's going to be a long night. -I protested while looking at Diego. -I guess I'll see you around.
He smiled broadly. -He's just getting started, Angel. -He came over and kissed the corner of my mouth. I blushed immediately as I watched him go into the kitchen, my face feeling hot and red from that gesture.
You will kiss me or I will kiss you tonight.
⤞.⫷⩫⫸.⤝
Narrative Diego:
I left Sofia in the hallway even though I didn't want to, she looked incredibly beautiful and that dress did her all the justice in the world. She was the only thing that kept me awake and alert every day, for both of us I wanted and had to do justice, but seeing the danger I was running in this house, I had to do something as soon as possible.
Getting into the Asher's house was not easy and was one of the riskiest things I have ever done, if someone came to realize that the innkeeper's costume didn't fit, I would probably get into trouble, but I needed to see her again, I needed to have her around now that I finally found her again.
-That girl, Sofia... -I wanted to get some information out of Mary, but I didn't know specifically what to ask.
She must have known her well enough.
-She's still a minor. -She said mischievously.
-She's very beautiful.
-She is, and a great person too, but she's suffering a lot. Her parents sent her to the city on her own, but I know she's not happy here, she doesn't fit in. -Mary's face fell off.
Did you feel sorry for her or sorry for her?
-He doesn't deserve it.
-I pray that he forgets that, too. -She mumbles as if I know what she's talking about. -Sophia had an accident with her cousin Simon a few months ago, she's suffered from amnesia ever since, there are things she's forgotten or hasn't been able to process as she wishes. -She explained.
-What happened?
-He hit her when he was drunk and when he was unconscious the blow he took to the floor caused him a lot of damage.
A wave of fury ran through my body, I looked out of the kitchen window, and I saw Sophia standing beside a sturdy, blond haired man, the same man who had left her alone at the party, a complete idiot.
That's why she doesn't remember me.
-Where's your cousin now?
-He ran away. -He just answered.
-Why?
-Because that wasn't the only thing he did to Sofia.
I didn't hold back, I was angry to see her still at his side, not being able to take care of that shitty family. I left the kitchen and walked around the house; many pictures of the Asher family adorned the walls of the big room: Mr. and Mrs. Asher, their eldest daughter, their youngest son and her.
I didn't stop looking for her in the photos, the rigidity of her body, forced to pose and maintain the posture. A part of me felt satisfied that I had taken her out of that arrogant air that forces her to breathe, at least for a moment, but it wasn't enough.
The memory of us laughing and dancing together the night before as if we had known each other all our lives envelops me, knowing that even to her we are complete strangers.
If only she knew that my life has depended only on her these last years.
-I don't care what you have to do!
I heard a scream from behind the window, a man in a grey suit was walking around talking on phone, he looked furious but I couldn't see his face.
-This very night we must get Sophia out of here! -And how can I if the cake-doll is luxurious at the party? -He ran his hand through his hair in frustration. -He's going to play. -Do you understand? He wants to set up his theater before he can sedate her.
What?
-I don't know, I guess he's planning to rape her or something. -Does it matter? We were asked to deliver her at dawn and that's it, I don't care what he wants to do to her.
I was about to explode, I opened the glass door and set out to walk to whoever the fucker was and beat him to death, but I stopped dead in my tracks when four other men in suits accosted him.
They'll kill her.
⤞.⫷⩫⩫⩫⩫⩫⩫⩫⩫⩫⩫⩫⩫⩫⩫⩫⩫⩫⩫⩫⩫⩫⩫⩫⩫⩫⩫⩫⩫⩫⩫⩫⩫⩫⩫⩫⩫⩫⩫⩫⩫⩫⫸.⤝
My social networks:
Instagram: https://www.instagram.com/soyfransheska/?hl=es-la
Wattpad: https://www.wattpad.com/user/FransheskaMillan
And before you go, remember to follow me for more content so you can continue this story with me. Every day, here's a chapter!