THE MOST THETRIC OF LOVE: Chapter 8.
More monster than human
I went out into the garden and between smokings and waiters, Carlos and his family were received like the kings of the world, a flattery so exaggerated that I even felt sorry for my uncles, being the hosts.
Carlos' father was an elderly gentleman, heir to a large fortune and a mining industry that spread over much of Europe; Mrs. Olsen was even worse than my aunt in terms of classicism; she was forced to marry Carlos' father to secure the future of her family and has been adorning his arm for over twenty years.
They had a younger son that I never met, apparently the boy ran away from home when he was very young because he couldn't stand the pressure of the family and at this point I totally understand their point.
The Olsens were not hurt by the loss of that son, obviously, the firstborn is the only heir to their entire fortune, I envy that mysterious being to be able to run away untethered.
Charles was at my side, as every attempt at a knighthood his arm was at the disposal of mine, so I took it. His mother and my aunt looked at us with an air of tenderness, complicity and pride.
For a moment I was so suffocated that I let go of Carlos' arm, asked permission in front of everyone and simply walked away. I couldn't see him behind me, but I was completely sure he was watching me walk with a lurking look.
I took a little walk in the garden, greeted some of my uncle's friends. One or two of the boys looked at me, and I saw their intentions to engage in some absurd conversation with me, so I just retreated into the house.
As I passed through the living room I felt that they held me by the waist and covered my mouth, pushing me into the coat closet at the entrance. I froze in terror, it happened so fast that I thought the worst could happen next, only it wasn't the worst.
The little light bulb on the wall came on and Diego was standing in front of me smiling.
-Don't move. -He said getting closer and cutting off all kinds of distance between us.
He put a lock of hair behind my ear, then he stroked my cheek and my jaw with his thumb. My heart was racing for hours, while he was climbing up my neck.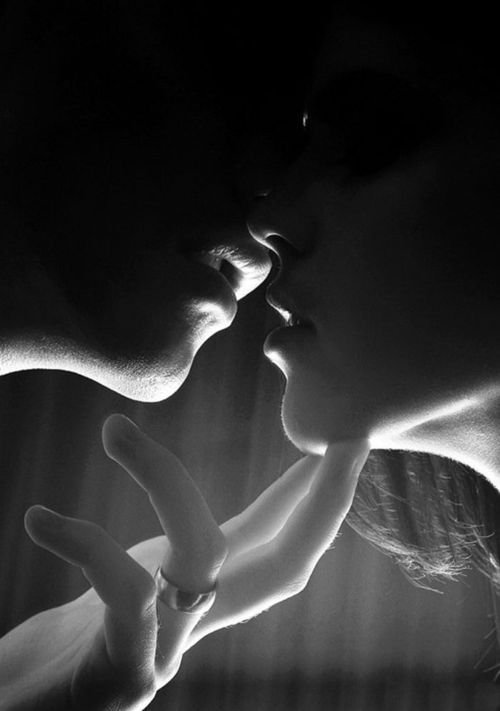 I felt his grip on the back of my neck and he hit his forehead on mine.
-I really want to kiss you. -He whispered against my lips.
A kind of fire centred on my stomach, I pressed my lips and tried to conceal my desire to throw myself towards him, but it was useless.
-Please do it. -I begged.
-I must get you out of here, Sofia.
I didn't answer, I couldn't stop seeing his lips, I needed him.
-Get away with me. -He begged. His breath was cut off, and slowly our faces met, his nose brushing my cheek, and our upper lips caressing each other, demanding each other.
I was lost in the moment, all I wanted and needed were her lips and mine joined for the same purpose: pleasure. The shivers ran through my body, his hand holding my face and the other pressing on my waist, hitting me so hard that I could feel him even through the cloth, and I wanted to.
I heard him panting and suddenly the door opened. Carlos was among us with a fur coat in his hands. His gesture tensed at the sight of me and Diego quickly parted from me. Carlos closed the door tightly and before the moment was any more uncomfortable, I came out of the closet and ran upstairs to my room.
I started walking back and forth biting my nails and not knowing if it was right to come out again. Carlos was furious, although he had no reason to be, and with Diego the moment was so uncomfortable that by this time he must have left.
God!
I took off my dress and went into the bathroom, turned on the tap and let the tub fill up with hot water. Yes, I was determined to soak in hot water while there was a garden party, because I needed it.
I got in the tub and lay down on the pottery, letting my skin absorb the water vapor and just relaxing.
⤞.⫷⩫⫸.⤝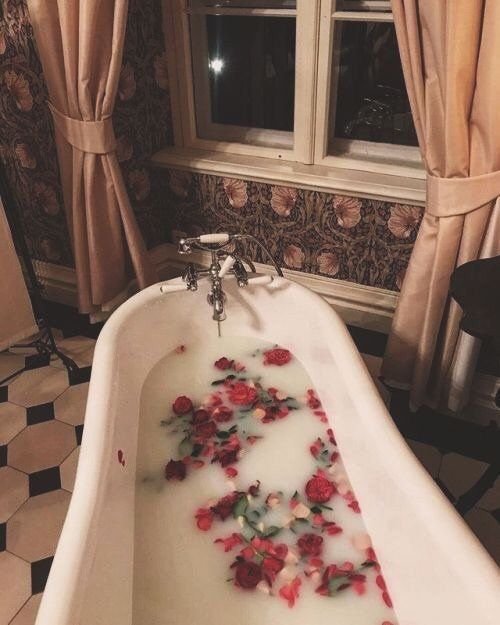 I woke up sleepy a while later and realized that I was still in the water and my skin had completely wrinkled, it was sensitive, so much so that even the air made my skin bristly.
I put the towel on and opened the door to put my dress back on. I looked at the clock on my cell phone, it was almost midnight.
I looked out the window and saw that the party was still alive. I dried the ends of my hair with the towel and put the dress back on.
Several knocks on the door caught my attention, I hoped that it was Diego, that he hadn't regretted anything and had come back to me, but I was wrong; Carlos was standing by the door, the smell of alcohol emanating from him was as disgusting as his perfume.
I kicked the door down, ready to lock it, but before I could think of it, he stopped it and walked into the room, making me walk in reverse.
His gaze seemed to be full of rage, and his fist clenched as he came closer and closer. For an instant he only looked at me, but then, he raised his arm without warning and his hand hit my cheek hard as a fire spread over my face, bringing also a heat and pain more than physical, killing my pride and dignity at that moment.
I was filled with courage in that moment, I did not hold back and I stepped forward ready to face him and hit him back to make him understand that if he put another hand on me he would regret it.
-Don't you dare think you have any power over me, you bloody fool! -I slapped him back.
I didn't know where I got so much strength from, otherwise I'd just be terrified and crying because I didn't know what to do, but not that night, all the anger I could have contained I unleashed against her.
He stepped back and closed the door in anger as the walls of the room rumbled and my heart raced. He walked toward me quickly pressing his lips and I closed my eyes as he pulled my hair forcing me to lift my face.
-I want you to look me in the eyes when I speak to you, it won't last the night, I swear. -He shouted.
-You're hurting me, asshole. -Get off me! -I screamed, digging my nails into his arm.
-That's exactly what I'm going to do, from now on you'll start to respect me.
-What? -I scowled.
I tried to get out of it in a panic, I didn't measure the brute force Carlos could bring back. Running for help was useless, just being a man had a strong advantage over me, strength, the moment I tried to escape he would catch me and it would probably be worse for me.
-Help! -I shouted with all my strength, but the music was so loud that it was impossible for them to hear my screams.
He threw me to the floor, I hit my head on the corner shelf and quickly felt the blood running down my head, I started to weaken, whenever I received a blow to the head something in me was lost and I honestly did not remember why it was like that, I put one hand on the blow to avoid intensifying the bleeding and I watched him take off his belt, I was paralyzed with the greatest fear in the world. What kind of depraved person had entered my house?
I looked at the door in desperation, I wanted to run, but that animal was blocking my way to escape and my head was starting to buzz.
-Don't touch me! -I begged hard.
Everything began to darken, the bruise was already taking effect.
He bent over to me and tore the straps of my dress, pulling it up to my waist.
-I'm not going to rape you, Sofia. -He whispered. -As much as I want to, I still can't, unfortunately you belong to him.
I heard him panting as my breasts were exposed under the cloth. I felt disgust and repulsion at the thought of even being touched by that beast in that way.

Tears began to fall down my cheeks and I bent down on the bed to get up and run to the door, but all of a sudden I heard the belt break to hit my back. I arched in pain and pressed my lips with fury and helplessness.
Two more lashes and I could not contain my body, I fell to the floor completely in pain and panting, until my vision and consciousness were completely lost.
⤞.⫷⩫⩫⩫⩫⩫⩫⩫⩫⩫⩫⩫⩫⩫⩫⩫⩫⩫⩫⩫⩫⩫⩫⩫⩫⩫⩫⩫⩫⩫⩫⩫⩫⩫⩫⩫⩫⩫⩫⩫⩫⩫⫸.⤝
My social networks:
Instagram: https://www.instagram.com/soyfransheska/?hl=es-la
Wattpad: https://www.wattpad.com/user/FransheskaMillan
And before you go, remember to follow me for more content so you can continue this story with me. Every day, here's a chapter!