Dysae (Dark Rite) - New Card for Rada Quest Trading Card Game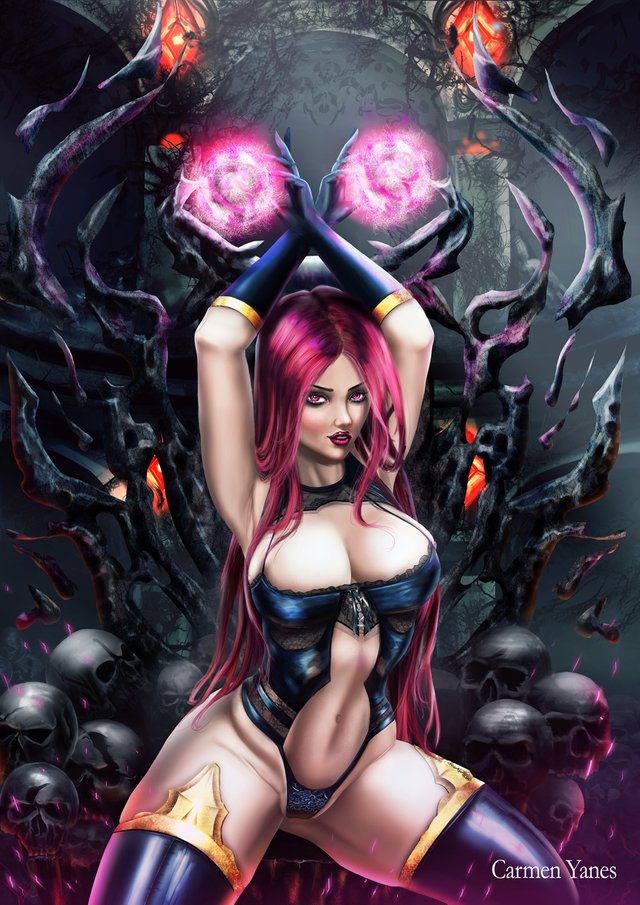 Good morning my dear friends!!!
This is a different publication to the ones I usually do, this time it is to present an illustration that I made for the Rada Quest @radaquest trading card game, last year I participated in a contest created by @marcosdk about creating a character for the game of Rada Quest and after that he told me to create characters for the cards.
That made me very happy and I was excited for a full month hehehehe, it's true!!!
Unfortunately I could not create anything the first months, I had many designs in my head or rather I have enough characters in my head especially for the game, but many things in my life make my time be divided between several things and that did not allow me to be able to create something, last week I made every effort and leaving many things out so that I could create my first card design for the game.
That is how Dysae (Dark Rite) was born, that his face and exuberant body do not deceive you, this evil sorceress is able to destroy you just by thundering his fingers.
Rada Quest is a multiplayer and free-to-play online game that is still under development. The theme of the game are the adventures of epic fantasy, sword and sorcery. The illustrations on the cards recreate fantasy scenes with courageous warriors and beautiful sorceresses. There is also place for monsters. The game includes a real-time strategy system on resource generation, building construction and development of a skill tree. However, the main body of the game is the creation of a deck of powerful cards to compete against other players or against the creatures of the game at events.
The game is still under development.
Official page: https://radaquest.net/

Try to make a sketch not so messy, with thin lines (That is difficult sometimes) After I had the sketch I wanted I put some gray tones to visualize a little how things were going to go and made the background.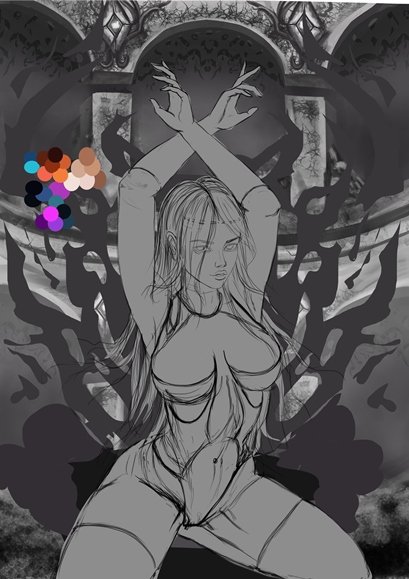 In this part I placed the base colors of the girl and painted the background with some adjustments.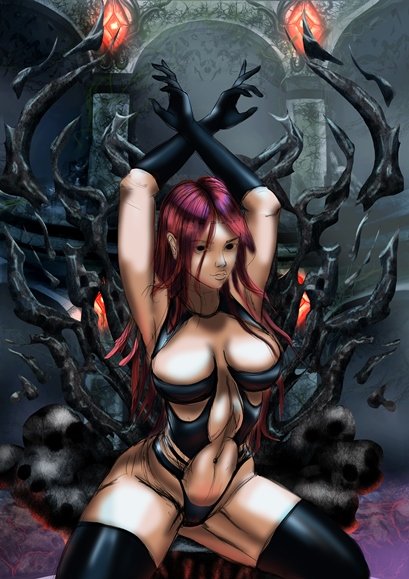 The next step was to mix the colors and add some details.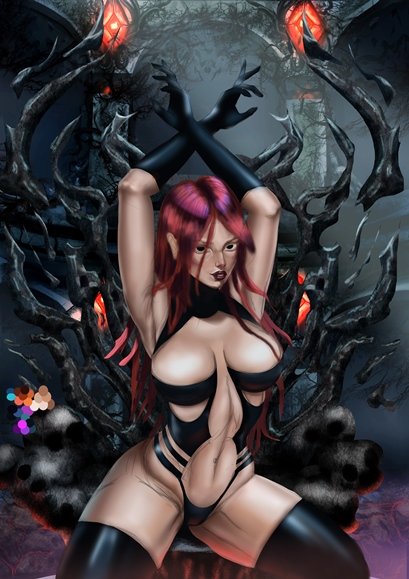 In this part I made some changes, the most notable are the breasts, the truth is that I wanted to make natural breasts and after being in front of my mirror for a while I came to the conclusion of changing them since those of before did not look very natural. I also made some changes in the clothes besides detailing it more.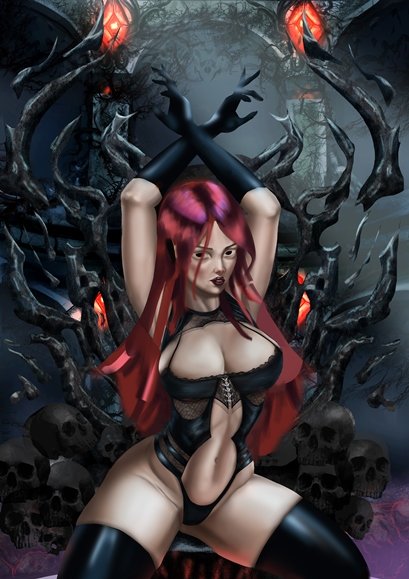 FINAL RESULT
And here is the final result, after doing and doing several things, add the details of the throne, some lights, a power in your hands and some other details.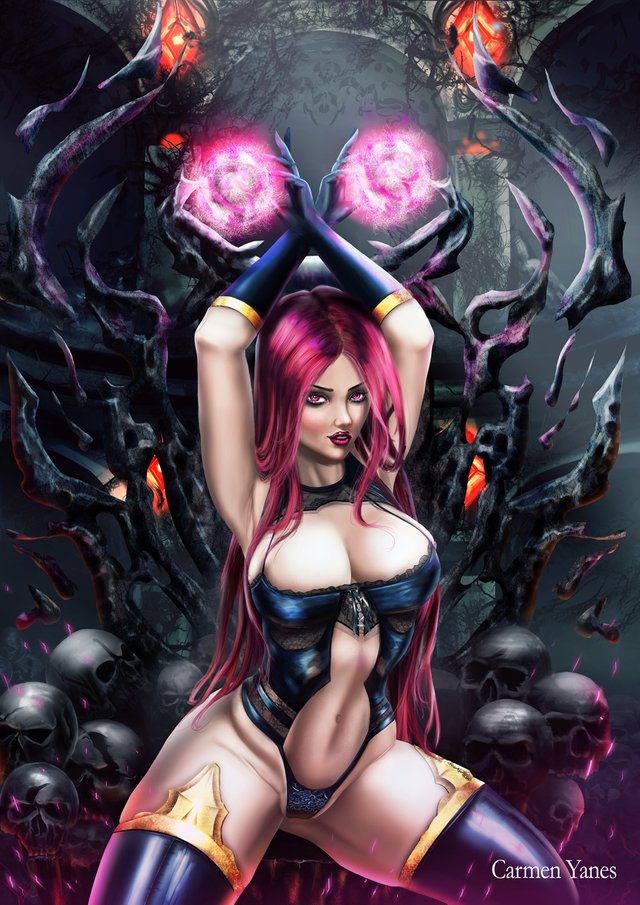 MATERIALS USED:
Laptop
Photoshop
Wacom Bamboo Tablet

Grateful to all of you for seeing and supporting my new work, I would be very happy if you leave me in the comments your opinions and criticisms regarding this style or my work. His criticisms help me to grow and encourage me to work harder to improve my art.

See you soon dear community, thank you for viewing and supporting my publications. 😜

Copyright @yanes94 - All rights reserved.