Flying to a GIANT Rock, Glacial Deposit via Paramotor 📷
click images for larger versions
So, this was a pretty cool destination to fly to for a nice long evening sunset flight. See my shadow on the rock, its an ancient petroglyph of a paramotor pilot? Haha.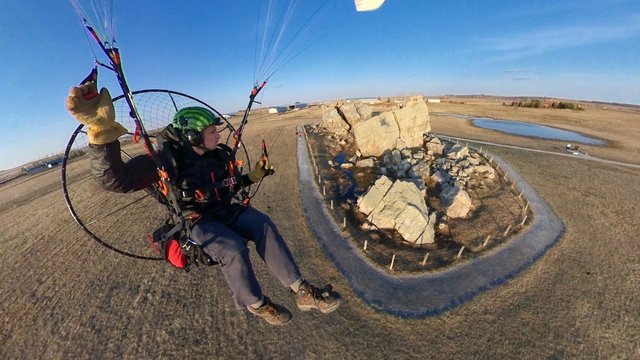 It's definitely a big chunk of rock(s) left here in this field from the last ice age. And this is 100km from the mountains, just in a farmers field.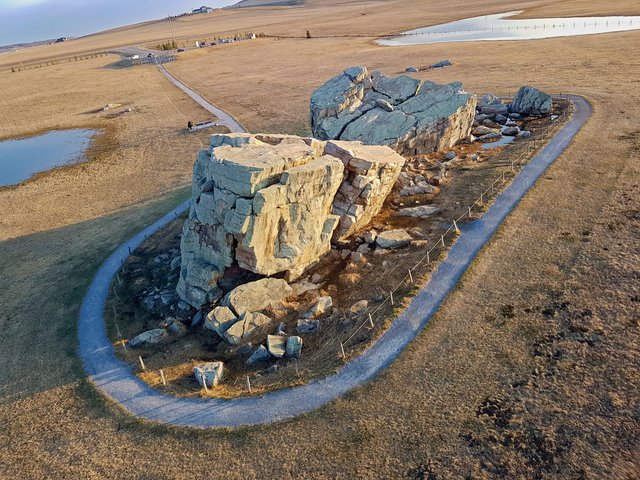 Some nice views of the area around while on route as well, with the sunset colors.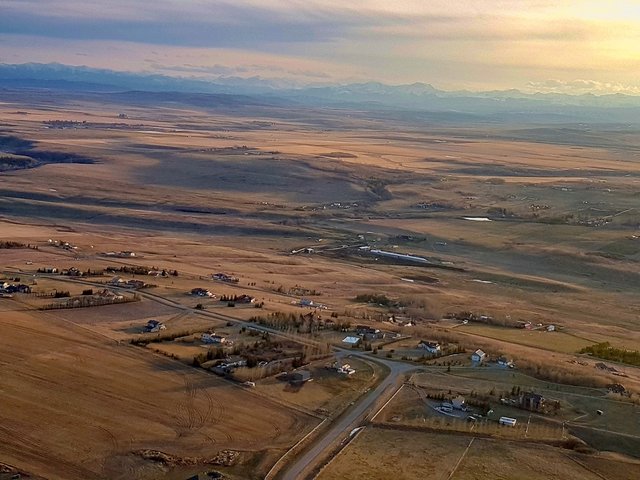 This is my GPS log and flight details.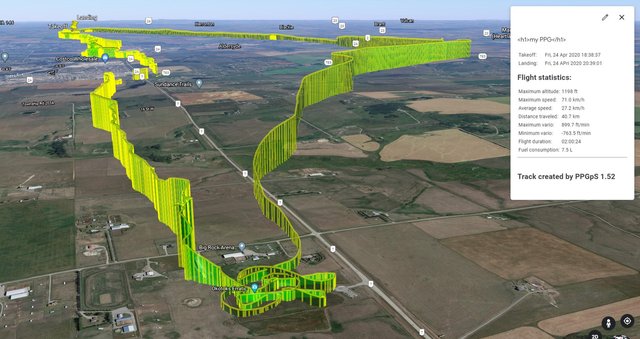 The city of Okotoks as I was passing by to the rock.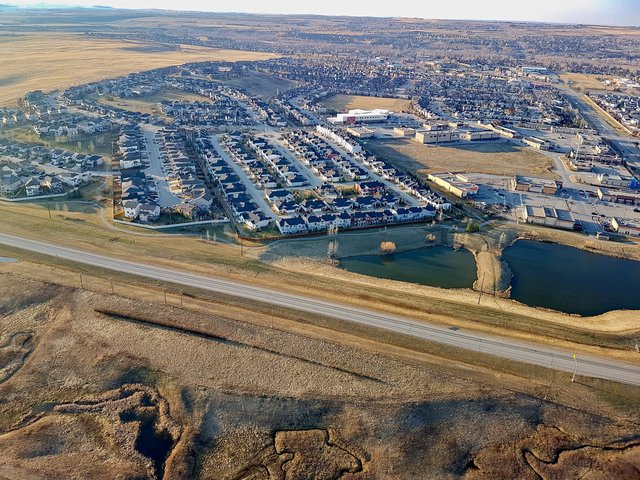 Awesome views in every direction.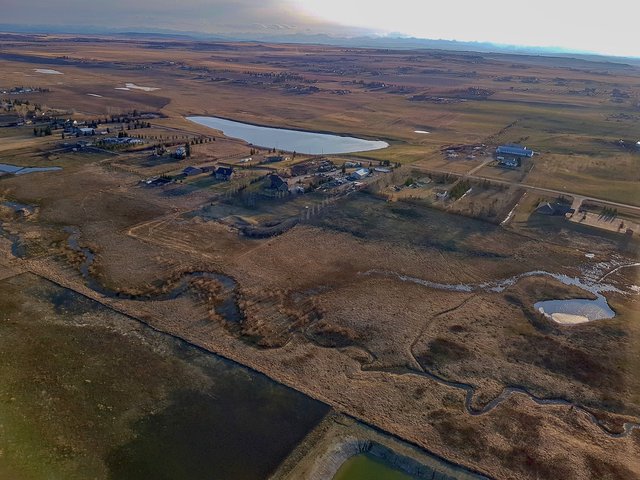 Luckily only a couple people were there that evening, so I didn't feel bad buzzing around low for a few minutes. Most people take pictures and wave anyway, when they see a paramotor pilot.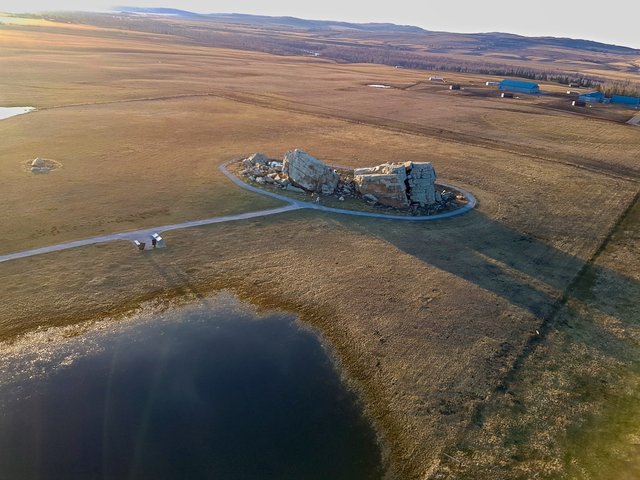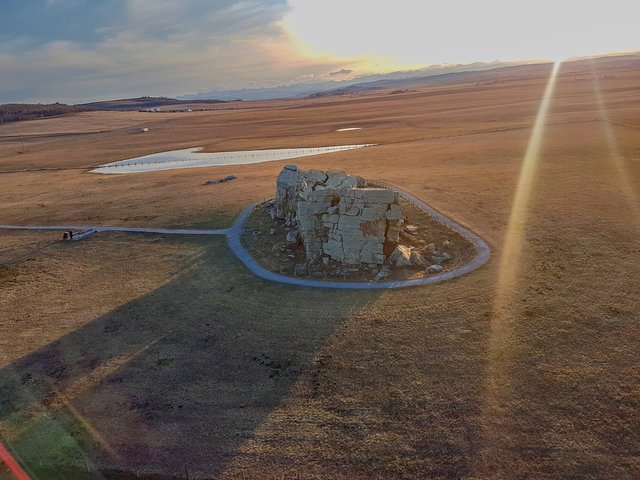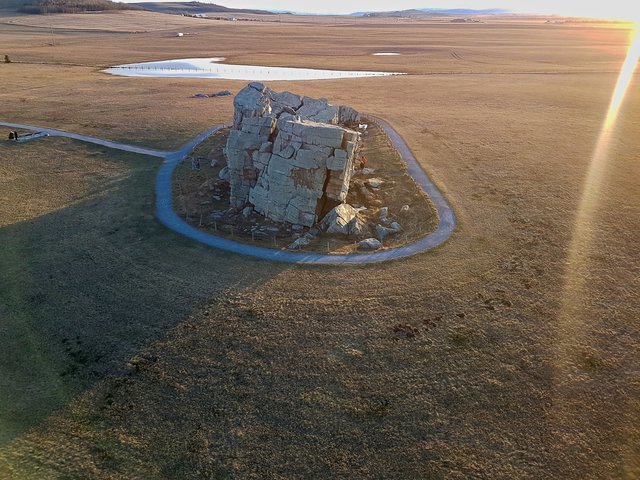 Got some of my own selfie pictures from the 360 caemra.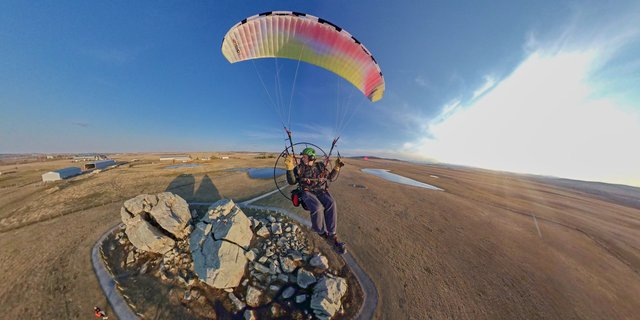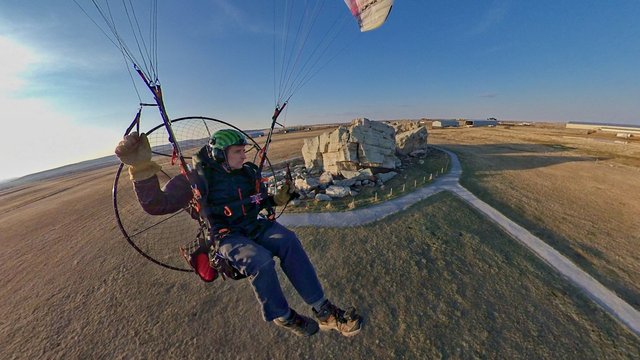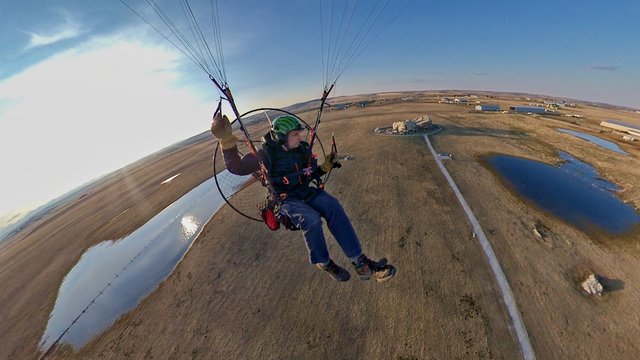 Time to head home and get back before its dark. What a cool place to fly to and get some photos. I hope you enjoyed them as well!