River Valley in Spring Breakup - Photos from a Paramotor (part 1 of 2) 📷
This was a great evening of flying cross country to a meetup with some other pilots, flying with them, and flying home again, about 3hrs of flying in total.
click images for larger versions
Our rivers were just breaking up all the ice flows and ice jams on this flight, it was cool to see this from above, just a huge scale these ice jams.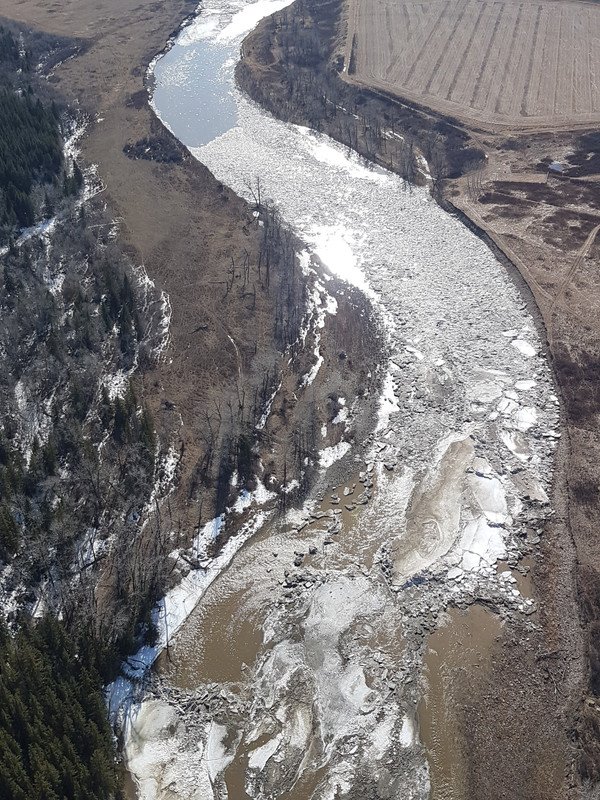 After landing and takeoff again with some other wingmen, we headed out for a good flight alone the bow river. 3 rivers all confluence in the area, so I have some amazing landscapes here to enjoy.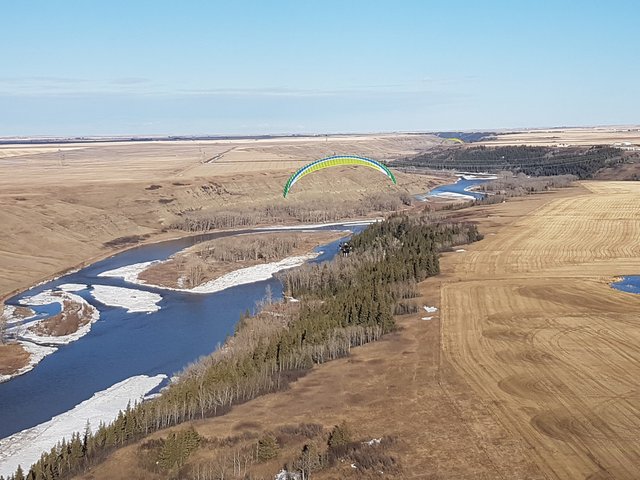 I always like these shots from above, the paramotor colors always look great in the sky.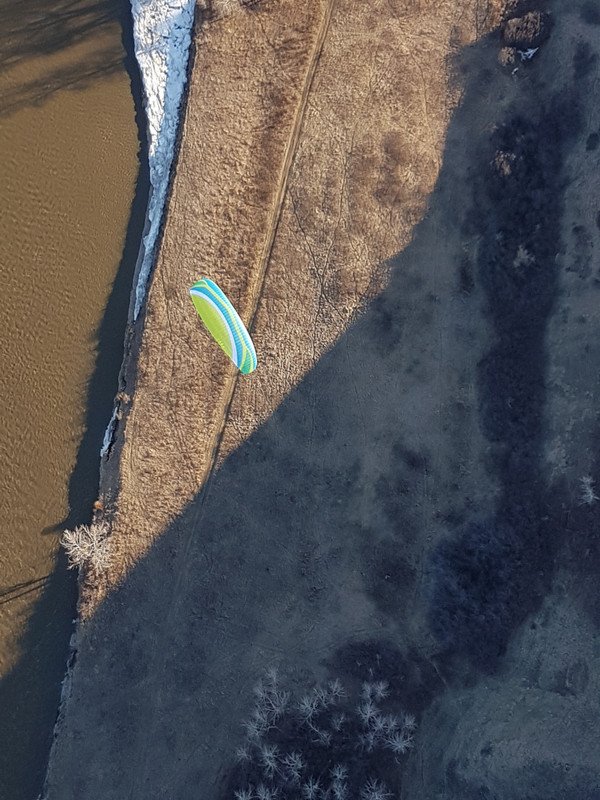 Another frozen side stream, starting to breakup.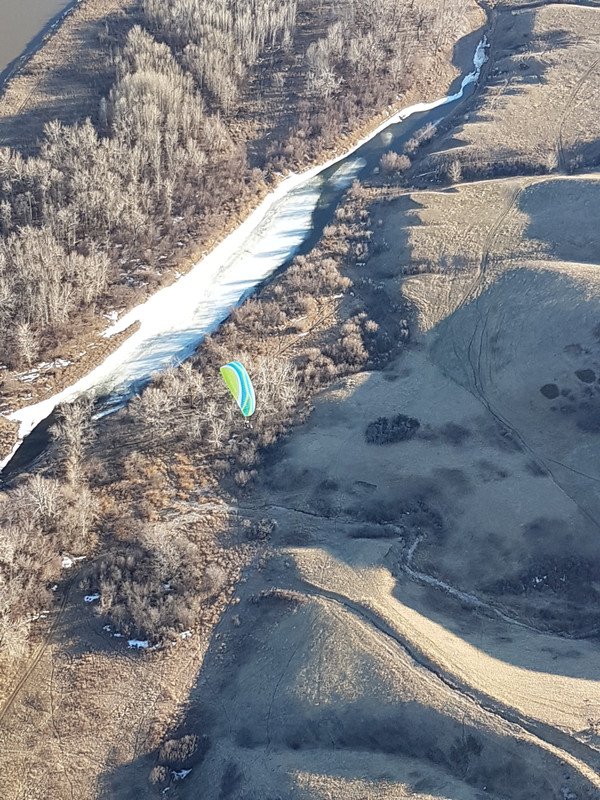 You can see the side stream here, beside the main river.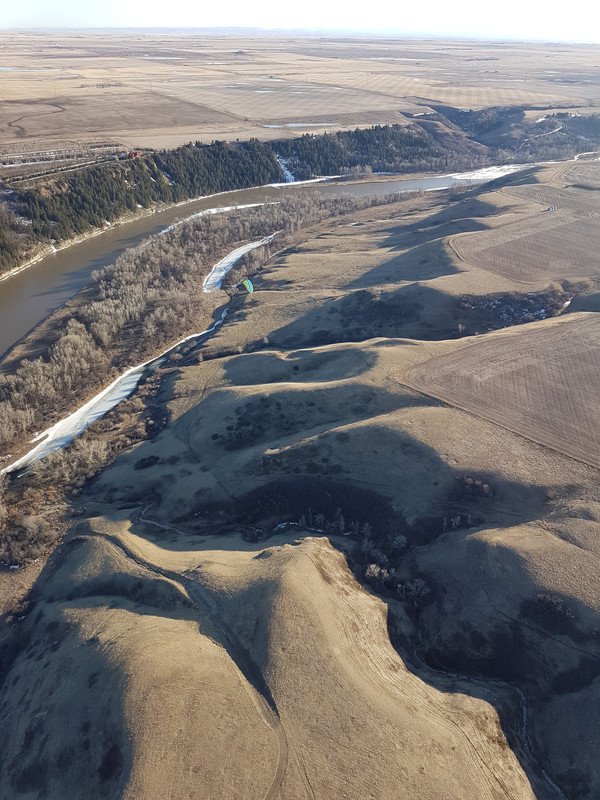 Go Chris!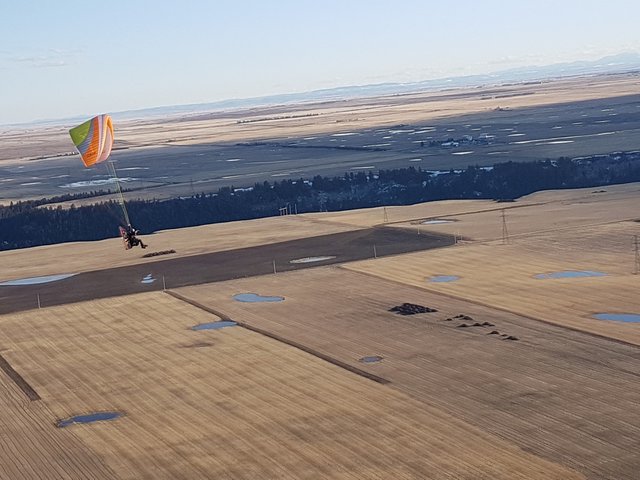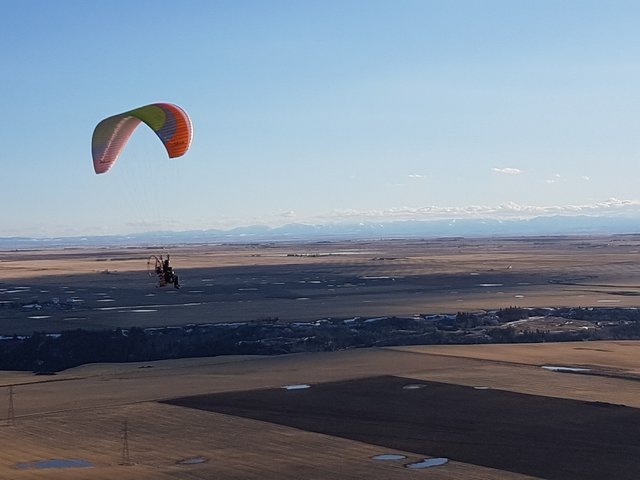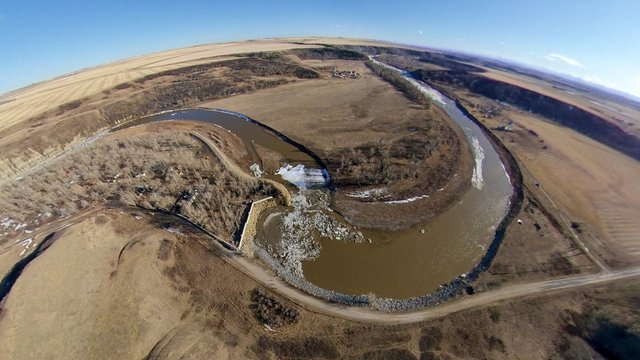 Loving the shadows and ice jams piling up down at the river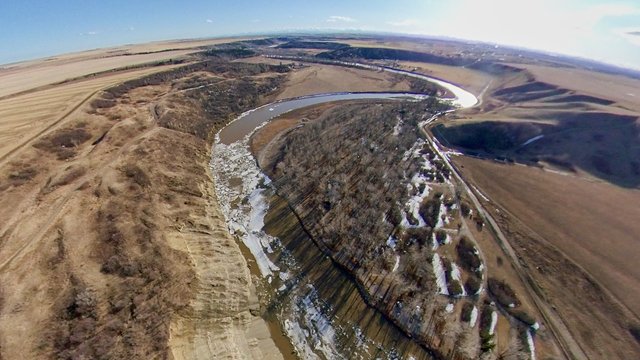 I'll post the rest of the photos from this flying adventure, tomorrow hopefully.