Sunrise Paramotor Flight - Morning Chase 📷
Pulling a gopro on a case camera by a string from a paramotor, is one cool way to capture a scenic flight. I recorded a morning flight here and got some incredible pictures and video from it.
Let me take you on the adventure of a pretty typically paramotor flight for me.
Click images to view larger images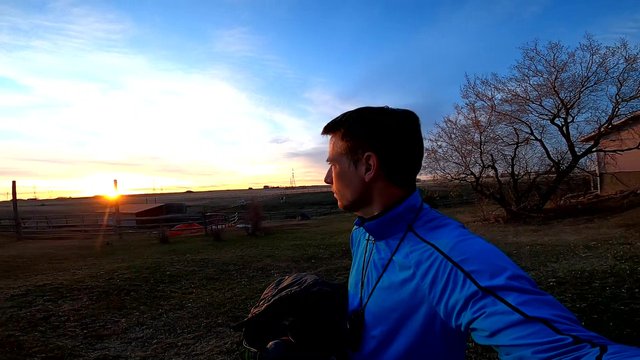 Takeoff, running into the sky!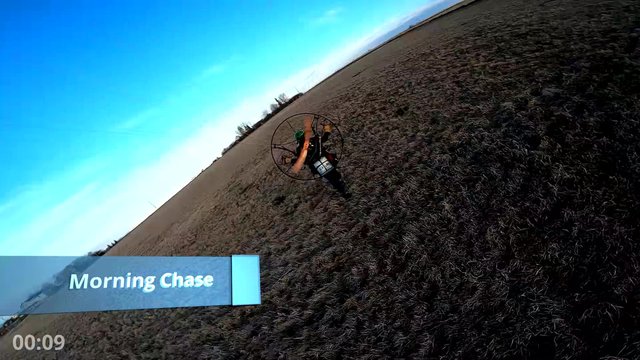 The sun is just peaking over some of the smaller hills with shadows.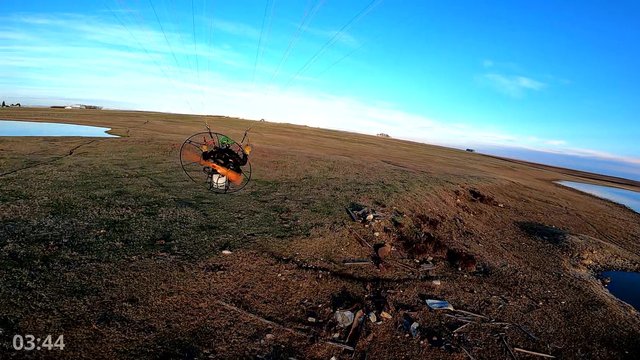 Sweet spring lakes out in the fields, there are plenty.

Spring time silos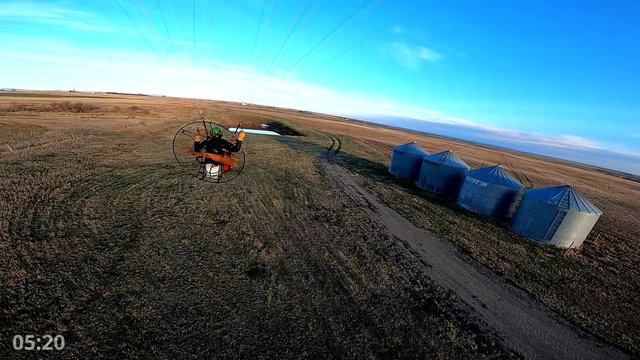 lakes everywhere, they'll be gone in a few weeks I suspect.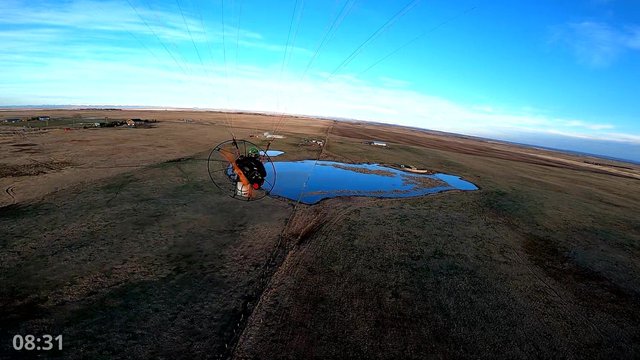 Checking out the few trees in this baren farmland.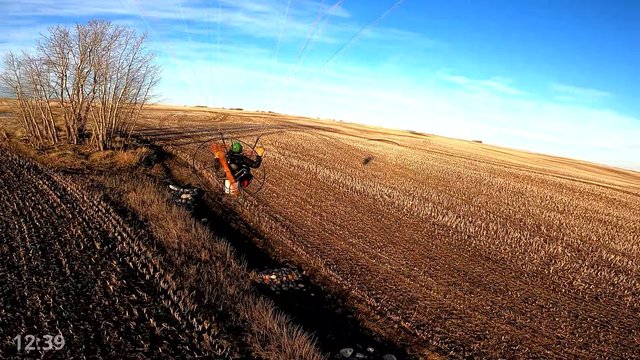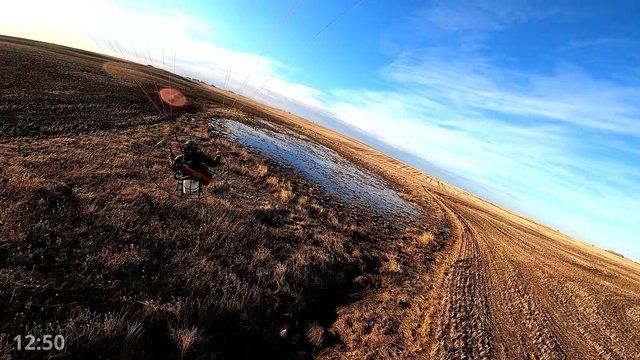 Hovering along the road with a cross wind.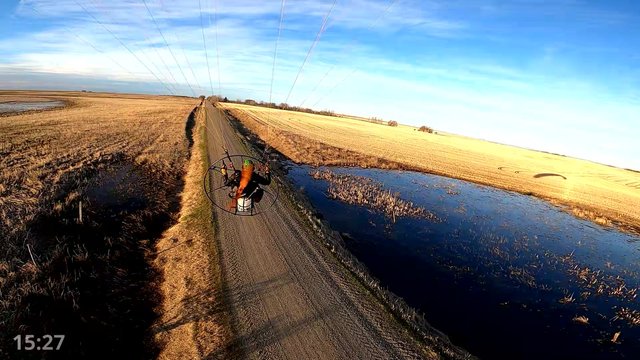 One of my favorite local flying spots, some lakes, ponds, trees and most importantly, NO POWER LINES anywhere near it. SWEET.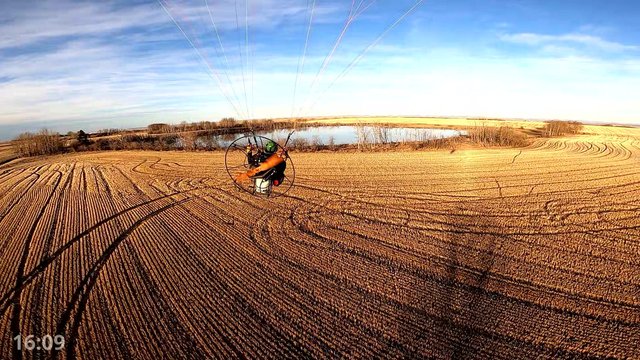 There are deer, coyotees, foxes, rabbits everything running around down there around these lakes.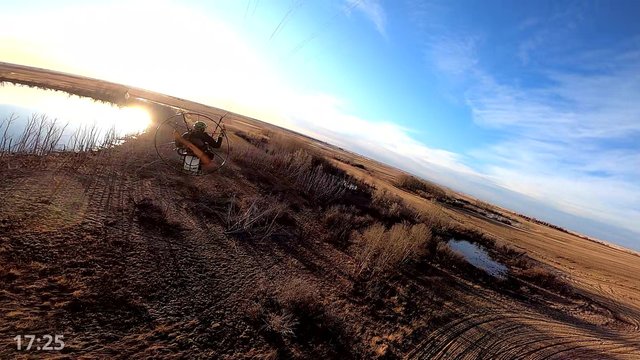 Yup, this captures it well, it WAS that good.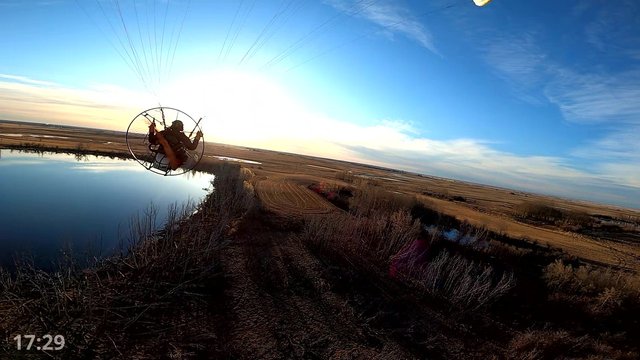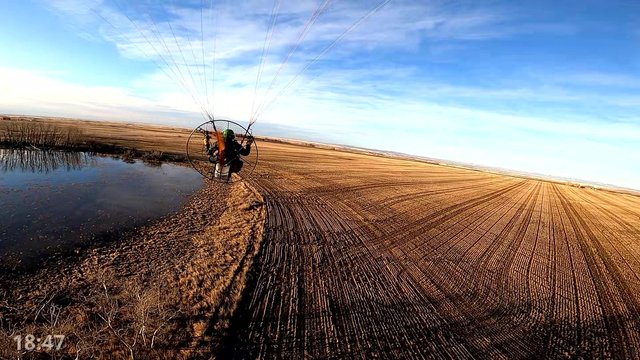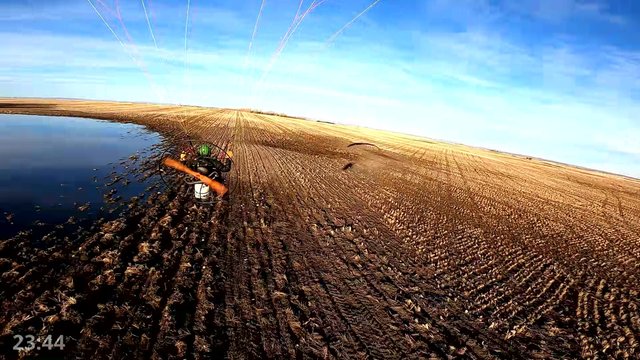 Time to climb high, for some wing over training up at 1500'.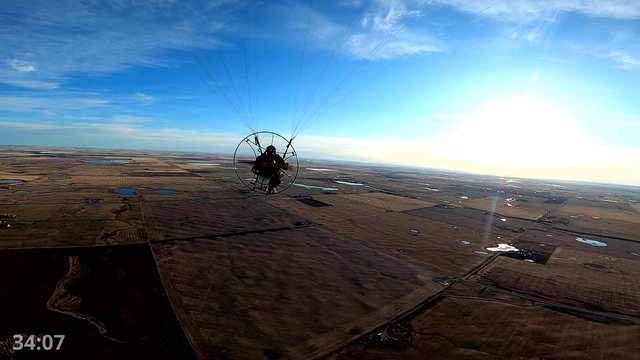 Practicing those beginner wing overs, 90 degrees side to side. What fun.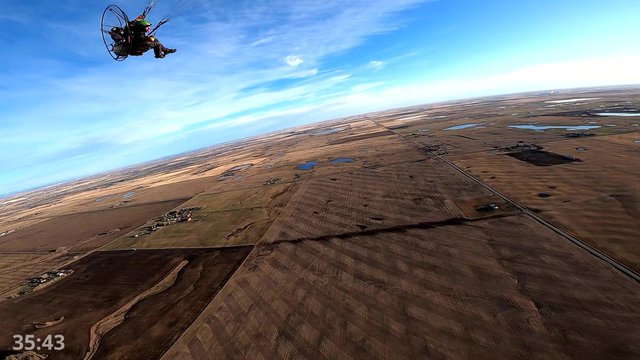 And left...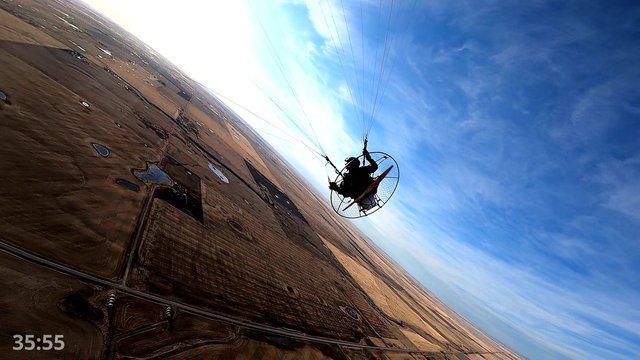 And right...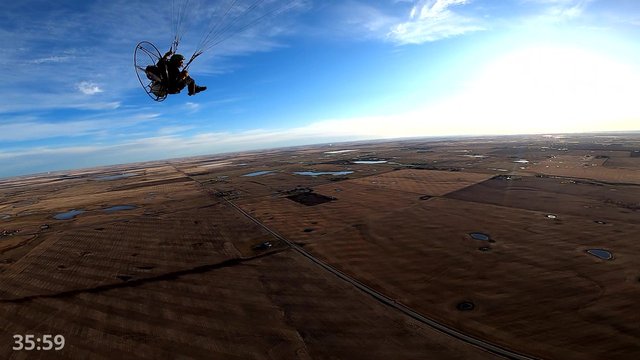 My massive farmscape scenery.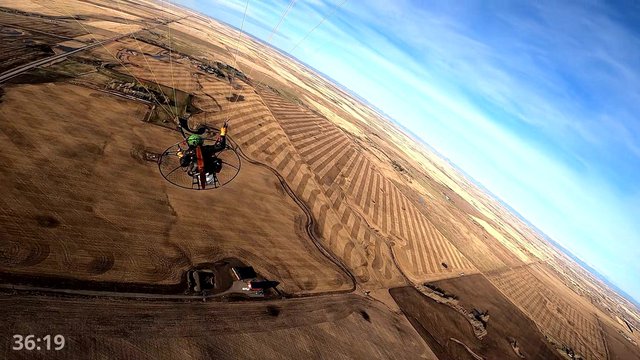 Final leg in to runway grassy 10.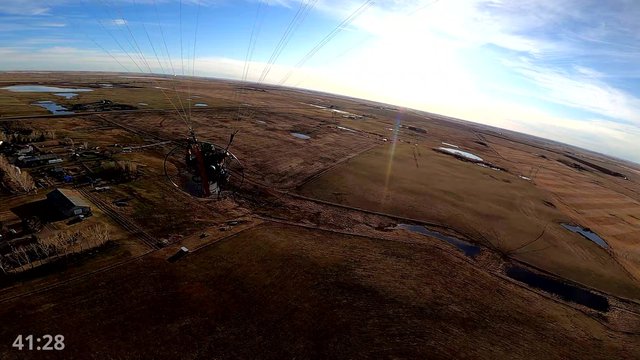 Wait for it....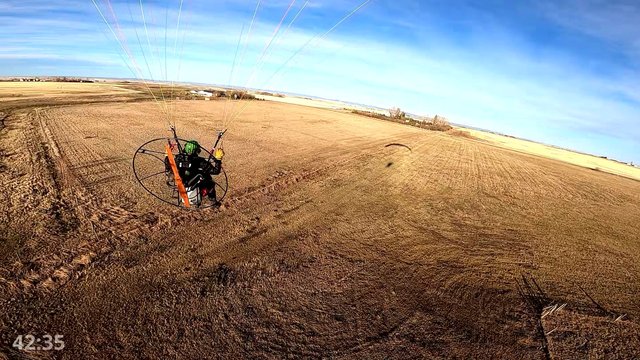 Start the flare..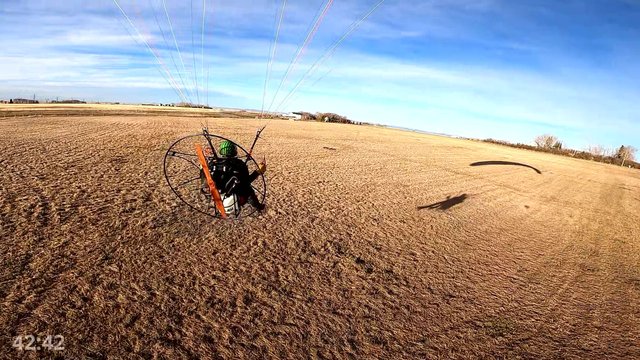 And touchdown. We have a successful flight.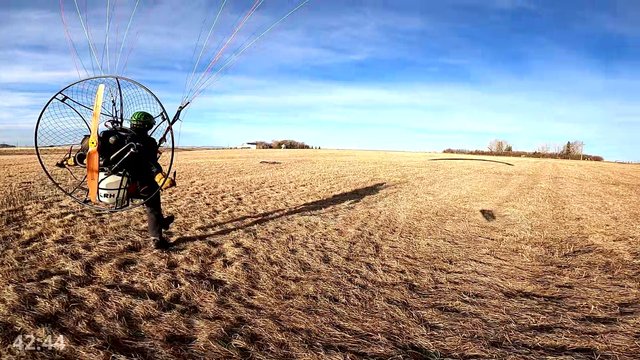 Thanks all for sharing the adventure with me.