[Español/English] Que necesita steem para ser diferente a las demás cadenas de bloques - What steem needs to be different from other blockchains.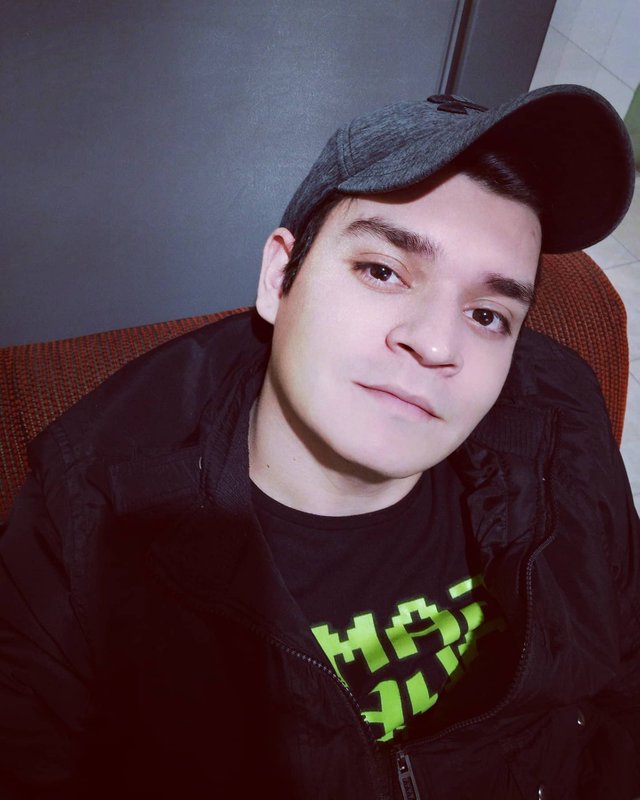 Estoy algo triste porque pronto se dividirá la comunidad y por supuesto deseo que les vaya bien a todos.
Todo esto me deja pensando en como son las personas, en como piensan, en como se comportan, pero lo mas importante son los valores que tienen cada uno de ellos.
Steem a pasado unas semanas muy duras en cuanto a desarrollo y también por una pelea de intereses, para ver quien ganaba el gobierno por así decirlo y pues nadie gano. Por eso decidieron crear una nueva cadena de bloques idéntica a steem, pero con diferente nombre a la cual se van a ir todos los que empezaron esta guerra.
Me pregunto valdrá la pena.. en fin puedes leer mas aquí: Announcing the Launch of Hive Blockchain
Steem necesita personas que estén dispuestas apoyarse y dejar las etiquetas atrás, estas personas no deben de discriminarse y deben de ser honestas, porque si se quiere construir algo desde ahí debemos de empezar. Durante estos 3 años que tengo en la comunidad aprendí, que si estamos dispuestos hacer grandes cosas y trabajar en equipo las podemos hacer, también aprendí a que debo de ser una persona justa y empática con todos, como por ejemplo a valorar a las personas que trabajan contigo y apoyarlas.
Steem necesita muchas personas que crean en esta plataforma y no solo es el hecho de obtener algo económico, porque todo esto va mas allá, aprendes y obtienes conocimientos que puedes aplicar a lo largo de toda tu vida, ademas de que conoces muchas con grandes talentos, esta plataforma no es cualquier plataforma.
No puedes desecharla y decir ya me voy, porque aquí se ha quedado mucho tiempo invertido, sonrisas hasta lagrimas y eso no es fácil de recuperar y menos de olvidar.
Steem necesita personas que trabajen juntas, que sean parciales, que piensen por el desarrollo de la plataforma, que sean comprometidas, apasionadas y que antes de que piensen en su beneficio propio pongan por delante el desarrollo de tan bonita plataforma.
Steem necesita guerreros que estén dispuestos a luchar por la plataforma para hacerla crecer y que cuando suceda alguna cosa negativa no actúen de forma ingenua y que primero investiguen, antes de dar un paso.
Desde el día uno que conocí esta plataforma me enamore de ella, porque sabia que podría hacer lo que tanto me gusta, escribir y subir fotografías, ademas de hacer historia siendo una buena persona.
Me quedo en steem, para seguir aprendiendo cosas y seguir apoyando a las personas que necesitan mi ayuda, puede que no sea mucha, pero trato de hacer lo mejor y estoy muy satisfecho con eso.
Y para finalizar, lo que STEEM necesita es paz, amor y unión.
---
What steem needs to be different from other blockchains
I am a little sad because the community will be divided soon and of course I wish that they all do well.
All this leaves me thinking about how people are, how they think, how they behave, but the most important thing is the values ​​that each of them has.
Steem has gone through some very tough weeks in terms of development and also because of an interest fight, to see who won the government, so to speak and no one won.
So they decided to create a new blockchain identical to steem, but with a different name to which all those who started this war will go. I wonder it will be worth it... finally you can read more here: Announcing the Launch of Hive Blockchain
Steem needs people who are willing to lean on each other and leave the labels behind, these people should not discriminate and they must be honest, because if you want to build something from there we must start. During these 3 years that I have in the community I learned that if we are willing to do great things and work as a team we can do them, I also learned that I must be a fair and empathetic person with everyone, how to appreciate and support the people who work with you.
Steem needs many people who believe in this platform and it is not only the fact of obtaining something economic, because all this goes beyond, you learn and you obtain knowledge that you can apply throughout your life, in addition to you know many with great talent, this platform is not just any platform.
You cannot refuse and say that I am leaving, because here you have invested a lot of time, smiles to tears and that is not easy to recover and even less to forget.
Steem needs people who work together, who are partial, who think for the development of the platform, who are committed, passionate and who, before they think for their own benefit, put the development of such a beautiful platform ahead.
Steem needs warriors who are willing to fight for the platform to make it grow, and when something negative happens don't act naively and investigate first, before taking a step.
From the day I met this platform I fell in love with it, because I knew that I could do what I love so much, write and upload photographs, in addition to making history being a good person.
I stay in en Steem, to continue learning things and continue supporting people who need my help, it may not be much, but I try to do my best and I am very satisfied with that.
And to finish, what STEEM needs is peace, love and unity.
Christopher Tamez.