THE DIARY GAME//BETTERLIFE//19-10-2021//MY DAY
We often set goals and leave them unfulfilled. Today was a day for me to fulfill one of my goals and that is... getting vaccinated against covid. I have planned to do this for so long but for some reason, I always find a reason to postpond it. However, IAM glad to say that today I finally did it.💃💃💃
I left home early in the morning to go to campus for vaccination. The vaccination campaign is on-going at MUBS for this whole week. So before I went to campus, I passed by the saloon and wahed my hair.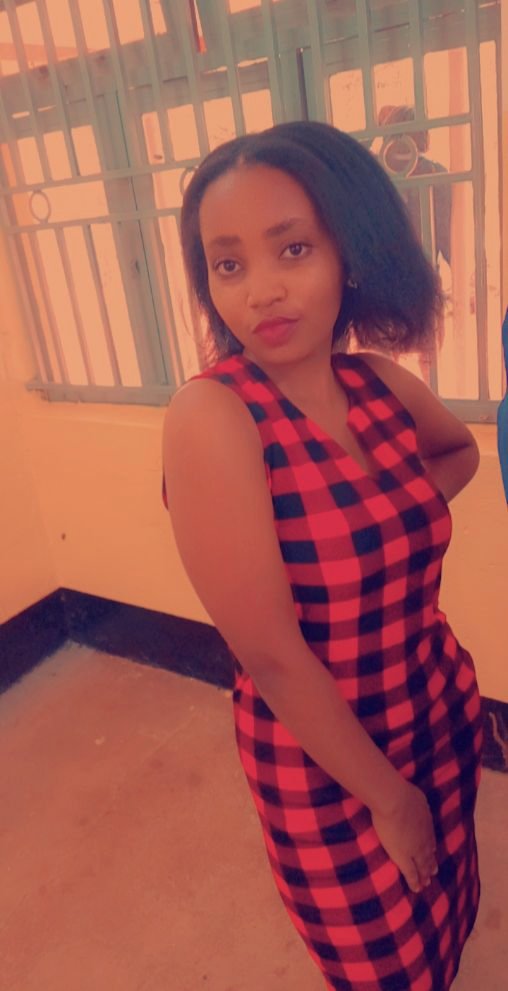 I then made my way to campus where a good number of students had already turned up for vaccination. I was among the early ones so I didn't wait for long. After like an hour, my number was called and I made my way to the vaccination center.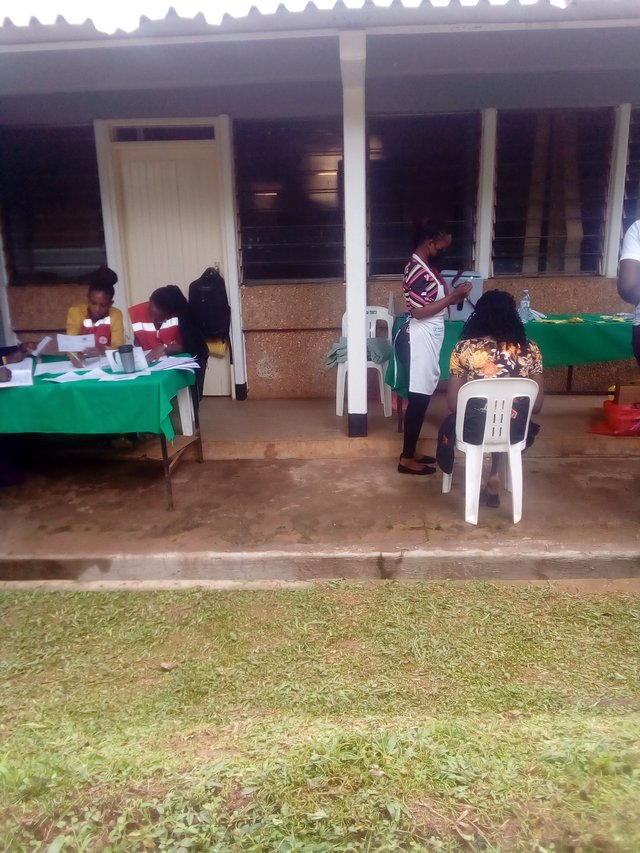 As I watched my friends get their shots, I was Shaking 🤣🤣🤣. This is mainly because I hate and fear injections. When my turn came, I went and took a seat. Then as the doctor was prepping my arm, I looked away and closed my eyes.😂😂 Something in my told me that if I don't see the needle coming, it would hurt less. I felt the needle break through my skin and in a blink of an eye, it was all done.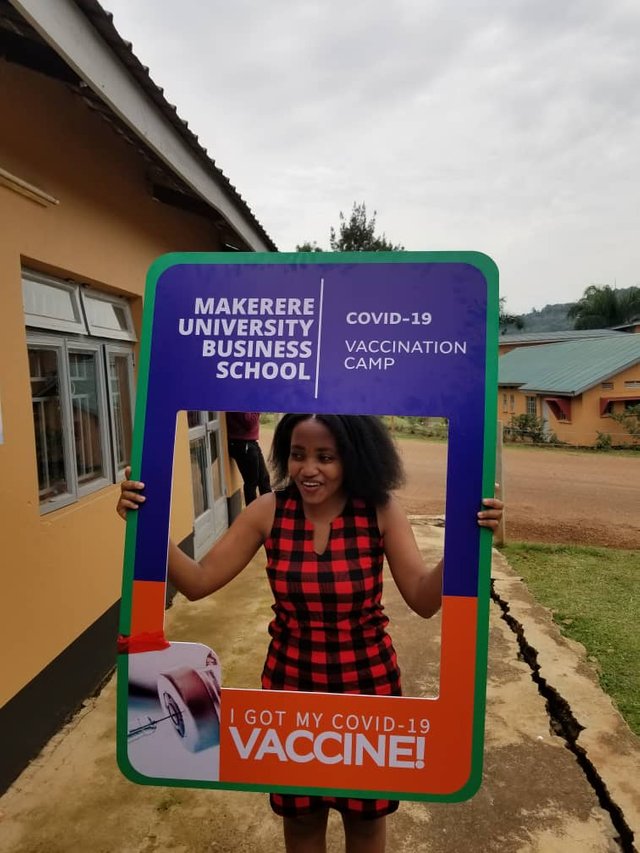 I let out a huge sigh and the doctors laughed 🤣🤣🤣. I quickly walked away and made my way to the next room where I had to sit for 30 minutes. They made us wait 30 minutes just to see if our bodies would have sudden reactions to the jab. Good enough, I felt fine. Then me and my friends took a few pictures to commemorate the occasion.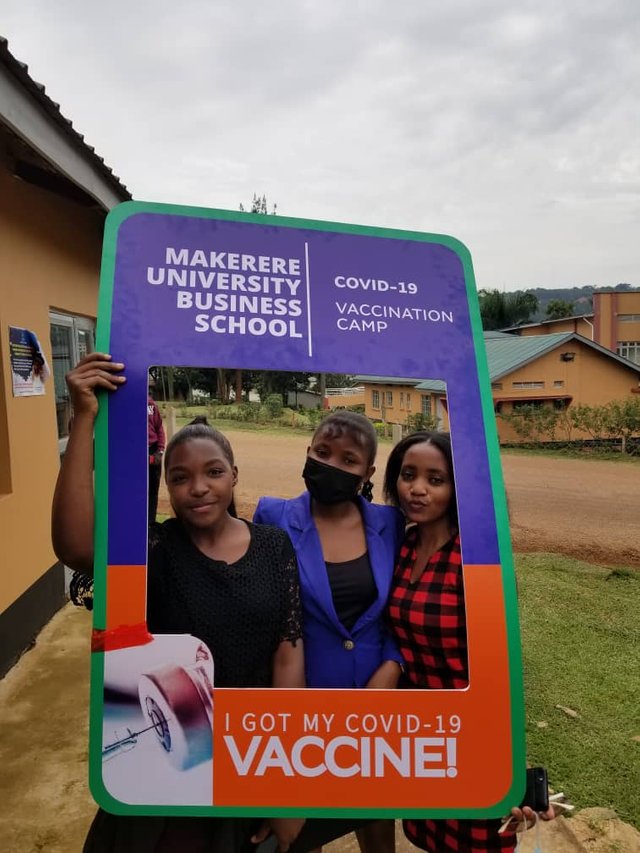 After the pictures, we had to head back to the room and wait for our 30 minutes to get done. When the time was up, we were given our cards...after which we left.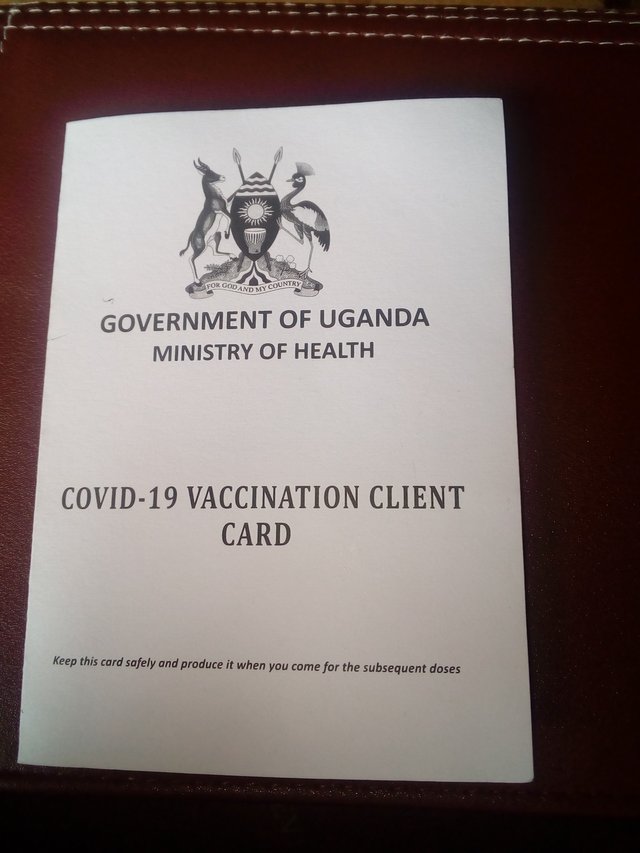 I very much advice everyone to get vaccinated because where things are headed, you might find moving difficult if you don't have the card. Also, don't forget to hydrate alot after getting the jab.
Let's all take care of our lives by getting those shots. Be blessed.
💞💞