HOW BLOCKCHAIN WORKS ??
HOW BLOCKCHAIN WORKS??
Greetings from @a-lass-wonders!!
Hello my steemit friends! How have you been? Hope you are doing really well.
Today I'm going to share some new topic about How blockchain works?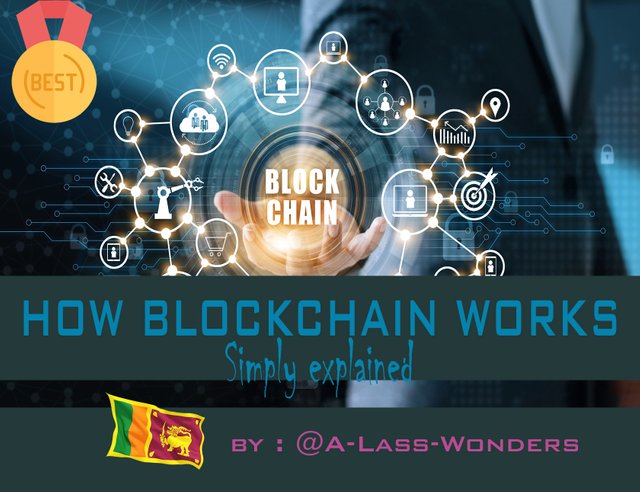 .
.
A blockchain is an ever-rising list of records known as blocks which are attached using cryptography. Cryptography is a process which encrypts and safe data communication to stop 3rd parties from reading private messages.
Blockchain technology is most generally used by cryptocurrencies. This technology has been adapted by Satoshi Nakamoto to make and implement the digital currency known as bitcoin. Blockchain is a distributed ledger accessible to every person. Once the data has been recorded in a place, it will not be replaced. It works like a digital notary with timestamps to reject tampering of information.
HOW BLOCKCHAIN WORKS
A blockchain is just a chain of blocks that contains detail. Each block has a cryptographic hash of the previous block, a transaction data and a timestamp.
Although the design is easy, it is the design that makes blockchain invulnerable to data tampering.
Blockchain technology is an open distributed ledger that can record transactions of 2 parties perfectly and securely. As it is distributed, blockchain is generally managed by a peer-to-peer network working simultaneously combine to solve hard mathematical issues in order to validate new blocks. Once recorded, the data in any given block cannot be updated retroactively without replacing all subsequent blocks, which needs the verification of the majority in the network. This is the key reason why blockchain technology is safe and not susceptible to hacking.
THREE PILLARS OF BLOCKCHAIN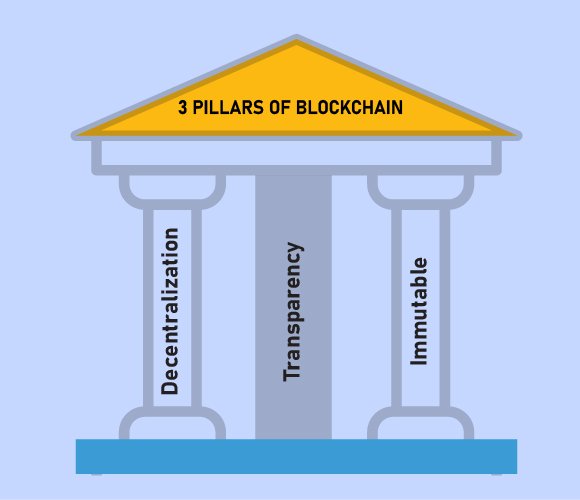 source
Another vital aspect of understanding blockchain involves so-called 3 pillars of the system. A fast aside - there is some true dispute in the internet community regarding just how many pillars blockchain specs. Some place it as seven, others say 9.
For simplicity's sake, we are going to stick with three. These are:
Transparency
Decentralization
Immutability
Let's discuss above-mentioned pillars of blockchain in detail on my next article.
Hope you guys enjoyed my article. Count on to meet back with my next article as promised. Stay tuned with me.
GOOD LUCK AND HAVE A NICE DAY!!
By @A-Lass-Wonders
.
.
.
#srilanka #projecthope #cryptocurrency #blockchain #finance