Bad news for Cryptocurrency as Turkey bans crypto payments.
Hello everyone hope you all are fine and safe , As we all know cryptocurrency in one side is going vary popular in all the countries , lot of new investors are inventing in cryptocurrency which makes its market new highs as we see in case of bitcoin who its market cap touches new heights . while on the other hand some countries are showing negative respond regarding the cryptocurrency i am thinking why they are doing these things. vary few countries are discussing about cryptocurrency ban in their countries. i know these things will not hurt bitcoin too much but after few years they will understand we take a wrong step in past.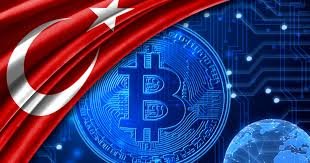 Source
Today Turkey gave a bad news for all of their investers in their country as they ban cryptocurrency paymens in Turkey. now they will not allow to use cryptocurrency for buying goods and services. they tell that they didn't feel any security in crypto. After this news came bitcoin goes three percent down.
same as Turkey our country india have set a file in parliament for banning cryptocurrency. Before this they ban cryto in past. All investers in india are opposing thiss bill and are waiting for the final decision. Hope the decision will be in favour of cryptocurrency.
Thanks for reading.