Durians are Great When You Teach Others How to Open it
You know what's good? DURIAN!!
You know what's even better? Opening them by yourself and eating it.
You know what's even better than that? Having to demonstrate it in front of your own children on how to open it.
Durians are easy to open, no?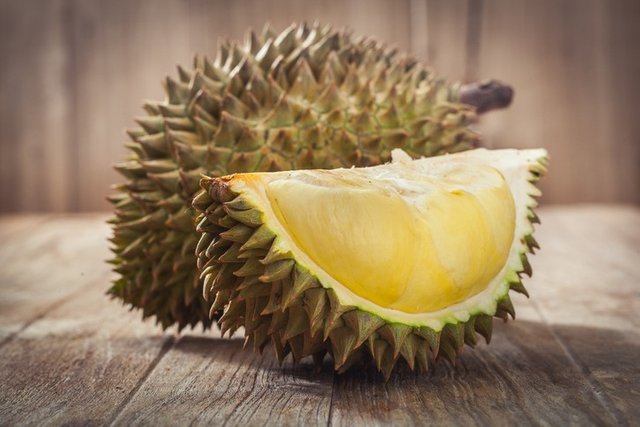 Heck no. At this moment, I have at least 8 cuts on my hand and that's with gloves on. I was given a batch of 9 Durians to open and thought that I share with my kids on how to get it done.
In order for you to open a Durian, you will first have to find the navel of it. IF the Durian is ripe, all you have to do is jam anything from a screwdriver to a cleaver into it and give it a twist.
That would open up the extremely tough and spiky skin of the Durian. After that, you will just have to pull it apart and you can get to the bitter-sweet caramel flesh inside.
In the process of yanking the skin open, it is common to get cut by the spikes on the skin. If you are lucky, it will just be a normal cut, if not, the cut may get infected. Some don't believe this, but you can actually wash the cuts by running the water through the Durian skin.
What was the point of all this?
Durians are sold in packages, all opened up without the spikes. While that is convenient, teaching children how to do it does give them an opportunity to push pass their boundaries.
While it is nearly impossible for children to open a Durian all by themselves, it was fun allowing them to see it and jam a screwdriver through the Durian's navel is always a fun sight to behold.
I suppose it is the same for teaching a child to fish or catch a bug. It is sad that we don't have this in schools. We have switched from having a balance between practical and academics to just purely academics. I think since my children may likely be missing out on all these fun practical stuff, I think I should at least teach them and expose them.
That's all for now, I need to get back to finishing off some of the Durians that I've just opened.