ELON MUSK AND BITCOIN - isn't it worrying to see how one person can influence an entire industry with a single tweet?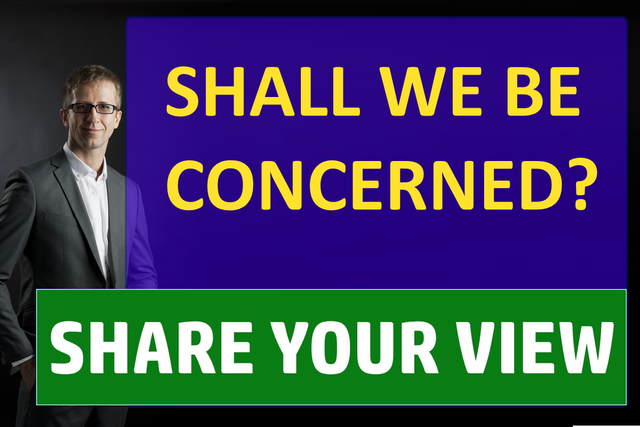 INTRODUCTION

If you've been following Bitcoin's recent price movement, then you may end up being fooled by the recent rapid price jump which took place just 2 days ago. And today I would like to discuss this particular event and the main reason behind this price spike: Elon Musk.
Just a small reminder: on the 29th of January BTC went from $32k p all the way to above $38k. Volumes increased also rapidly and almost doubled in a short span of time. It happened in just a matter of few hours, bringing so much excitement and hope that the market broke out from the current consolidation period.
Initially, I was also very optimistic, not knowing the real reasons behind such a pump. Reasons which most of you may be already aware of.
IMAGINE HAVING THAT MUCH POWER AND INFLUENCE...

Imagine having so much power and so much influence, that your single tweet could cause another wave of FOMO (fear of missing out) or panic sell.

I often wonder: how would it feel to be such a person.

How would that feel, to be ELON MUSK?
(I believe that there is no need to introduce this name to anyone, as there are not many people who would ever be as well known as he is).
How does it feel for one person to be able to create such a "pump and dump" on a massive scale by simply tweeting the word "bitcoin"?
CAN ONE TWEET MOVE ENTIRE MARKET?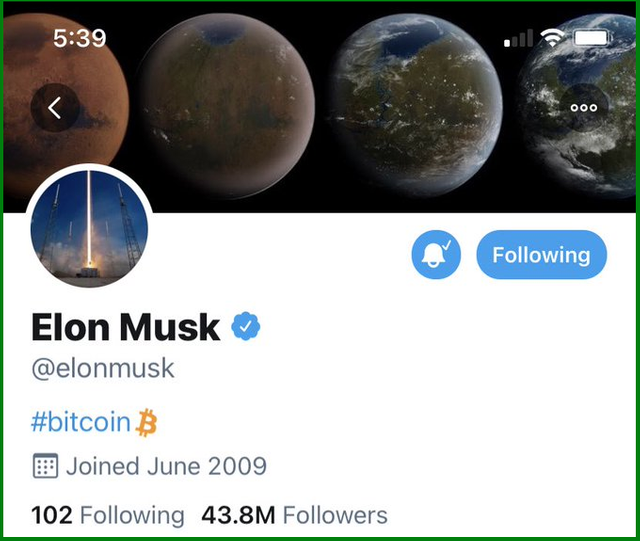 On 29th January 2021, Elon Musk changed his Twitter bio to #bitcoin and moments later entire market went crazy, with demand bringing the price of bitcoin up by something around 16-17% within just a matter of hours. Demand literally exploded and initially I couldn't figure out the reason behind it.
It's worth mentioning that just several weeks ago his other tweets seem to push the price of BTC above $20k levels. After all - on Dec 20, he tweeted "Bitcoin is my safe word" and it seems to give another kick to the market.
MY QUESTION

MY QUESTION IS: does it worry anyone here, that one person has such a huge influence over the entire industry and can impact price so greatly with just a single tweet?
I'm fully aware, that people praise Elon Musk and many are excited to see him being part of this industry. Especially while knowing that he seems to believe in crypto and is advocating for it.
However .... doesn't it concern and worry you, that in the world of decentralization (blockchain) one person has so much centralized influence? I'm very curious, as it does bother me a little bit and it's hard not to feel uneasy, knowing that my invested money depend so greatly on one entity.
We all seem to be happy with it so far, simply because that powerful entity is supporting our cause and seem to see Bitcoin as a great store of value. However, would we still be so happy and open-minded if things would be the other way around? If someone with such power and influence would actually try to hurt the crypto market?
I often wonder.
SHARE YOUR VIEW AND EARN 50K UPVOTE

I would love to learn what you think about this and I will reward all valuable comments with 50k SP upvote.
CHECK OUT MY RECENT POSTS

Drop a comment below first. And then, check out my recent post from 3 days ago only (link below):
I always appreciate valuable feedback and I give extra attention to support those, who are willing to invest their own time to read and comment on my posts:


Yours, Piotr
@project.hope founder