MINING RobiniaSwap (RBS) Tokens? Could you be making one of these mistakes?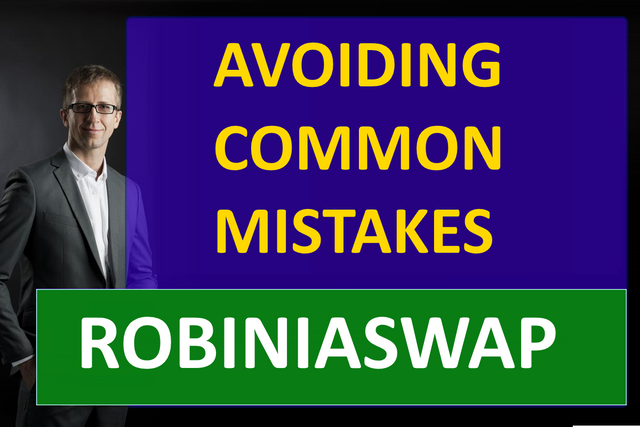 INTRODUCTION to the problem

The other day, I spoke with one of our PH community members who has been participating in our small marketing campaign for RobiniaSwap. He has been mining RBS tokens and re-staking all claimed ("harvested") rewards and one thing got my attention - he seemed to have reinvested his earned RBS tokens on a daily basis. Which I consider quite a mistake.
What is the problem one would ask? Why not to reinvest minted RBS tokens day by day?
The answer is quite simple and straight forward:
Because the cost of BNB fees (which we will endure during each transaction) may cause us to lose a large part of value of those minted RBS tokens.
Comparing to ETH blockchain, the fees we would have to pay for each transactions done on Binance Smart Chain are very low. But it's still not free.
SMALL EXAMPLE

Let's say we've earned 10 RBS tokens and we would like to stake them. That requires "harvesting" rewards and then staking those received RBS tokens. Those are 2 transactions.
Each transaction would cost as little as 0.00117 BNB which is currently worth around 0,5 usd. So two transactions would cost us already slightly over 1usd.
At the same time, the price of 10 RBS tokens are as little as above 2usd.
This would mean that by going through this process, we would lose half value of mined tokens.
SOLUTION to the problem

The solution is very simple: be patient and avoid commiting to unnecessary transactions.
"Harvest" and restake your RBS tokens only once every few weeks. When it's worth to pay those necessary transaction fees.
That would be all for today :)
Yours, @crypto.piotr
Founder of Project.hope community
cc:
@josevas217
@chucho27
@trabajosdelsiglo
@hardaeborla
@samminator
@reeta0119
@alokkumar121
@tfame3865
@garybilbao
@lupafilotaxia
@lanzjoseg
@karupanocitizen
@ramsesuchiha
@menoski
@doppley
@alanasteemit
@tomoyan
@machnBirdSparo
@joelagbo
@dgalan
@the-prithvi
@qsyal
@carlir
@unbiasedwriter
@mccoy02
@adityajainxds
@mintymile
@rbalzan79
@mandate
@madridbg
@carlos84
@tocho2
@lennyblogs
@yusvelasquez
@luckyali
@amestyj
@emiliomoron
@thetimetravelerz
@franyeligonzalez
@adesojisouljay
@joseph1956
@printskill
@muratkbesiroglu
@kamranrkploy
@knowledgefruit
@belemo
@gbenga