My Best Exchange (Steem Crypto Challenge Month #3 participation)
Intro
Exchange or transaction is very important in blogging and blockchain related work. I don't have much experience with exchanges but since I have been working for a long time in steem I have had to take the help of exchanges to trade the currencies of this blockchain. I thank #steamitblog for choosing a very nice and traditional topic in this week's challenge in this month. Because through this contest, many of us will be able to hear and know many beautiful experiences related to the exchange.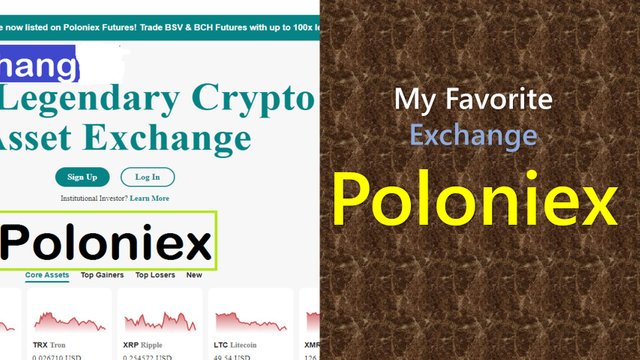 I haven't used any exchange for more than a year and a half in my stream blockchain journey, just exchanged a bit through the steam engine and I just stacked all tokens. I was a little worried as some of the other issues, including the hardfork of the steem, came up later. Then I was searching for the best exchange site and found Polniex. At first, I tried to convert my steem into other currencies through blocktrades but later I found the best medium for steem transactions and that is Poloniex. I hope you will understand why I liked it the most and how I transacted here and what I learned from it which I gonna try to share it on this blog today.


The beginning
In fact, as a new user, I didn't have many options and I didn't have a mentor to guide me, so I chose this exchange from the Steamit website to exchange Steam on my own. The main reason for this was that my basic currency was steam. The first time I went here to login, I was fascinated by the security that I saw, so I decided to do my exchange work here first, keeping in mind its security. Everything about the latter, including its interface, is very remarkable.


Why
The main reason why I have accepted this exchange is that the currencies I need most here are TRX and Steem. I could trade steam and hive here for a very low fee and since the transactions are very easy to do here, whether it is TRX or STEEM, I have found it to be the best exchange for these two currencies. I tried some other exchange in the middle but had to pay a lot of fees for the other ones including these two currencies which was very inconvenient for a small investor like me. Hey, I was able to overcome this problem through my favorite and best exchange Poloniex.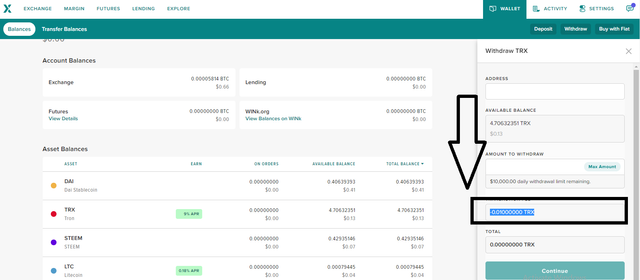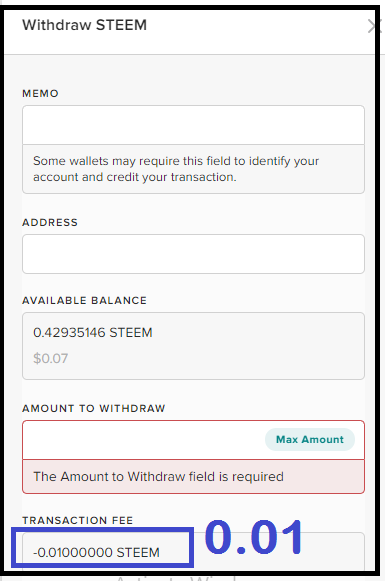 ---
You can see in the picture that the withdraw fee is just a few

Big advantage
The biggest advantage of this exchange house is that there is no fee for the transaction, only some fee has to be paid while withdrawing but this fee is nominal in case of Steem and Trx. In this case, the withdrawal fee of other currencies is a bit higher, but it seems to me to be relatively low and reasonable compared to other exchanges.


How did I join
I came to know about this exchange house not through anyone but through the link of Steem platform. Because after a while, I saw this exchange listed in the steem, I have been using this exchange probably since then and my experience of using this exchange is not more than a year. And as you can see here, I have done a lot of transactions in this one year and the maximum transaction is TRX and steem centric but in some cases there are different currencies. I did not come to the exchange through any promotion service or anyone's influence but the best thing I got in this exchange was that I could easily convert my steem.


Why to use:
There are many people who trade in exchange houses, that is, they buy when the price goes down and sell when it goes up, which means they do such things, but I am not like that. I mainly do blogging on the Steam blockchain and I mainly use exchanges to earn money from this blogging. But sometimes I use these exchanges to keep tokens stacked. I don't think much about bid ask or spreads. When I get a good price, I exchange my currencies from here and convert them into specific currencies so that they can be cashed or used.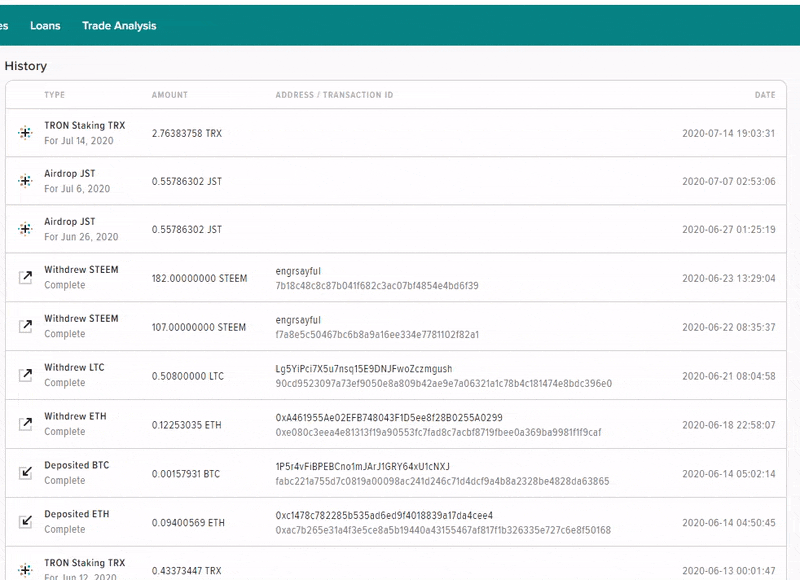 Whom to share
I invite all my colleagues and friends to this blockchain and I always advise those who are working to use this exchange. When I talk to people who are my native followers about the exchange, I actually suggest #Poloniex because I like it very much. Its strong security system and as good as the fees are very low and the interface is very simple and simple because I could do my transactions easily and in very little time. Time is of the essence for me because you know I have very little time on my hands as a blogger and I just want to get my work done here in the fastest time.


Second choice
After all, if I omit this blockchain, the next thing I can think of is to use one or two exchanges - blocktrades and bibox. In a real sense, as far as my exchanges are concerned, all the acquaintances or activities are about Polynics and surround these two exchanges.


Last words
It is very important to be able to share with everyone through such posts and get to know their experiences from many people because we know that engagement or communication is very important for those of us who work on Steem. So, I thank @steemitblog again for taking such an initiative and wish to participate in such contests and blog-related experiences in the future.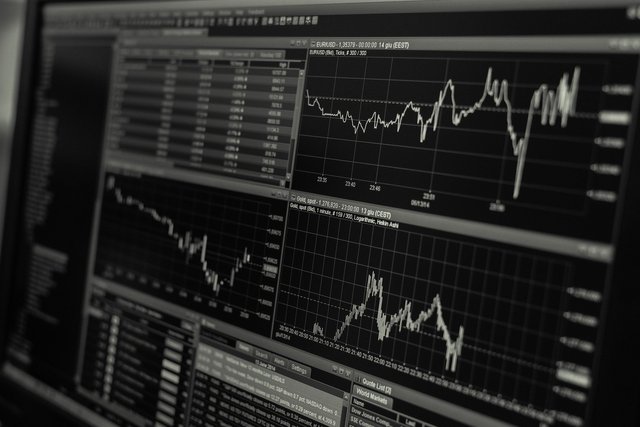 Source: Image by Lorenzo Cafaro from Pixabay
---
I end here by thanking everyone for reading this post. If you have any questions or comments, please let us know in the comments. I wish everyone's good health.


Who I am
I am a lecturer of Textile Engineering and ex-banker. I love to share my thoughts and ideas through blogging so that anyone can be benefited from my effort. I write on Textiles, Online Money Making, Agriculture, Technology and random topics. Capturing Nature and Playing Cricket is my hobby. I am always a learner and wants to learn from all of you in this #steem community and chain.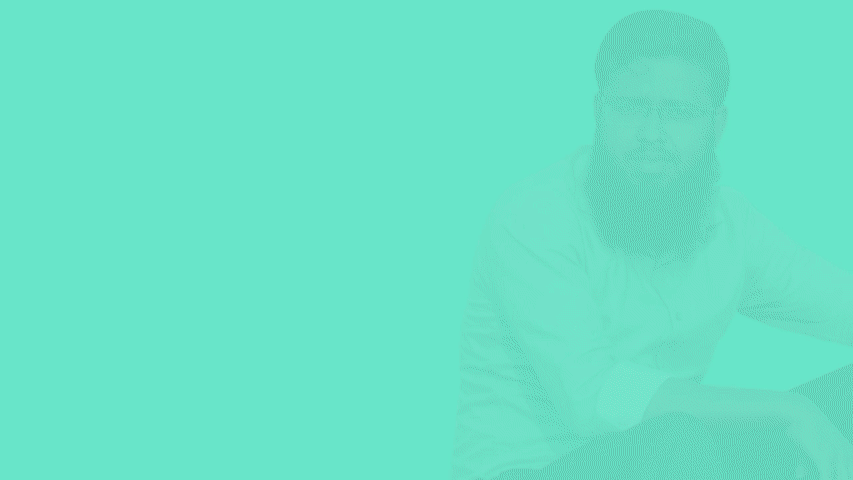 Upvote, Resteem and Follow me on steemit @engrsayful

This is Saiful's Classroom from @engrsayful
Find me on