Challenge #4: The future of cryptocurrency. The Headlines of the Day.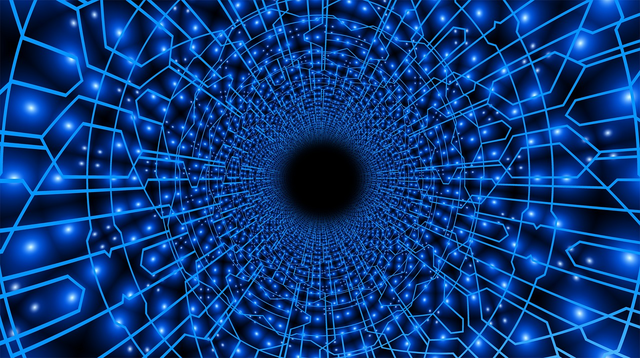 https://pixabay.com/illustrations/web-network-light-points-of-light-3219281/
January 7, 2030.
Bitcoin jumps the hurdle! $100,000 USD/USDD. Is One Million next?
Loyd's of London Crypto Consortium holds 10% Reserves in Crypto. Talks of going higher.
72% of people hold some bitcoin, who are the holdouts?
February 10, 2030.
400 million homes globally are NFT'd. Is yours?
Social media platforms Steemit, Hive and Paradym gaining ground on Facebook and WeChat. Have the Kings lost their luster?
Mother timestamps and hashes daughter's accident photo on the Bitcoin blockchain with this caption:
"To My Beloved Daughter: You have been in three at-fault accidents in a year and it has cost us a fortune. I warned you, you little brat, if you got into another accident, so help me, I would slap it on the blockchain. And I'm a woman of my word. You will never be able to live it down for the rest of your life and for the rest of humanity's existence!"
March 3rd 2030.
The world is strapped with debt, how Value Coins & Q-Fi can help.
China twice the economy of US & EU; India catching up, did crypto-tech play a part?
Balance of Power has shifted fast, can decentralized finance stave off disaster?
April 18th 2030.
Have you tokenized your mesh network? If not, here's how you can do it.
Forget AML and KYC, identity hashing is the brand new thing!
Quantum Walling...what you need to know to protect your protocol.
May 22nd 2030.
One million unique tokens and counting, have we gone crypto crazy?!?
Is Ethereum the new battlespace in a escalating Cold War?
Bitcoin on the Moon, has the mighty token gone interplanetary?
On the 20th anniversary of Laszlo Hanyecz buying a pizza with 10,000 bitcoin...Russian cosmonaut orders a pizza for his daughter from the Cabeus Lunar Station for only .0001 BTC. How far this token has come!
June 26, 2030.
Can Ethereum bring the Cold Warriors to the table?
How the Big Tech Five have grown dependent on crypto.
In a decade, social media has turned from poisonous to profitable for its participants. How Crypto Social Media can make you a good living and a better person.
July 19, 2030.
Majority of crypto held in custody, do old habits die hard?
From Caracas to Cairo, there is a growing number of people making a great living on Steemit. You can too!
Now that Fully Homomorphic Encryption is the norm, what's next for Ethereum?
August 21, 2030.
Bitcoin almost as big as gold, how do we top the oldest reserve asset?
From governments to corporations to school kids, identity coins are on the rise, have you created yours?
Man is banned from the RUN-TO-EARN DApp after attaching the tracking device to his dog and letting him out every day.
In an interview, with the online identity of "IHateRunning," he said, "I just wanted some extra crypto, and I'm too lazy to get my fat ass off the couch, and Meatball likes to run. Easiest money I've ever made."
September 1, 2030.
US to create it's very first sovereign wealth fund, and bitcoin is going to be a big part of it.
IMF calls Bitcoin to Arms, "We have to pull the reins on inflation and debt" says IMF Chief.
Crypto Trillionaires, did Satoshi see this coming?
October 22, 2030.
Once pariahs to governments, Zcash and Monero used to combat financial espionage.
From China to crypto, how the US Dollar dominance continues to wane.
What the hell, a SCAM Protocol, what will they think of next?
SCAM is dedicated to scamming individuals, but then all the proceeds that people lost goes right back to their wallet as a lesson learned. The greatest rewards go to the developers that scam people out of the most crypto.
The repository of scams is open source for anyone to see, as well as the protocol. The intent the founders say; "People are going to get scammed anyway, it might as well be from us, and hopefully they walk away more vigilant."
November 25, 2030.
TRON, Cosmos and Cardano merge, how consortium protocols are growing in dominance.
95% of bitcoin transactions are off chain, has public verification been marginalized?
50% of global celebrities tokenized their bodies and faces, AND RENT THEM OUT! Ewwww. Wait, can I do that too?
December 13, 2030.
What, you can short-hash your smart home? Protecting your IOT devices from quantum hacks, would you like to know more?
How to keep your delegators safe from identity spoofing.
Most companies have at least some bitcoin or crypto on their books. But RoboPups, with $5 Million in annual earnings, is all in. It's the first company to transact and hold only crypto. Are we crossing the crypto rubicon?
20% Allocated to ph-fund.
Stay frosty people. Thanks for reading.