LEARN AND EARN Challenge - "What is Bitcoin Halving ?"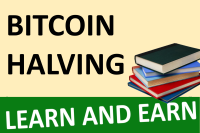 Hello Everyone!! I hope you are all having a great day? I guess you should and if you are really not having a great, I'm quite sure this post will surely make your day more lively and fulfilling 💪😊.
My meeting with Project Hope Team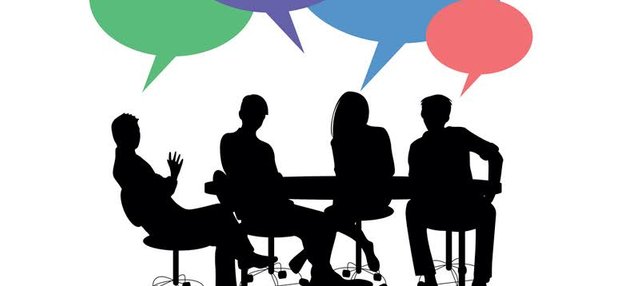 I had a lengthy conversation with @project.hope team about ways in which we can reward users who make quality comments on this platform because I do believe everyone has the right to be rewarded for their activities on the platform. It's really so boring after making quality post and you end up with little or no comments sometimes and it really feels good when you really learn from other people's opinion or thoughts about your post. This really makes the platform more engaging and interactive!
The team out of their compassionate act and good vision for the community agreed to my claim and they gave a condition that they are ready to support this cause provided every users will share their knowledge on topic given by the content creator just by making quality comment within 50 - 300 words on the topic at hand. This implies that every single user who is able to make quality comment about the topic posted by sharing their ideas and perception about the topic will surely receive a cool amount of upvote from the community account (the upvote is gonna be between 100k - 200kSP depending on the comment quality).
After hearing from the team part, we both concluded and we've actually decided to give it a trial just to observe if everyone is really gonna be interested in sharing their knowledge with us through the comment section about the topic posted and earning cool upvotes in return for their quality comments. This is why we've decided to give the challenge tittle Learn and Earn!!
What is Learn and Earn all About?
Learn and earn is just about you making valuable comments about a particular post by sharing your ideas and knowledge in the comment section of the post just to make others learn from your comment and you get rewarded for sharing your ideas in return. Remember you are just to make a good comment between 50 to 300 words!
THE TOPIC FOR TODAY IS BITCOIN HALVING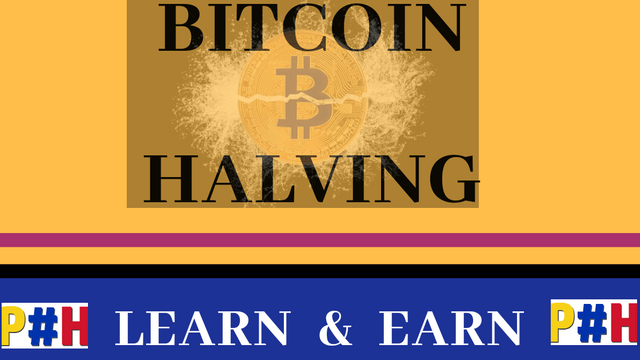 There is actually no doubt that Bitcoin halving has actually been one of the trending discussion in the crypto space today and I'm quite aware most of us might have one or two things to say about Bitcoin halving.
In the comment section, you'll be sharing your view about:
what Bitcoin halving is all about
how does it affect bitcoin demand, supply and inflation
what were your bitcoin price expectations after recent halving and did your expectations came true".
Who can take part ?
The challenge is open to everyone reading this post 😊
Motive behind the the challenge?
To reward users who engage in quality comments by sharing their ideas and knowledge about the topic.
To also make the platform more interactive and more engaging which tends to develop a sense of great between interaction users.
To share knowledge and increase learning activities amongst users on the platform.
How do you take part?
To take part in the challenge, you need to write a comment under this post that explains your idea about Bitcoin Halving.
The following rules have to be observed:
The comment has to be in English

Only one entry per account

Between 50 and 300 words

No external posts – only comments to this post will be accepted

The comment has to be posted before this post payout.

Subscribe to Project Hope

Thanks for your time and much thanks to @project.hope team for their support and my special thanks goes to @crypto.piotr for his positive impact on the platform.
I hope you all have a great day ahead with love from @hardaeborla. Good Luck!! 😊
❤️💕❤️💕❤️💕❤️💕💕❤️💕❤️