Monday Motivation - Set A Goal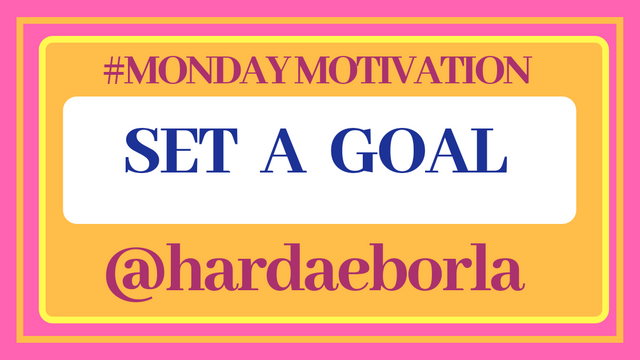 Hello everyone! It's another Monday Morning and I pray this week turns out to be more beneficial in all aspect for everyone of us 😊.
Today I'll be writing about a very vital and important habit which I found very scanty in most people lives today. The number of people who engage in this act seems to be very few when compared to people who really don't engage in the habit. I hope this week Monday Motivation will surely change your mindset and enable you to tune a new leaf as regards to this great habit.
What is this special habit people are ignoring today?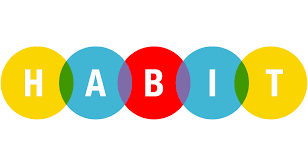 The simple habit is to always Set a Goal!!! Yes, that's all it's just a simple statement everyone of us might have heard but only few tend to practice this habit despite the fact that it's actually something we hear almost everyday.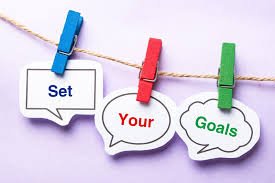 One of the reasons some people haven't really achieved what they hope to achieve is their inability to set a goal. It's always important to know what you want in life such as having some great aspirations and the first step in achieving your aspirations is to set your goals.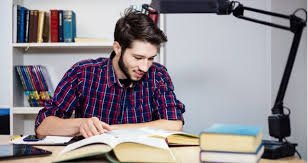 As a student who wished to graduate with flying colors in your school or college, it's advisable you start developing of setting a goal of having straight As in all subjects or courses. I'm quite sure you might be thinking it is not possible to have straight As but the fact is that we become what we think of ourselves as stated by Napoleon Hill. If you believe you can achieve your goals, you will surely achieve them. The most important thing is to set a goal first and see how obstinate you become in achieving those goals. The astonishing part about this all is that if you aren't able to go beyond the sky, you'll surely meet yourself amongst the stars.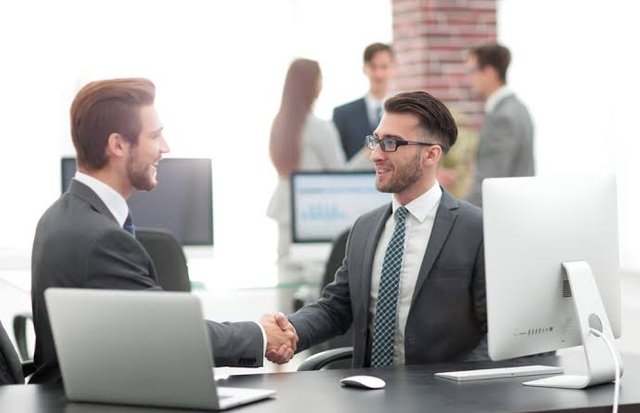 As an entrepreneur or a business owner, you should also develop the habit of setting a goal every year which will aid your business growth and success. When you set goals in your business, it makes you feel you are really part of something important which automatically improves your productivity as an individual including your workers or associates.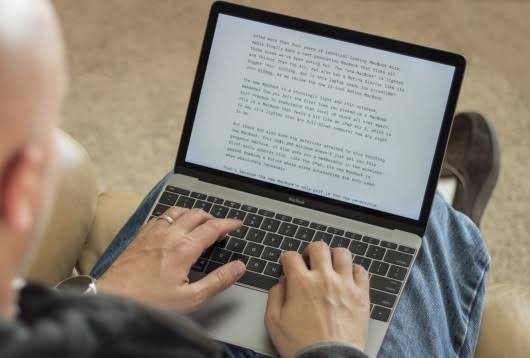 As a blogger or content writer, you should be able to set a goal of writing great articles or good content that will add values to the life of others which in turn increases your number of audiences and of course increases your post reward 😊. The fact is that you might actually be a newbie with no experience about blogging or creating content but the fact is that if you can set a goal, you'll surely be a professional as time goes on.
I want you to know that setting a goal isn't restricted to any particular field or position in life. You can always set a goal at anything you wish to accomplish. I think sharing some of my personal experiences with you will actually make you understand this point better.
Learn From My Personal Experience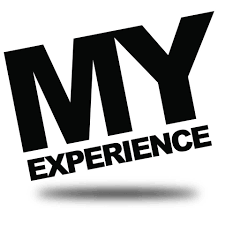 I as an individual, I really don't like it when I'm not doing something productive with my time. it's not that I spend my 24 hours being productive but I always ensure I am able to achieve something beneficial everyday before going to bed. I watch movies, I play games and I have fun but those things doesn't stops me from being productive every day 😊.
One of the goal I set up for myself was to always make sure I write articles or create contents on this great platform for at least two - three times a week and this was what actually led to my Monday Motivation write up which I always post every Monday just to inspire you and bring out the best in you 😊.
Also I could remember setting up a goal of learning a programming language which I've started learning ever since the lock down began but I'm not yet an expert in it though. It requires lot of time, constance practice, deep thinking and consistency. I can tell you today that I'm really happy learning how to write python codes myself in solving daily problems and I believe I'll surely be a pro in that too provided I don't give up 😊.
In conclusion, it's not too late to set a goal and it's not too late to achieve anything you wish to achieve in life. The first step in accomplishing anything in life is to always set your goals, work on your goals, be focused on your goals and never give up on your goals.
Now It's Your Turn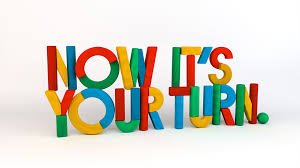 Have you ever been to set a goal?
Were you able to achieve some of your past goals you'd set for yourself?
How does it feel likes achieving your goals?
I'll be hoping to also learn from your personal experience(s) in the comment section.
Thanks for your time and I hope you all have a great day ahead with love from @hardaeborla

💕❤️💖💕💖❤️💕💖❤️💕❤️💖💕💖❤️