Re-creating the Virtual World Economy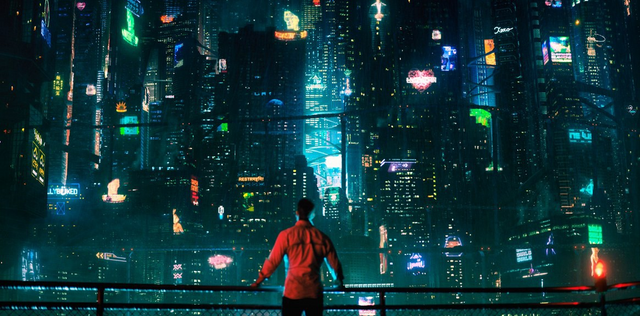 Gaming is home to as many genres as movies, and different genres have spotlights at varying points. While today the industry is heavily tilted towards genres like FPS or MOBA, the industry was once brimming with games of a genre that was extremely popular: Virtual World MMO.
A Virtual World MMO features a completely open-world game where the in-game economy is an integral mechanic of the game. Good examples of such games include Habbo hotel and EVE online; one thing both of these games have in common is that they were extremely popular a few years ago, but now their popularity is slowly withering away. This genre of gaming is now deemed too old fashioned and is gradually in decay.
However, many in the gaming industry believe that a big factor that led to the popularity of those games is their very realistic Virtual Economies. EVE online and Habbo Hotel, even with their virtual world economies, are losing popularity but there might still be hope for the Virtual world economy-based system, one that promises a level of excitement that has been unmatched since the first days of gaming itself; a novelty so extreme and profound.
A new firm, Sensorium, is working on a platform that could very likely revitalize virtual world economies. There are two very possible ways Sensorium with which the company can do so: free market in-game trade system and a method to pair other cryptocurrencies to the in-game currency. To top it off, the company extends the advantages of the public ledger to add an extra layer of security and transparency to the in-game transactions.
Sensorium Revitalizes Gaming Economies
Before diving into the details of how Sensorium could revitalize virtual world economies, it is important to give a brief review of what Sensorium is.
Sensorium Corporation is the company that created Sensorium Galaxy, a virtual world that players have access to. Within this virtual world, players are able to fully customize and personalize characters. Once players have created their personalized characters, they can immerse themselves into a world filled with other players.
The core theme of this virtual world revolves around art. This alternative universe allows users to attend virtual concerts and shows as well. The company has also partnered with popular musicians and DJs to entice users to attend the shows and concerts. To top it all of, Sensorium aims to provide this entire virtual experience using virtual reality.
On its own, the Sensorium Galaxy concept seems interesting and it might be able to attract players, but it would be a rather niche group when one takes into consideration that VR has not gained much traction in the world yet. The primary early adopter group that is interested in VR, presently, is gamers. Even though Sensorium Galaxy has strong gamification features, it targets a niche market, revolving around music.
Virtual Economy
Sensorium's virtual economy relies on the sale of digital assets within its virtual world, Sensorium Galaxy. The currency utilized in Sensorium Galaxy is SENSO, which can be used to make all sorts of in-game purchases such as tickets to concerts and shows, animation packs for your in-game avatars, new avatars, and to unlock new locations.
As for liquidity, the Senso token can be traded for several different cryptocurrency pairs as it is listed on major exchanges and some fairly large ones as well, such as Kucoin. Also, this ERC-20 token can be traded for other Ethereum-based tokens on decentralized exchanges like Uniswap.
Regarding the token economy of Sensorium, the platform has many digital products and services to sell, which could be an effective method to create demand for their token. However, the project is still fairly new and the team mentions on their whitepaper that they are still looking for more products and services that can be monetized on the platform.
Team
The Sensorium team is full of professionals and artists based out of several different countries, such as the UK, Canada, Russia, and the United States.
The Sensorium team is not just richly diverse in regard to their cultural background but also their work backgrounds, this will definitely prove valuable to the company and the project as a whole because of all the different and distinct insights that can be provided by all the different work experiences of the and cultures present.
The core management of the team are also a good fit for a project such as this because they all have years of experience within the departments they are heading. The three people in the core management are Alexey Blagirev (digital director), Alexandra Tityanko (Art Director), and Brian P. Kean (Head of International IR and voice creation).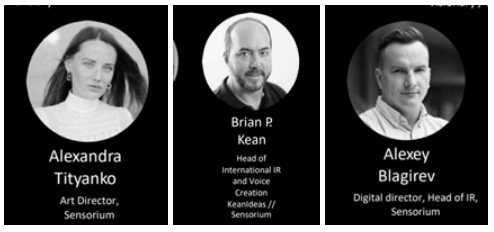 Connect with me:
Cryptocurrency News Best IEO List Algorand ICO Elrond ICO Crypto Airdrop List DAO Maker Blockchain Lawyers