Google is not only = search
Google is not only = search

Image
When we read the word Google the first thing that comes to our mind is Search.
However, behind this platform there is a great world of different applications, some more recent than others, and others that are very old and unknown to us.
In my constant search for tools for my own development as an educator I came across this google tool called Jamboard. This application has existed for a long time, Jamboard is a service which is not very well known by Google. This service offers users the possibility of implementing a virtual whiteboard in a totally digital and collaborative way. Recently, Google Suite has announced the inclusion of these digital whiteboards, known as "jams", within Google Meet.

Image
It has its pros and cons and is intended for me to make life easier for teachers or anyone who needs to explain something using a blackboard, for me as a teacher it offers many benefits because in this way I can graph some calculations of my accounting subject as well as statistical calculations that are necessary to see directly at the time of explaining.
Of course I must clarify that it can be used by many people and is not only for teachers, from my point of view for teachers will be very helpful, and definitely also for students because they will be somehow semi-presential in the classroom, can be interactive and dynamic because they can access a complete package of editing tools to collaborate with students or educators and any kind of professional who wants to demonstrate a product.
I sincerely believe it is a great tool and I know it will be of great help. Link: Jamboard
---
---
---

---
---
---
| | |
| --- | --- |
---
---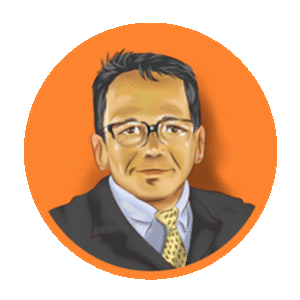 ---
---
Thanks for visiting, I appreciate your opinion.

"In constant evolution".