My Philosophy of Faith in Steemit. Is not linked to religion.
What I describe below is a small preamble, of my own philosophy, I must touch religion in some way, very briefly without getting too much into it, since it is not the focal point of my publication.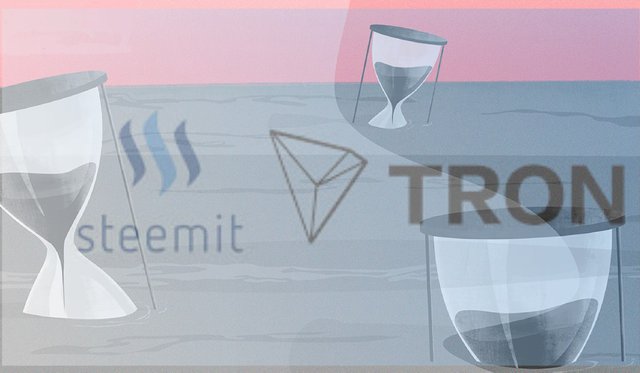 Image1
Image 2
There has always been a clash between Reason and Faith, however faith has also been manipulated from a point of view towards religion where religion focuses on faith as a form of expression in believing, faith guides trust, but the orient on the basis of beliefs that may be true or false.
Religious faith is not only trust, but also obedience to divine authority but it is established through the relationships of trust-testimony, without the need for a verification of evidence, that may be one of the many ways in which faith is understood today.
I can share these forms of faith, but I also believe in the verification of the evidence.
Many years ago I read a fantastic definition of faith, it was defined by the faith of the ancients, where it differs from the concept of faith elaborated by religion.
The fides (which translated directly from Latin means "faith", "trust", "loyalty") of the ancients:
Test, pact and loyalty
They are a test of trust, a mark of loyalty, a pact that bases moral and social relationships. It is a virtue that should not be confused with religious belief.
We must distinguish faith-loyalty-proof, the foundation of all social ties and the moral and civic virtues that allow relationships between men.
Of faith-belief-testimony, which is rather a religious loyalty (faithfulness), dependent not on the evidence, but on the weight of the word and divine authority.
After clarifying a little from my point of view regarding faith and where I place the Faith as proof, covenant and loyalty this took him to our Steemit platform, which recently with all the events I can say that My Faith is based on those three principles.
Currently that faith is being beaten.
Something external and also internal to our platform are breaking with the pacts they are not being loyal and the tests they are placing are not at all well received by almost anyone on our platform.
I agree with my Faith that there must be some changes.
Some changes in the witnesses are necessary, if I agree but the way they want to impose them is not the best way for any of the actors that make life within this platform a behavior that breaks the rules of the game is a behavior that does not It can be accepted by anyone
Although my faith was mistreated, which I must clarify that, I still have faith, but based on a faith of the ancients, where it is valued test, covenant and loyalty. That is why there is faith-opinion-proof, which leads from belief to knowledge-conviction, in the midst of my knowledge I am convinced that we are all going to get rid of what is currently happening on our platform.
Tell me philosophically how is your Faith, inside the Steemit platform. In spite of all the events that are happening and have not yet been clarified.
---

---

Project Hope Venezuela is an initiative created to grow.
---
---
PROJECT #HOPE An Initiative to give hope!
@crypto.piotr, @project.hope, @juanmolina, @jadams2k18, @fucho80, @pedrobrito2004, @reinaldoverdu, @mariusfebruary, @the01crow, @block.token, @ajewa, @henry-9ja, @solarwarrior, @oluwatobiloba, @phgnomo, @futurekr, @mojubare, @ojerinde, @frederickbangs, @carlos84, @eni-ola, @ben-edom, @tomlee, @cryptolohy7, @josediccus, @vlemon, @hardaeborla, @solarwarrior, @ritxi, @blockchainfo, @achim03, @neavvy, @machnbirdsparo, @honarparvar, @guruvaj, @alokkumar121, @devann, @edgarare1, @flash07, @djennyfloro, @culgin, @spirajn, @varioso, @gandhibaba, @forykw, @reverseacid, @focusnow, @ulqu3, @tysler, @yonnathang, @cadawg, @gbenga, @thetimetravelerz, @chireerocks
Please Visit Our Website

Join Our Telegram Channel

Join Our Discord Channel

---
---


---
---
---

---
Thanks for visiting, I appreciate your opinion.

"In constant evolution".