Indonesia Is Potential for development steem sidechain
Hello, steemians, I am a steemian from Indonesia. I have been here for months. I meet Indonesia steemians but we don't get in touch with them closely in steem. I know most steem users in steem is from Aceh. Acehneses have very strong relation their community. I know from postings that some steemians from Aceh often conduct meet up. Those meetings that make steemians from Aceh are very strong.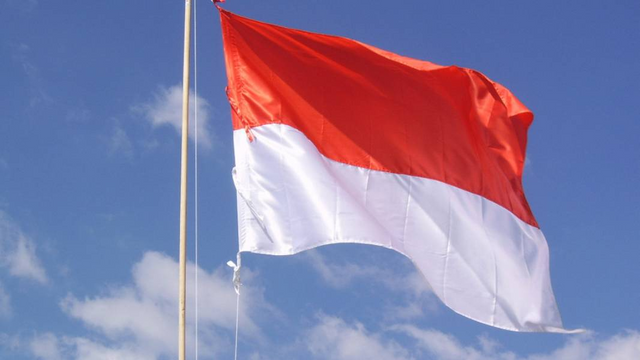 I am from Bekasi. I feel alone in Bekasi. There are few people or steemians in my area or may be only me. Here I would like to discuss possibilities of Indonesian developers to create side chain platform from steem to make Indonesian community base. Side chain platform that rewards steem tokens in a special front end. Unfortunately , I am not a developer but I see there will be big potential to grow.
WHY SIDE CHAIN STEEM WILL BE POTENTIAL TO GROW FOR INDONESIAN COMMUNITY?
Learning from weku platform, weku is a platform , I will say steem cloning. First, time I joined that I can get better power and earning in weku, however, the platform seems not trusted because the coin inflation is too high and not clear stated. Thousands Indonesian users join the platform until now. I 'm not sure, do they earn good income or not from weku but for me, I think I prefer steem.
Sidechain with certain token that special for Indonesian users will encourage new users to join steem. I suggest ,to create free steem account to join. I know, the economic crisis hit my country so there are new graduates from senior school to University that are unemployed. Sidechain give more opportunity to grow because the whales should be mentors that rewards and guide them how to be good steemians and earn income from the sidechain and steem main network.
LEARNING FROM LEO
Leo is a progressive steem sidechain that now moves to hive network. Leo communities grow fast, so that the number of users in hive increase too.
Leo whales and ocra invested leo token more than in Hive so they can upvote and rewards new users for encouragement.
Leo Developers continue to make progression with the platform. The beta leo is news like, I think it is cool platform in the future.
Leo token price jump with positive sentiments from market and users.
New investors in leo no need high amount of cash to stake large amount of leo tokens.
INDONESIAN DEVELOPERS AND INVESTORS
I know that Indonesian developers are great. There are some universities that have great graduates in IT developers. The weakness is that, they do not know the potential of steem network and platform. Most users in steem are bloggers only. I haven't meet a developers that work for steem. Crypto currency users in Indonesia is also large. Indodax exchange users are about 2 million users in 2020. There are some new exchangers that are launched too like triv.pro, luno, tokocrypto and others. 2 million users is about 0.8 % of Indonesian population. The trading volume in Indodax in 2019 was about 20 Million USD daily,
Oscar mengatakan, transaksi harian di Indodax rata-rata bergerak di kisaran US$ 3 juta hingga US$ 20 juta, atau sekitar Rp Rp 42 miliar hingga Rp 280 miliar per hari (asumsi US$ 1= Rp 14.000).
https://insight.kontan.co.id/news/menghitung-volume-transaksi-aset-kripto-di-indonesia
From the trading volume in Indodax in 2019 worth 20 million USD daily, I see there is a huge potential for Indonesian investors. Vexanium and pundi-x are example of start up based on rewards and loyalty program that made succesful ICO.
STEEM SIDE CHAIN WITH STABLE COIN
Steem side chain that is back up by IDR or USD can attract investors from Indonesia to join the platform. This is just imagination. Stable coin will be more value that floating coins. With stable coins, the users can value themselves in the platform. How good they are to be influencers in steem side chain and steem chain.
INDONESIAN RULES IN CRYPTOCURRENCY
Indonesian authority place cryptocurrencies as assets. They are tradable but prohibitted for transaction in Indonesian teritory. How to comply the rules with the side chain platform is a home work for developers. How vexanium passed the rules can be followed by new projects in crypto.
THIS IS JUST MY IMAGINATION
I apologize to write this. This is just an imagination. If any investors , developers, marketers, or parties who interested to my idea , why not? I hope this post will be read by Indonesian big whales and investors so my dream wil be a reality.