Step by step on how to follow our favorite Trail using the WoxAuto application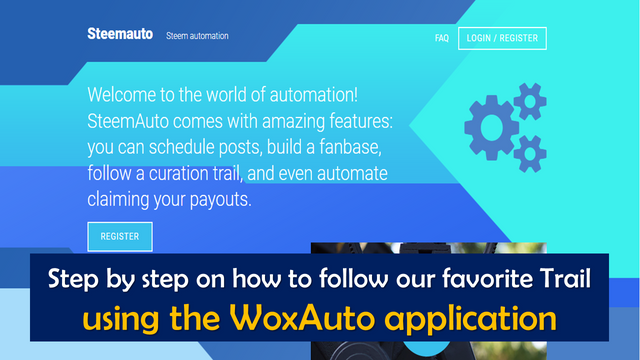 Introduction
Some time ago I read a thoughtful note that I found quite interesting and very accurate, paraphrasing it goes something like this; You want something, then make it happen, because the only thing that falls from the sky is rain…
You may wonder what is the analogy of the reflection with the title of this publication, because it is very simple to explain, in our blockchain we all yearn to receive solid votes from whales or trials, however, in most cases we do not join any trial that increases our chances of capturing votes in favor.
In this sense, if we wish to receive votes from any organized community in a trial, the way to opt to receive their votes is precisely to follow their trial, and this was precisely the reason that encouraged me to make this simple step by step, how we can follow our favorite Trails using SteemAuto, as follows:
Step 1.
The first step is to access the official website
https://worldofxpilar.com/
, which is where the
WoxAuto
application is currently running.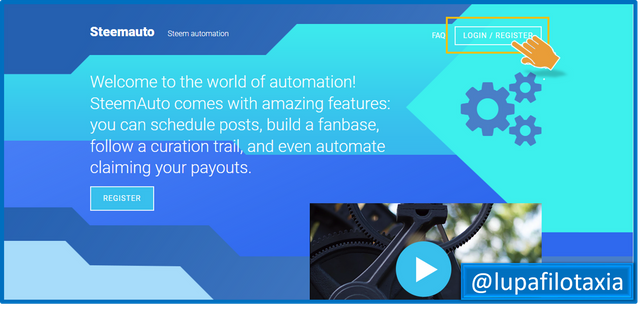 ---
Step 2. Then the WoxAuto application will ask for access to see the user name of our account, in this step we will only click on Continue.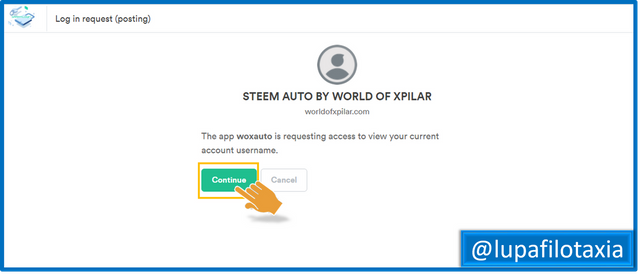 ---
Step 3. The next step is to enter our user name and password and click on the Start option.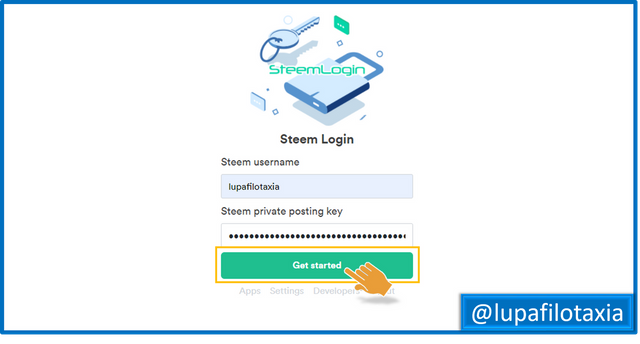 ---
Step 4. Next, the WoxAuto system will display a Login window, so we must click on the Login option to access the platform.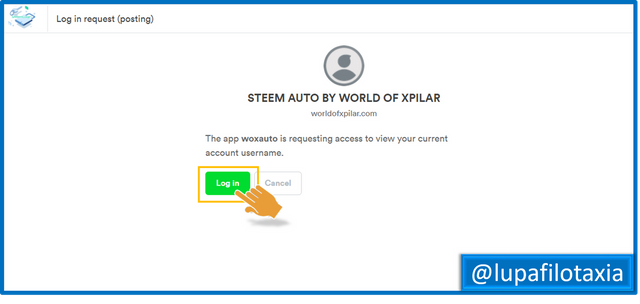 ---
Step 5. After entering the platform, go to the WoxAuto menu and click on the "Curation trail" option.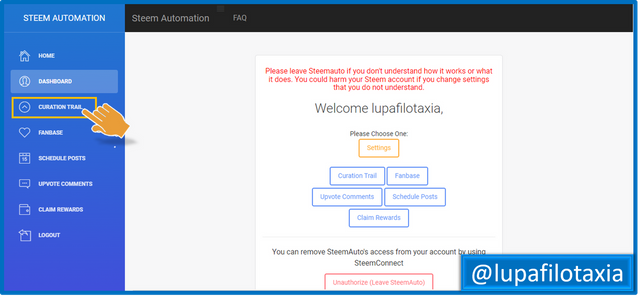 ---
Step 6.
Once we have entered the "Curation trail" menu, the next thing to do is to look for our favorite or preferred trial, which in my case is
@ph-support
.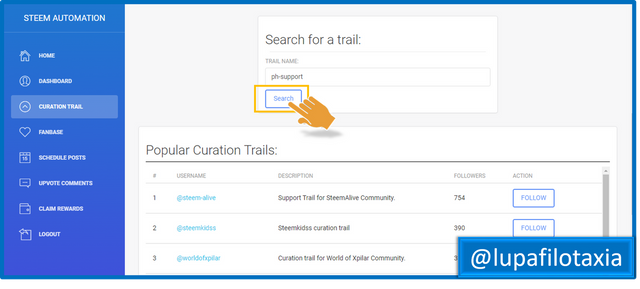 ---
Step 7. Then click on the Follow option.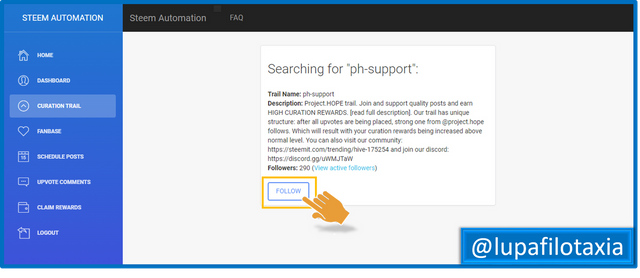 ---
Step 8. By clicking on the Follow automatically option we are already following our favorite trial with the basic configuration used by WoxAuto, if we want to change it we must click on the Configuration option.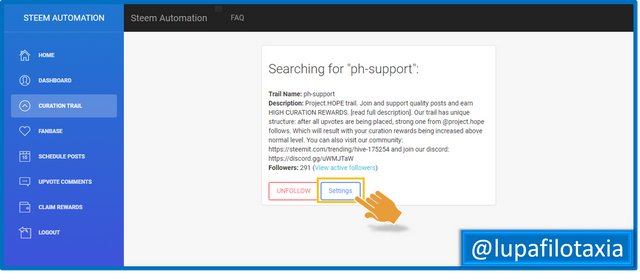 ---
Step 9. The basic configuration used by WoxAuto is set to 50%, however, for optimal performance, it is best to set the configuration to 100% with scaled voting.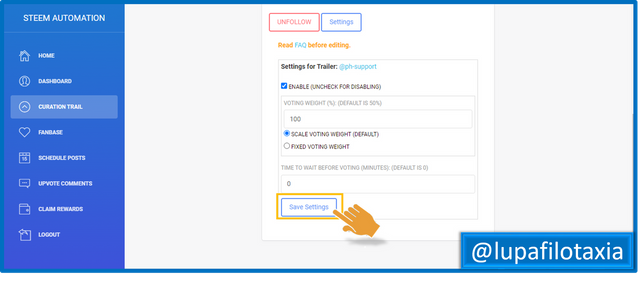 ---
And ready dear readers, with these simple 9 steps we will be following our favorite Trail using the WoxAuto application.

OBSERVATION: