How we fail our plans
We as a human being, we are created with this mindset planted in us that we must be ambitious because we are meant to dominate but how can we dominate if we are not Ambitious.
Most time we come up with a lot of plans we have that we think or felt is going to help us achieve our goals.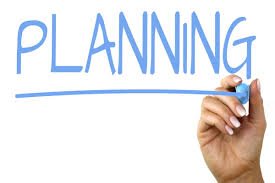 Goals which might be in the area of financially, academically, physically, health wise and many more but one thing is that we are not always able to carry out our plans
And at the end of the day, we say our plan fails us when we have not even carried out the plans and try it out to see whether it truly fails us or we are just the one who fails the plans.
Don't get me wrong, they are actually some plans which doesn't always favour us achieving our goals but that's not where I am going today.
But the aspect I am talking about today is actually why our plans fail us
Most time we don't give order of importance to our plans in terms of what are the decision we should actually take concerning making our plans to be fully utlised and achieved.
You want to be a successful entrepreneur, you have set out your plans but you are not even taking steps towards making that plans to work out, definitely your plan will fail you at the end of the day not knowing to us that we are actually the one who fails our plans
Whatever plans we draft out, let us always have this in mind that plans needs us to be achieve. It is not only enough for us to draft out plans when we are not taking steps to make that plan to work out well.
I leave you to answer the question in the comment section below..
Thank you for stopping by to read my article.
If you actually like what you see😃😄😉,watch📷📺📸 and read📖📋 I would equally be grateful for an upvote♥️⚡ a very cool comment under my comment box or a reblog 🌀😏 for everyone to see ... and perhaps maybe you would like to follow me for more of my Post to show on your own feeds. Don't miss any of my Post.🔝. Special thanks to all who put big smiles on my face with Auto Upvote for always being supportive to me 💞💯.