AI learns to program alone in 55 languages/IA aprende a programar sola en 55 lenguajes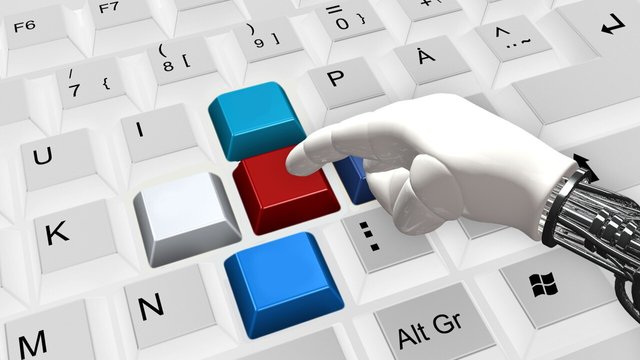 Source
I suppose we are all already aware of how disruptive new technologies are going to put us all out of work, robots will end jobs in industry, autonomous vehicles will ruin the transport sector and surely one day robots like Spot the Boston Dynamics dog will lay off law enforcement.
Supongo que ya todos estamos enterados de cómo las nuevas tecnologías disruptivas nos va a dejar a todos sin trabajo, los robots acabarán con los puestos de trabajo en la industria, los vehículos autónomos arruinarán el sector del transporte y seguro que incluso algún día los robots como Spot el perro de Boston Dynamics dejará en el paro a las fuerzas del orden.
As for the most qualified jobs such as healthcare, artificial intelligence will take over in a short time and the blockchain and its applications will end the work of judges, lawyers, notaries and managers of all kinds and even, who knows, one day the blockchain will end all useless people that rule us, dreaming is free.
En cuanto a los empleos más cualificados como en la sanidad la Inteligencia artificial cogerá el mando en poco tiempo y el blockchain y sus aplicaciones acabarán con el trabajo de los jueces, abogados, notarios y gestores de todo tipo e incluso, quien sabe, algún día el blockchain acabará con todos inútiles que nos gobiernan, soñar es gratis.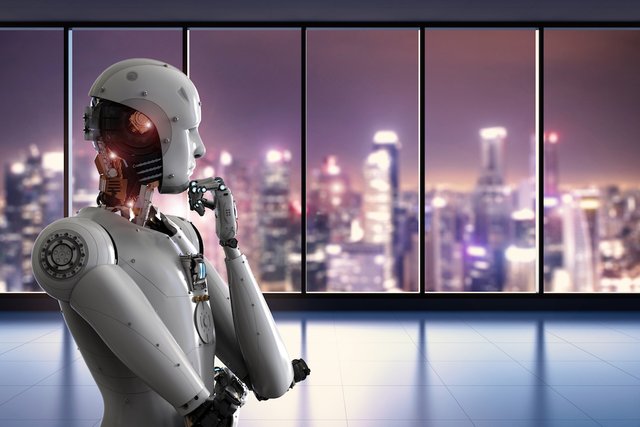 Source
A group that thought that all this would not affect them is that of application programmers, it seems logical to think that those who dedicate themselves to programming machines should survive this debacle but it seems that even they are not going to get rid of the capabilities of artificial intelligence.
Un colectivo que pensaba que todo esto no les afectaría es el de los programadores de aplicaciones, parece lógico pensar que aquellos que se dedican a programar a las máquinas deberían sobrevivir a esta debacle pero parece ser que ni siquiera ellos se van a librar de las capacidades de la inteligencia artificial.
Already the latest version of GPT-3 was able to build some code subroutines by providing only the statement of the ones we wanted to program but it is not entirely reliable because the tool was created to manage natural language processing(NLP) and not for creating application code. computer science.
Ya la última versión del GPT-3 era capaz de construir algunas subrutinas de código con proporcionarle solamente el enunciado de los que queríamos programar pero no es del todo fiable pues la herramienta fue creada para el procesamiento del leguaje natural(NPL) y no para crear código de aplicaciones informáticas.


Source
But lately IBM has launched, within the generic framework of AI-for-Code that is as it is called, the project CodeNet Project that they hope will be a turning point for this technology by creating a data set that contains 14 million code examples in which poses the solution to more than 4,000 common programming problems in 55 different programming languages.
Pero últimamente IBM ha lanzado, dentro del marco genérico de AI-for-Code que es como se denomina, el proyecto CodeNet Project que esperan que sea un punto de inflexión para esta tecnología creando un data set que contiene 14 millones de ejemplos de código en los que se plantea la solución a mas de 4.000 problemas de programación habituales en 55 lenguajes de programación diferentes.
According to the IBM scientist Ruchir Puri commented, this system had already been used internally to re-code old applications programmed in languages that are already in disuse but that it is not always easy to switch to another language due to the great differences in the methodology and structures of data.
Según comentó Ruchir Puri científico de IBM este sistema ya se venía utilizando internamente para volver a codificar aplicaciones antiguas programadas en lenguajes que ya están en desuso pero que no siempre es fácil de pasar a otro lenguaje por las grandes diferencias en la metodología y las estructuras de datos.
More information/Más información
https://sdtimes.com/ai/ibm-project-codenet-to-teach-ai-how-to-code/
https://www.genbeta.com/desarrollo/codenet-proyecto-ibm-que-pretende-ensenar-a-inteligencia-artificial-como-programar-software-55-lenguajes