Amazon Bringing Amazon Prime Air, a Change in the Delivery industry
In the past, we were used to going to the mall to get whatever we needed. People were in the past keen to going to the mall, buying a lot of things in bags and going long distances back to our homes but amazon brought a change to the system by revolutionizing shopping experience through ecommerce. With ecommerce, a lot of people now can shop from the tip of their fingers and expect to get their products delivered to them in their home.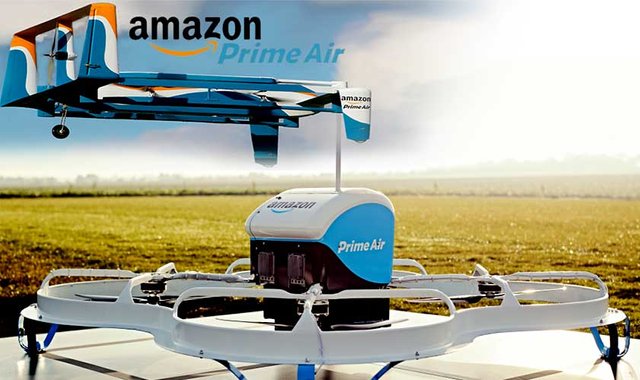 Source
As time went on, Amazon brought a change to the world of ecommerce by introducing Prime, the one day delivery services with other features. Amazon prime was introduced as amazon was tired of delivering goods to their customers through third party delivery services late and at such they created their own delivery system and soon they had a lot of delivery trucks, vans, and fleets of planes.
Everyone loved Amazon prime as it was a fast service and customers like speed but Amazon has brought yet again another service and that is the Amazon Prime Air which aims at delivering goods at a faster time of about 30 minutes to customers with the use of drones provided the package weighs a pounds or less.
The Federal Aviation Administration gave Amazon the right to use drones for delivery after 6 years when Amazon filed their first request to use drone for delivery purposes. Although Amazon has been doing a great with the drone delivery, a few other companies are also doing their best to deliver packages using drones as well, like UPS and Alphabet. Like we always expect, Amazons competitor Walmart has also started testing drones for delivery as they do not want to be left out of the picture or go obsolete.