HaggleX, from Nigeria for Africa and cyberspace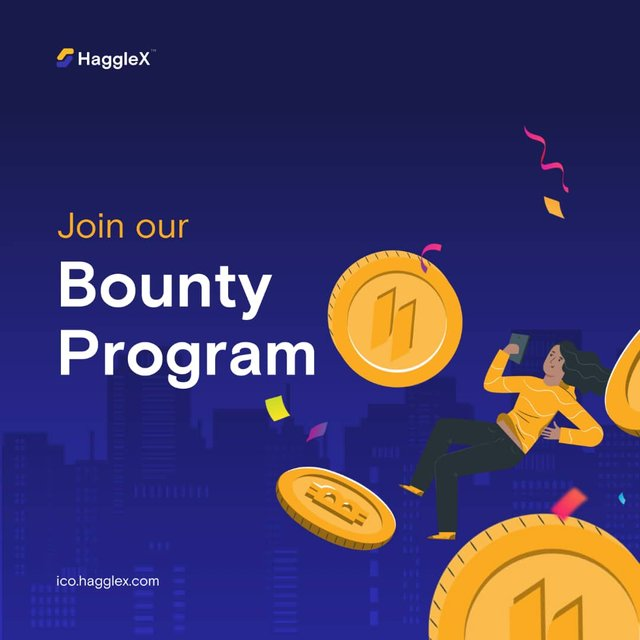 source
Hello dear friends!
The blockchain world is growing rapidly. Almost all aspects of life began to be touched with this technology. With the birth of blockchan technology, the public was introduced to the crypto trend. This becomes interesting when more and more people are starting to leave fiat money with various considerations. The shift of fiat money to crypto is starting to become clear. The development of cryptocurrency then changed the face of world finance globally. An economic revolution that everyone must inevitably have to do. Maybe not everyone is using it right now, but we believe crypto will become an epidemic that will invade all societies.
Ease of transactions with a high level of speed and confidence guarantees a money market that will make way for every transaction. The cost is of course cheaper because it does not involve third parties such as banking or others. All transactions are carried out peer to peer so only the related parties carry out the transactions.
People feel more comfortable using crypto with guaranteed security and trust. This opportunity is then exploited by entities wishing to make the transaction process simpler, faster, more reliable and cheaper by forming a cryptocurrency exchange company.
The birth of HaggleX
One of the new companies is HaggleX. HaggleX is a digital currency exchange headquartered in Lagos, Nigeria. The initiators of haggleX are the passionate young Nigerian generation. There is something that makes me proud when I know that one of the initiators is also a Steemian. He is
Samuel Joseph Daniel
. I'm trying to find the name of the account but I still can't find it, because when I opened an account on Twitter with the name
@samstickkz
, it was in a suspended state. Hopefully
@hagglex
can provide more complete information.
With a clear vision and mission as described in
HuggleX whitepaper
who want to make haggleX a leading cryptocurrency exchange company and serve in particular throughout Africa and all cryptospace.
if you want to create an account you do it easily. You
can visit and follow the steps here
HaggleX Bounty
The presence of haggleX certainly needs support from all parties. Of course, including friends on this blockchain. We can provide support either by buying tokens or even hunting for Hagg tokens that will be distributed to the people involved.
This is to bring to your notice that the HaggleX Bounty Programme is now live. It is designed to last for 15 weeks only starting from November 9th, 2020 till February 21st, 2021. Interestingly, the bounty pool is 5% of the total HAG tokens (50,000 HAG). Participate to get a share of the reward pool.
Furthermore, the bounty programme will cut across three (3) campaigns. In consequence, the reward pool will be allocated along all three (3) campaigns in the order below:
Social Media campaign: 45%
Blog/Media Campaign: 30%
Translation Campaign: 25%
To get more detailed information please read the following post
HAGGLEX BOUNTY GENERAL RULES AND CONDITIONS
By participating in this bounty campaign, it means you have agreed to all the rules governing the campaigns.
Team HaggleX has the right to change or modify rules.
The bounty programme may last for 15 weeks, ending on February 21st, 2021.
A participant is allowed to participate in more than one campaign
Any offensive post or inappropriate write-ups about HaggleX will lead to disqualification.
The wallet address submitted for the Campaign should be the same with the one used in HaggleX account registration.
Once participant's limit is being reached for a certain campaign, registration for that campaign will be closed.
All participants must have an account on HaggleX platform
Avoid using multiple accounts and your social media accounts should be above 6 months old.
Your profile should be set to open/public privacy to allow us to track your activities.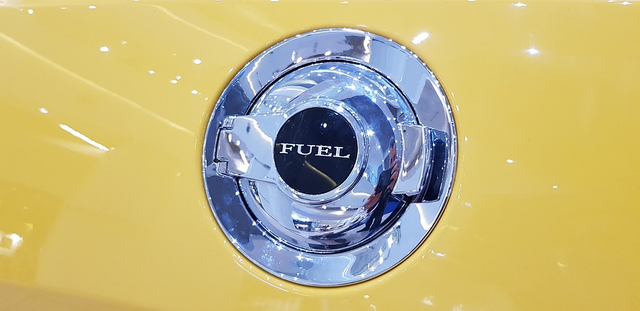 Invite Investor
As an entity, of course, HaggleX requires investors. If you are interested, you will be able to buy tokens that are available at a price of around 1 dollar.
However, there are suggestions for HaggleX so that investors are not only lured with interesting things. They certainly need confidence when investing in HaggleX. Don't let them feel "cheated" because the money they invest is only used by HaggleX to do promotions and when it's running then they don't get any profit. Or they even lose money because when they run the tokens they get are not of higher value or the materials drop to a price below the price when they bought them.
I will thank to @crypto.piotr who share many good hope with this community. Also thank you so much for @xpilar, @sultan-aceh, @stepenkendal who teach many thing in this blockchain.
Thus my writing this time, hopefully this is useful.

Thank you for reading my post. I hope you enjoy it.