My Support for #SPUD4STEEM With 58 Steem Power Up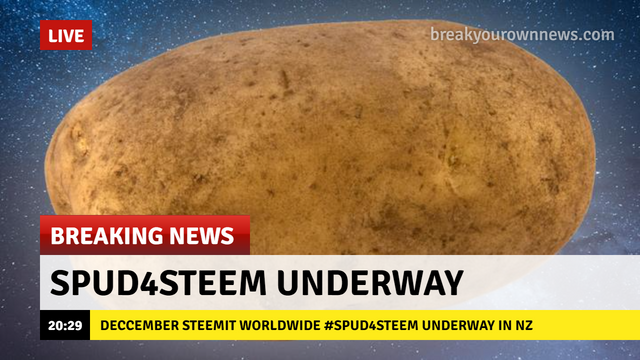 source
Hello lovely friends!
Today is December 1
The day we waited is come.
Yes, as a supporter of SPUD4STEEM I join it. I am not active for several times so I get a little Steem. Even most of my Steem come from my delegation for #Project-Hope which founder is @crypto.piotr and @project.hope and their solid team. To appreciate their dedication I also set 20% beneficiary for them with recipient is @ph-fund. At least it prove that community will support each other.
Now I want to show how to power us as I do we can understand how to power up step by step.

1. Open our wallet then we find our Steem which wil power up.then will appear as I screen shoot.

2. Look for the down arrow on the right side of STEEM. Click so that the screen will appear like my screen shoot.

3. Press the power up option so that the display appears on the screen like my screen shoot.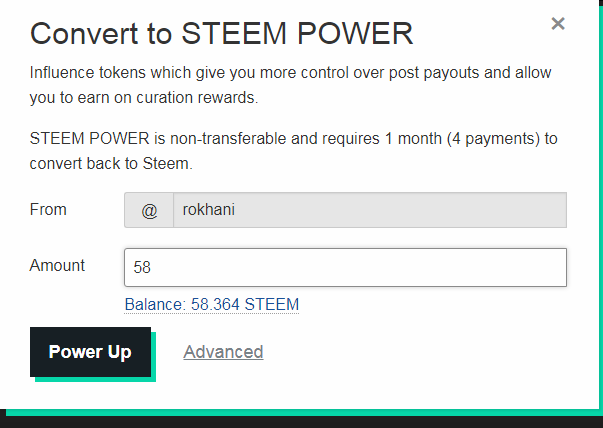 4. Fill in the number of STEEM that we will power up. I have 58 STEEM and I fill them in then push Power Up button so that will appear on the monitor as I screen shoot below..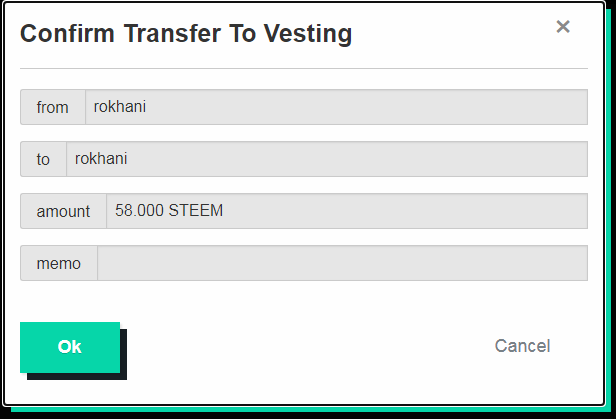 5.We need to confirm transfer to Vesting so i push OK button.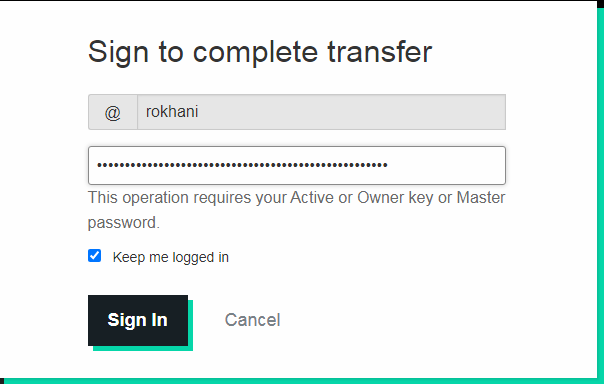 6. We need to sign for completing transfer. So I must fill master key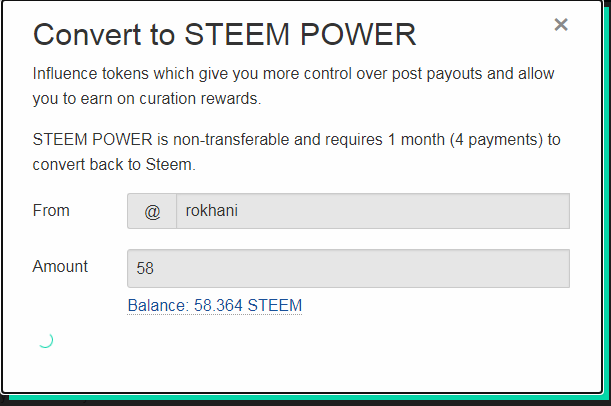 7.After I that I push sign in button and then the power up is complete.

8. We can check on wallet again then we can see my Steem is decreased and my Steem Power in added.


We can also check our transaction on www. steemd.com as i screen shoot below.

That all my writing about my power up to suport #spud4steem which held by @kiwiscanfly with all the sponsors such
@xpilar @steem.story @flektor @hingsten @bippe @kiwi-crypto @steem-supporter @steem-supporter
@stephenkendal @steemchiller @kiwiscanfly @randulakoralage @steemcurator01 @steemcurator02 @steemitblog
So...
Let's Support SPUD4STEEM with power up.
There is time for doing it.
warm regard from Indonesia.
@rokhani
Thank you for reading my post.I hope you enjoy it.