Steem: a job, business and investment producing Multiple Streams of Income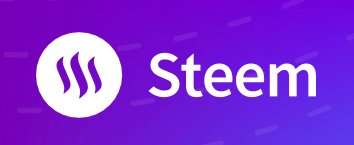 Income
We all need income to pay rent, buy food and basically pay our expenses.
Jobs, Businesses & Investments
We all earn income from jobs, businesses or investments to pay our expenses.
Alternative sources of income.
It is common for people to have one job, and it is common for people to take a second job to pay expenses.
Financial Education or Enlightenment opens your eyes to opening your own business or investing.
Traditionally, you open a business to increase your revenue, to pay your expenses. But this requires more time, and reduces potentially time spent enjoying your life.
A business is different from investing
Alternatively, you start investing, and you reduce your work, as your investments increase their earnings.
Investing is the ultimate way to replace job income, versus a business, because it frees up time to spend enjoying life.
As American billionaire Warren Buffet says, I believe unless you invest, you have to work every day, until you die.
Steem provides a Unique opportunity
This opportunity is a combination of Work/job, business and investment.
Job
We work when we create posts to earn author rewards, we work when we read posts and leave comments to earn additional author rewards, and we work when we upvote posts to earn curation rewards.
Business
We create a business by buying these tokens and powering it up, and growing our ability to reward others with earnings and create a network of people who reward us. It's a business where we produce posts and comments and we develop a customer base who buys our product: our posts and comments, and pay us for it.
Investment
We buy a token, which can appreciate or increase in price, which is a classic investment. But it also earns interest in the form of tokens paid from the reward pool to owners of Steem who power it up. So it is not just appreciating, it is a "performing asset" as in it performs by making us money.
Summary Statement
In this way we can see that Steem is a job, a business, and an investment, which provides multiple streams of income.
The End or a beginning?
@shortsegments