Steem, Tron, Just and Just Swap speculation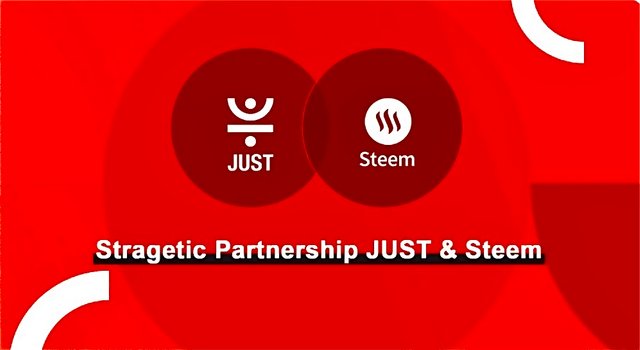 What does the future hold for Just-Steem Partnership
I have recently written about this partnership, so I wanted to write an important update. Recently I reviewed the Steemit Github repository, which is basically an open source storage site for the software code underlying Steemit and the Steem blockchain. I was happy and excited I came across several wallet entries indicating that we may soon be able to store the Tron Token in our wallet. It was also apparent that we may have a link to the Just credit facility and we may be able to send tokens there.
Speculation about the importance of these Wallet changes.
First, the Link of Steemit Wallet to Just Credit Debt Facility
Second, it looks like we will soon be able to buy Tron and store it in our Steem wallet.
If we have Tron and Steem in our wallets and our Steem wallets are linked to Just... we could transfer our Steem or Tron to Just. Just is a credit debt facility or bank like structure on Tron blockchain.
This means we could possibly buy or swap Steem for Tron. We can then create Tron ERC20 tokens called TRC20 and use them to create CDP or Token loans on Just. These are a form of locked up Tron which is used as collateral for loans.
[ It is also possible we could be allowed to create Steem ERC20 tokens. I don't know what they would be called but they could call them called STRC20 tokens a guess]
This means we could deposit these TRC20 tokens in the credit facility application Just, which is the cryptocurrency equivalent of a bank and then borrow against this "collateral" a form of loan called a CDP in DeFi terminology. These loans can borrow up to 50% of the value of the collateral, which in this case is the Tron or Steem tokens. The loans are usually paid in the stable coin for the application. For example USDT.
Once we receive these stable coins or USDT, we can sell them for USD or Euros on Just, or transfer them to an exchange and sell them.
This allows us to raise cash from our Steem or Tron without selling it. This great because we can spend that cash on our daily needs. This is also great because it reduces selling pressure on our Token, selling pressure reduces the price of the token, so reducing it usually causes it to rise in price.
Leveraged Diversification
This also great because we can also use that cash buy Bitcoin or Ethereum. You keep your Tron or Steem as an investment you think will appreciate, plus you borrow against it to buy another asset. Thus you have two or more appreciating assets. This is called Leveraged diversification.
Leveraged Compounding
Alternatively we can spend that cash to buy more Steem or Tron, up to 50 % more. Thus we have 100 Steem or Tron used as collateral for the loan. Then we use the loan to buy up to 50% more Steem or Tron, so we have 150 Steem or Tron. This increase in our number of owned Steem is a direct percentage of our existing Steem, so it's called compounding. We are using a loan on our existing capitol or Steem tokens, to buy addition units of capitol, and that's a form of leverage. So this is called leveraged compounding.
Safety and Possible additional investment vehicles
Safety
Since our Steem wallets may soon be linked to Just the application and Just is linked to the application Just Swap. We could transfer our Steem or Tron to Just and then then transfer those tokens to to Just Swap to swap for stable coins or USDT.
These linked transfers are safer then regular transfers when they are preprogrammed because you are automatically transferring from Steem wallet to a Just wallet using your name. So you don't have to copy and paste the 23 digit alphanumeric code for your Steem wallet in Just and then copy and paste your 23 digit code for your Steem wallet on Just Swap. Eliminating those steps means your less likely to use the wrong code and send your Steem to the wrong address losing it forever.
Investment Vehicles
Once we transfer our Steem or Tron to Just Swap we can trade it for other coins through Just Swaps Coin Swap feature. This allows us to invest in additional coins as investments. For Example we may be able to transfer Steem or Tron to Just Swap to swap them for other tokens including Bitcoin.
We can also deposit our liquid Steem or Tron in what are called Liquidity pools. Where Steem can be swapped for Tron or some other Token listed in Just Swap. We get paid interest for depositing our tokens in these pools.
Why we care?
DeFi is popular because regular savings accounts at banks are paying 0.5% to 1.25% interest per year. So people are investing in Bitcoin and investing in one of the many DeFi platforms on the Ethereum blockchain where the yields are 9-15% per year. Simple economics where people seek out higher yields.
The benefit to everyday Steemit users is more investors buying Steem and locking it up in these investment vehicles. Thus more buying pressure on the price, which drives it up, and less Steem in circulation, which drives up the price. So if you sell your Steem for everyday living essentials you can buy more.
Secondarily, you can invest your Steem in these vehicles to create a stream of income, an investment vehicle paying you so many Steem per month. So instead of selling your one hundred Steem you invest it for an income of 15 Steem per year. As you add to it each month your income grows. You could end the year with 1000 Steem earning your 150 Steem per year. Those numbers are not meant to impress you with their size, but to explain the concept.
Plus once again, the more people who earn Steem and invest it, the less Steem is sold on the market. This reduces selling pressure, which we know increased Steem being sold means a larger supply and tends to drive the price down. Investing Steem does the opposite, so everyone's Steem is worth more.
Final thoughts
This development will cause positive news in the cryptocurrency world. This should bring investors and since Steem and Tron are 0.25 cents USD versus 400$ USD for Ethereum the barrier to entry to the Steem-Tron DeFi economy is very low and should lead to many investors trying their hand at DeFi on Just. Additionally the graphic user interface for Just Swap is clean, simple and intuitive. A big plus when your learning something the first time around.
I have been monitoring Just Swap tweets from Justin Sun and he indicates transactions on Just Swap to date have broke the one billion number recently. This is in the first month of the project. This is incredible.
I think big things are coming for Steem and Tron. Stay informed and profit.