corona virus and the problem with the global institiutions
IMHO it seems that global, supra-regional, regional and local institutions are completely overwhelmed to handle the current corona virus outbreak.
Having this sensed more on a local level watching the actions or better non actions of our politicians I stumbled across the following Bloomberg article explaining the strange role of the WHO...
And I have to say I am absolutely horrified by the outcome and the non-action or stupid-action of those people we elected to take care of our loved ones and us.
It seems as if politicians are only expert in one field: to get elected and reelected.. everything else seem to be pure chance..
So at the start of this outbreak, politicians and health officials convinced us that they could contain the spread, no global pandemic would be imminent and the virus would be less dangerous than the flu and that western healtcare systems would be prepared for the challenge.
The current expert opinion is very very different:
1.) The virus seems to be 5 to 10 times more mortal than the flue
2.) The infectiousness is much higher than the flue
3.) There is no vaccine and no medicine and therefore also healthcare professionals are at risk to get infected
4.) All countries have different uncoordinated efforts to fight the virus leading to no effect at all
5.) The different countries seem to have a completely differing view about the risk of the virus spread vs. economic risk of subsequent contagion efforts .. hence no. 4
6.) There is a high risk that even western health care systems could be overwhelmed by an simultaneous outbreak at several hotspots
7.) No country has enough face masks, etc..
8.) Justified or not: There are already disruptions visible to the global economy by the restriction of global travel and trade
I fear that at the end we will have a second mutating and annually recurring disease that is even more dangerous than the flue and that our children and grandchildren will ask us how we could have been so stupid to let this all happen.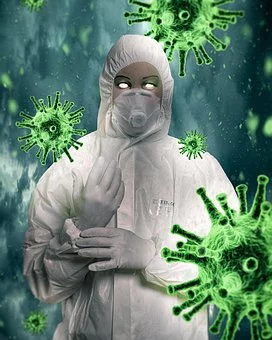 here is the article:
https://www.bloomberg.com/opinion/articles/2020-02-27/coronoavirus-why-the-who-won-t-call-covid-19-a-pandemic?srnd=premium-europe