Well Well Well! Engagement Is Far From Dead If You Look In The Right Places! Who Knew, Huh??? A Project With Much HOPE...
Putting aside the drama that has taken place within the community of late (If indeed one is able to).
There is an over-riding belief in what seems to be the vast majority of the users who are still taking time to write actual posts. It is that engagement has fled, never to return and we have reached a point from which it will never be the same again!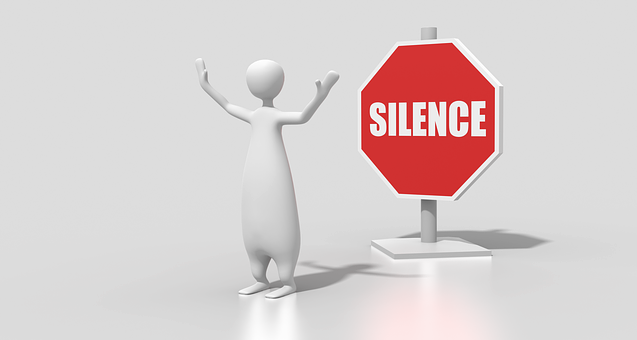 Source
Does that seem a tad pessimistic? Is it an actual representation of what the majority believe? Is it what YOU yourself believe?
Well I gotta be honest, the community does seem to have lost it's voice somewhat, so I gave some thought to what could be done about this and I have had many ideas which I will delve further into with posts that I have planned for the near-future. BUT, what could I do to disprove the theory that nobody, but nobody engages anymore?
Honestly I never believed the situation was quite that dire, after all I have a number of users whom I chat with often, usually friends I have made through discourse that takes place in the comment sections of the community, something I enjoy doing immensely. I have a certain amount of empathy for those that put a lot of themselves in to a piece of writing only to have it go unread, unrewarded and bereft of any feedback, praise or commentary.
I decide to explore the communities section.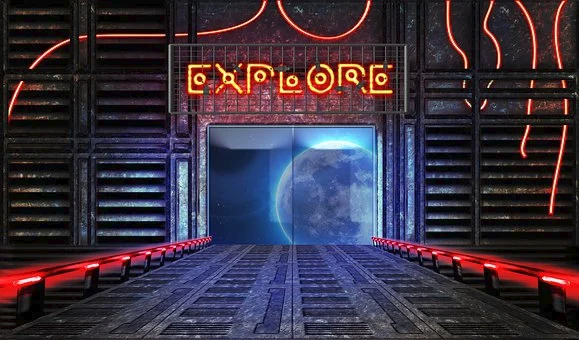 I must confess I have been meaning to do this for quite some time but alas due to several periods of ill health and life-stuff that dragged me away from the blockchain for quite some time I never quite managed to get around to it. My thought was that surely within the realm of sub-communities there must still be some engagement, even if only a little, right?
What I found stunned me to my very core.
Yup I know that sounds a little ((or a LOT)) extreme but read on and you may understand why...
I looked through the subscriptions I had added when communities were brand new for a community that appeared to be in alignment with my beliefs and values, I settled on the @project.hope community as it felt like somewhere I would enjoy hanging out and a place I would find posts that piqued my interest. This is the foundation of engagement and the very lifeblood of our community in my estimation.
I read about the core values of the community and the header on their community page had me immediately.


DISCOVER THE COMMUNITY HERE THROUGH THIS MAGIC GREEN LINKY THING!!!
Firstly - Like most people I just love all that the word 'HOPE' encapsulates, but some of the sub-categories that the community is focussed on, definitely spoke to me, mainly economy, business, marketing and psychology... Oh YES! Definitely psychology! I am familiar with the writing and ethos of @crypto.piotr and this community seemed like the right one to try my idea.
I had already written a post on strategies for cultivating a strong mindset for success and belief, project hope seemed to be in alignment with that and so I decided to tag it and hope to gain a little engagement-attention from the PH community... If the conversation won't come to us then surely we must go to the conversation instead of just complaining that nobody engages anymore.
My post was sitting at 0.46 cents pretty typical for one of my posts despite the fact it took hours to write and comprised between 2 and 3 thousand words. this was fine, I only ever write things that I am passionate about and never focus on the financial rewards. I will always be a small account I believe and there is far more to life than money, right? What I really wanted was to find people who would respond to my post and hopefully share their own thoughts on it and maybe expand our combined knowledge on the concepts I had written about. What I did not bank on was this...

YUP! I did just use the worlds tiniest image!!!
Now obviously the comment count includes my responses to all of the fabulous thoughts the community members took the time to share with me but even so, it is engagement the level of which I have not seen in a long, long, looooong time, but these were not 1 or 2 sentence comments but of an amazingly high quality, mostly elaborating on the strategies I had written about and suggesting other ideas that could be incorporated in to the theories I had shared.
I had received literally thousands of words of feedback! This is almost unprecedented in my experience and made the effort of writing such a long post whilst expecting little reward so much more than worthwhile!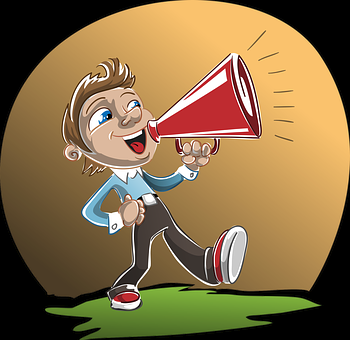 As I said earlier, the trick to really avoid disappointment is to write posts that are important to you, this way you will enjoy the process whatever happens but maybe we've learned something here today... Joining a community that is in tune with your interests, thoughts and ideas may be a fabulous way to garner feedback and engagement from like-minded people and maybe you may even meet a number of friends you've not met yet.
Obviously if the @project.hope community sounds like one you would enjoy, then come join us, I have only been an active member for one week but I have been welcomed with open arms and incredibly warmly too. If not go seek out a community that matches who you are. I believe this is a fabulous strategy for promoting and finding engagement at a time when it may seem a little thin on the ground.
If we are to remain active in the wider blockchain community I believe we have a duty to create, foster and promote engagement ourselves and hopefully receive it in return... Seriously I believe it the only way we will ever prosper!
Take great care of you and yours friend, best wishes from me and mine and always remember that...
Together we are just better!