India sets goal to achieve more than 450 GW renewable energy by 2030 : MNRE
The Department of New and New Energy (MNRE) said India is committed to achieving 450 GW renewable energy by 2030. Earlier this month, MNRE in partnership with FICCI, organized a series of events, from October 6. -8 during the Climate Week with Biodiversity at Expo 2020 Dubai.
Events covered themes such as 'India's Renewable Energy Success and Commitment Commitment; Growing Areas and Opportunities for Renewable Energy in India. These events are sponsored by Solar Energy Corporation of India (SECI) and Indians Renewable Energy Development Agency (IREDA).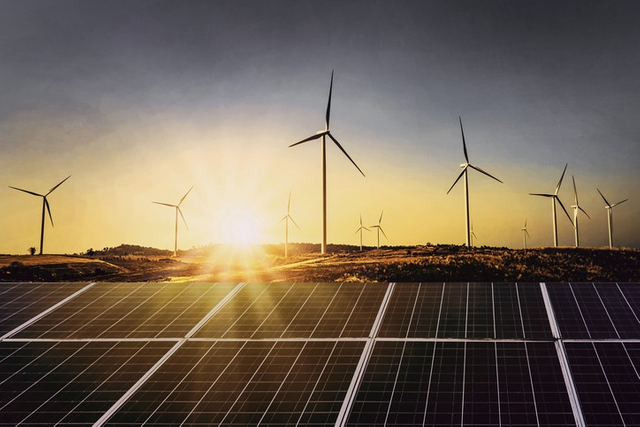 The event entitled 'One Sun One World One Grid (OSOWOG)' is also organized by the International Solar Alliance which promotes cross-border communication to use solar energy without interruption.
Speaking at the MNRE-FICCI - SECI event, RK Singh, Minister of Energy, New Energy and Renewable Energy, stressed that the world is on the verge of change, and urgent measures are needed to curb climate change.
He emphasized that the transition to power was a step in the right direction. He said India was already ahead of our "national donation promises (NDCs)" and added, "39 percent of our invested energy comes from non-fossil sources.
By 2022 we will have reached our target of 40 percent". "India will be able to achieve 450 GW renewable energy by 2030," the MNRE statement said.
Highlighting the transfer is a challenge and making it work, the minister said, "We are introducing Green Corridor Phase 2 and we are often expanding the transfer to set up renewable energy sources in areas where radiation is high, even if wind speeds are high."
Singh also said that power outages are another challenge worldwide to emphasize that battery storage per unit is now high and needs to be reduced.
Looking forward to your responses : )
Regards,
@teky