Working from home- The opportunity that corona virus created for us
The beauty of life is that when any thing happens, it shall always pave way for more opportunities to be created. Whether the thing that happened is a challenging factor to humanity or not, bear it in your mind that it will surely birth opportunities for some people to get wealthy and also take wealth from some person. Whatsoever thing that happens along the line, knows that it is for a certain reason.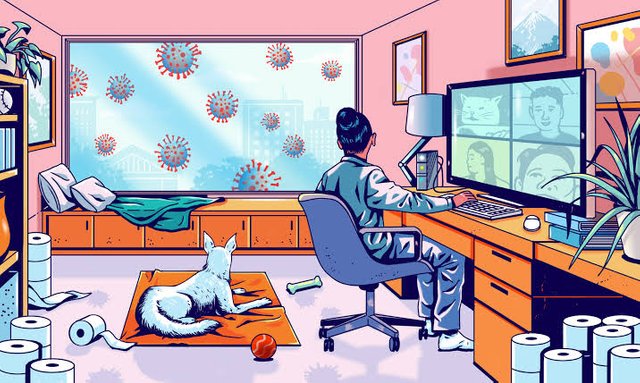 Ever since we got hit by this pandemic called Corona virus, we have seen humans trying to adapt to different changes by applying all possible measures. Some of the first thing that we practiced is to maintain social distancing and also stay indoor. Since we started staying indoor, we all got tired at some certain point in time and decided to make use of the indoor life. That is where the remote work came in place. That work we usually go every morning or everyday thinking that out attention is being neeeded to get it running is still running despite our absence. This is made possible because we human studie the changes that affects the world and then apply a measure that will run it for us.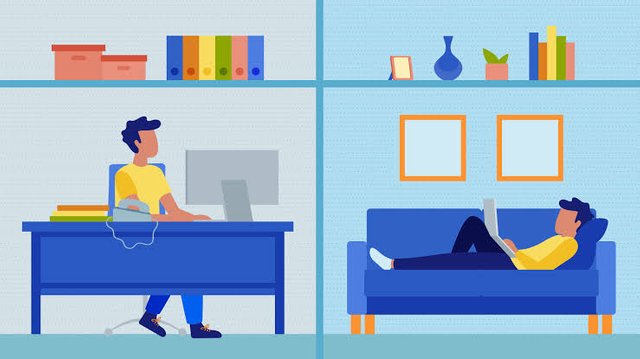 We all can see that since this corona virus pandemic is in place, humans have looked for a possible way to get things working out for them. We see how countries economy were affected but still yet, humans keep evoving. Just recently, I called three (3) of my friends and I asked them how they have been coping despite the pandemic that affected the world. Their various replied motivated me.
An encounter with Mr Sauce
As a very close friend to me, I asked him how he has been surviving despite the pandemic issue. He went ahead to letting me know that he make use of the opportunity very well. He has to first of all think of how to adapt to the current issue at hand. After that, he thinks of something he can do that will fetch him some money, then he goes into blogging. While thos he was working with before the pandemic were all lamenting of hardship, he was busy catching cruise. He told me that he is not ready to go back to his former work again, he said he is now making good pay from this business and so, he is ready to give the business more attention so as to earn more. You see how Mr Sauce made use of this pandemic? He turn hardship into wealth.
An encounter with Mrs Jane
Mrs Jane was so happy talking to me. She said things has really changed since she accepted the pandemic and making use of it. He said two (2) months into the pandemic, he saw hell as things were very hard with her and her children. She quickly ran into cryptocurrency trading with the little money she was saving. With determination and focus, she became a pro in trading. She said after taking that decisions to become a cryptocurrency trader, her life has change from worse to best. She is now enjoying life while others are complaining.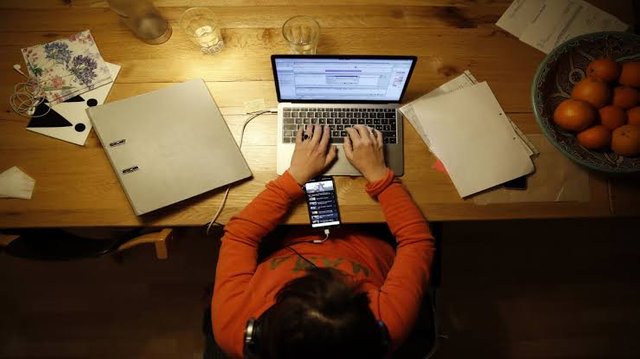 An encounter with Mrs Esther
Mrs Esther is a civil servant who works to earn just a little pay. While working she also spare some time to do some online engagement. She is that type of lady that knows how to write very well. She is very inquisitive and brilliant. Immediately the corona virus set in place, she got affected. She never let this weigh her down, she took the opportunity that presented itself. She went straight into blogging. With the knowledgeable she is, the first four (4) months looks intense as she struggled to keep up. She said she didn't allow this to weigh her down, she keep pushing with her blogging career not until favour fall on her. She met with a friend who employed her into his online project business as a content writer. She is being paid a salary worth over $800. She was really happy when she started seeing her pay. She knows ordinarily with the civil servant work, she won't be able to earn that in 6 months. And funny enough, if not for the virus, she needs to go to her working place day in day out inother to get paid. But the remote work sort that for her, she is now working at home and receiving good pay and at same time receiving good rest. She said she is not ready to go back to her former work.
You can see that their different stories are motivational. If you knows what you are doing, you will make use of this pandemic outbreak properly. We know they are challenges all over the world. That doesn't merit it for you to seat down and be fed, rise up and make use of this pandemic properly.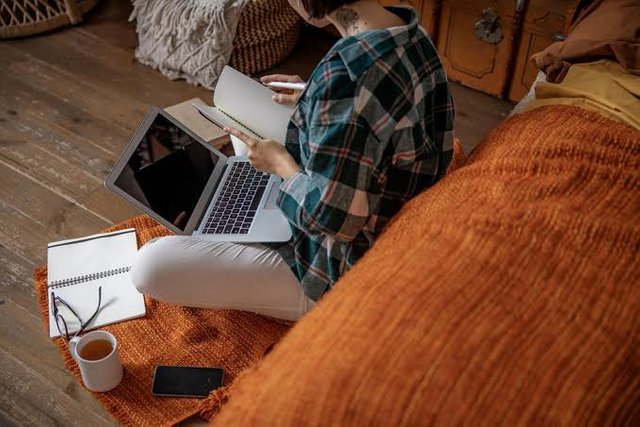 If you love my post, feel free to comment and also support me, it will help to get me motivated.
Please don't forget to support the Project hope community

Special Thanks to the @crypto.piotr (Founder) and the entire team for keeping the engagement high.