Elon Musk does it again and Bitcoin falls...
Source
What's up trader friends? Today the Bitcoin has taken an unexpected turn for everyone and has fallen sharply below $50K, all this is due to a fundamental news, an announcement that has given the billionaire Elon Musk through his Twitter.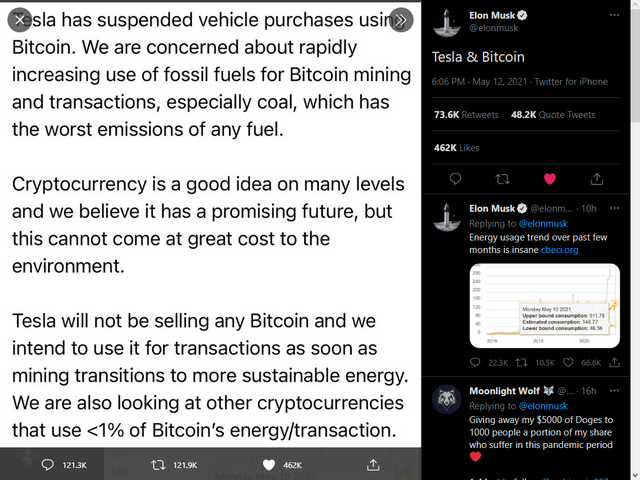 Source
The reality is that Elon Musk is quite right. Bitcoin spends a lot of energy in mining. Personally I think there are many other cryptos with better technology and much less energy consumption than Bitcoin today, but anyway, I am not here to talk about that colleagues, I am here to analyze Bitcoin technically to propose possible scenarios that could be coming. I think we all want to know how far BTC could fall before continuing its bull cycle.
4-hour candles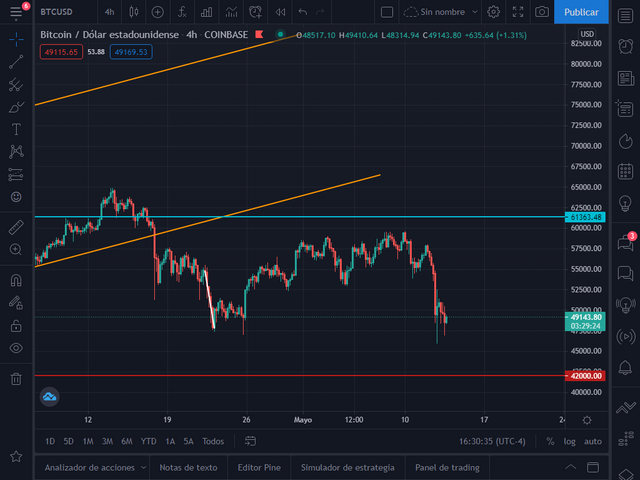 First of all, we note that the fall of BTC was stopped by a support in the area of 48 - 50K$. This support was tested last April 23 also from the drop from the all-time high of $64,800. This is quite strong daily support, but the next move of BTC will depend on market sentiment.
From weeks ago when I saw BTC fall from the all-time high, I personally expected it to correct beyond this support because it really needs to. Anyone who knows how markets work, knows that corrections are very necessary and healthy.
Now, if the bearish sentiment continues, we could see a break of this daily support. The next target for the correction would be at $42K, which is a very important support area since there was a very strong bullish rejection there last January 8th.
1-day candles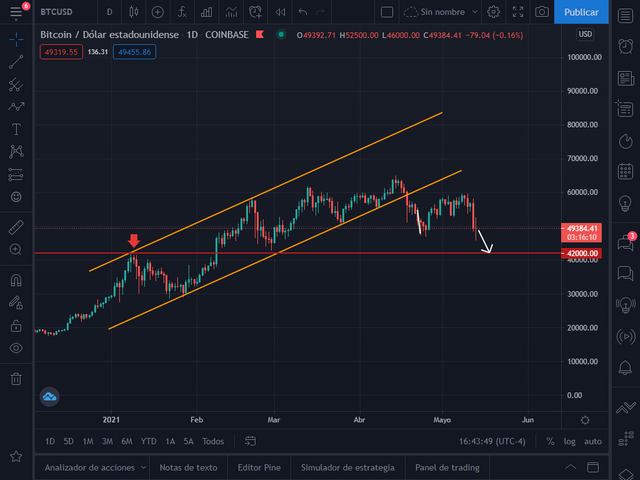 Furthermore, this zone constitutes the .50 Fibonacci of the entire upside since the move that resulted in the breakout of the all-time high of $20K. This further confirms that this support is a major correction point and will be difficult to break.
1-day candles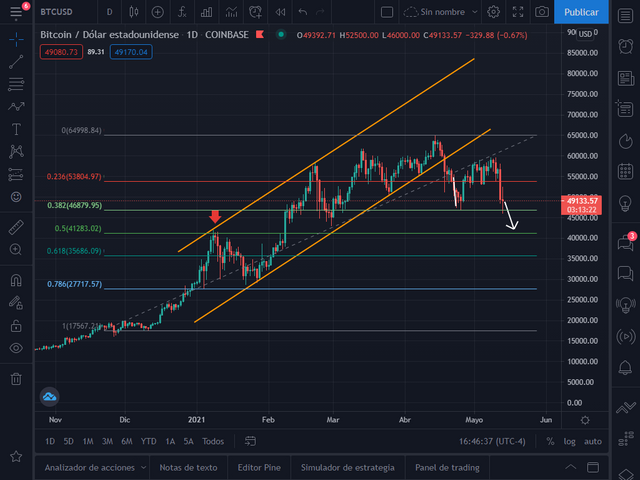 I think we should be patient and let BTC make its corresponding move. I know that most probably due to the fall of BTC most of the alts are in the red, but this is part of the world of trading and cryptocurrencies. Many people get worried and panic, my advice is to stay calm and wait because this is just part of the bullish cycle.
I hope this information is helpful to you fellow traders. Best of odds to you 💪📈.
Disclaimer
The information given in this article is only my analysis and personal opinion. Be sure to do your own analysis and research. Trading cryptocurrencies, forex, commodities, etc, is risky.