Dogecoin to feature on SNL with Elon Musk
Elon Musk will be hosting the upcoming SNL ( Saturday night Live ) with Miley Cyrus.
Now as we all know that Elon Musk has been indulge with Dogecoin in the past as well.
We have known him for single handedly manipulating the price of Doge coin with just his tweets.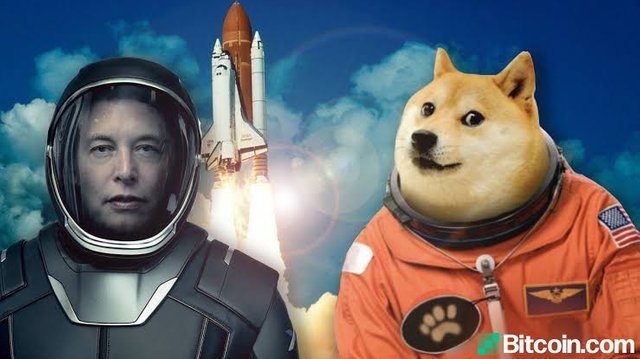 Earlier i believed that he is just playing around with doge coin tweeting random tweets but now i think Elon Musk is really find this currency intresting , be it in any sense.
Now when Elon Musk tweeted about him coming on SNL , he asked about what should he be choosing for the show to speak.
Soon after his tweet his followers asked him to add dogecoin in the show to which Elon Musk has confirmed that there will be a comedy skit on Doge on 8th may.
By the if you are following Elon Musk you should be knowing that he was about to feature doge already on the show.
A tweet on 28th april if i am not Wrong came from Elon Musk , " The Dogefather . SNL May 8".
I think this confirmed then and there only that he planned to feature doge coin for the SNL before anyone asked him to do so.
It will be really a great thing for doge coin according to me because the SNL has a decent amount of viewership for it shows.
Plus Elon musk and Miley Cyrus tiger together has around 100 million followers , so doge is about to get the biggest exposure of lifetime i guess.
What do you think about this , will it pump Doge coin or will it all go in vain ?
Do comment your views as i would love to know them.
Thank You.