Is it safe to invest in Matic / Polygon in current situation....?
Matic is one of the few projects that have been quite successful in last one year.
Matic uses PoS and creates checkpoints that are being pushed to Ethereum mainchain. Apart from this there is also a side chain i.e matic chain.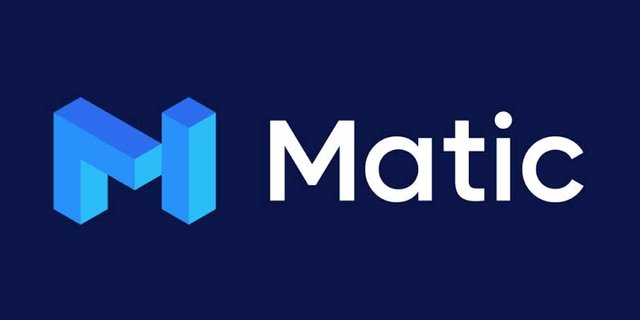 So on paper Matic network is able to generate two blocks at a time. Matic uses Plasma framework to overcome issues seen in only Ethereum Network.
Now let's talk about the price of Matic or what we now call polygon.
The current price of Matic is around $0.8 and that is almost thrice the price in last three days.
If we talk about last one year then you will be amazed to know that it is up by 133% in last week , up by 140% in last month and approx 5000% up in last one year.
Below is the current Chart of Matic price taken from Binance Exchange.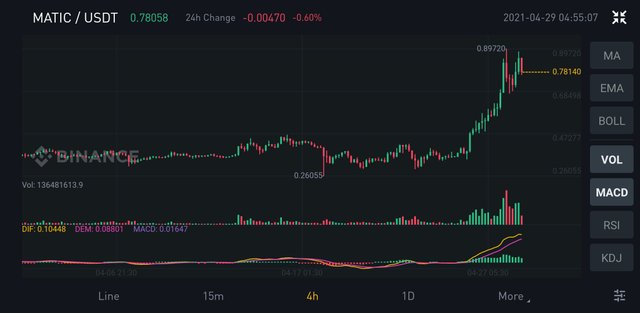 This might thrive you to put your money in the project in hope of earning some good Profits but here is my opinion on whether you should do this or not.
There are reasons why it is really highly risky to put your money in the coin. If you are a old investor i would say that hodl because you might already be in great Profit.
But to put money at this point means you enter the project at its all time high and just as i shared above how it has performed in last one year, we have reason not to put money in it.
If the price stables at some point then that will be the time when you can invest but for now we only have seen two day performance and based on that you shouldn't invest and take risk.
Again that's my opinion and i can't stop anyone from doing anything , so do you own analysis and think about what you should really do.
Happy Trading Everyone.