The importance of clear goals.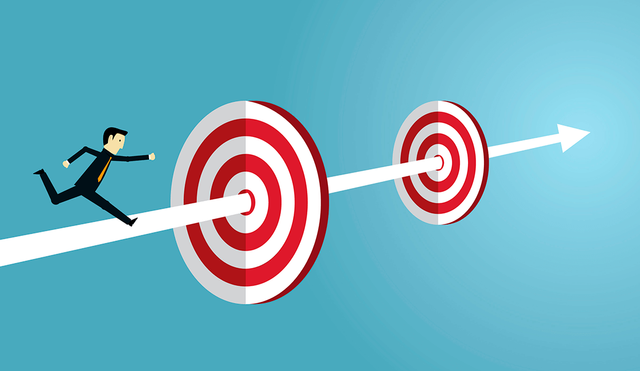 greetings to the project hope community, i hope you like my article.
do you recognize the importance of having clear goals?
One of the most important things in achieving clear goals in life is to take the time to develop a path that leads to daily actions. If you want to achieve goals that will positively impact your life, you should know that for most people this is one of the most neglected areas, here is a quick list to consider when setting goals.
1- The mind can only focus on one goal at a time:
This means that you must choose a goal that is transformative and changes your life, goals that are useless only take energy away from the mind, and so when things are not going well the motivation to stay focused will be scarce.
2- if there is no defined time for its achievement, it is an illusion:
Setting a date for the fulfillment of your goals is not a whim, it is a kind of commitment you make and in which you commit to a task with a deadline, dates are an indication of commitment to something that you believe is of value and great importance in your life.
3- the goal has to be written:
there is a magic in writing down goals on paper, which you can then divide into smaller objectives, when you take the time to write down your goals you can go back and read the goals again and again now if you just put them in your head and let memory do the work of remembering the goal your memory will be confused due to the amount of information you receive each day "it is better to have a small pencil than a big memory".
4 - knowing but not doing:
many of the people who will read this article will not give importance to these simple steps and will say things like "I already knew that" and it is true, for sure you know it, but to know and not to do anything for your goal is a path towards failure. A well-known motivator said "don't let information lead you to wisdom, let information lead you to action", that is also my recommendation.
These are my thoughts and if you have any input I would like to read it in the comments
written by: @trabajosdelsiglo