Sending tokens to Vitalik isn't the same as burning them - I totally enjoyed this Vitalik Buterin move!!
This last week has been quite awesome in the cryptoworld. It started with Elon Musk on Saturday Night Live last weekend in which he called Dogecoin a hustle, which led to a quick "collapse" for the coin, taking it from somewhere between $0,65 to $0,45 at its lowest. Since then, the coin has gotten some more speed, and it was quite close to touching $0,6 again earlier today.
But, then a different coin got all the attention. It wasn't Dogecoin, it wasn't Ethereum (even though it crossed $4000 for the first time in history), and it wasn't Bitcoin... it was $SHIB. Not only was it listen on Binance, but something else happened that I consider being very interesting!
The SHIB story, and how Vitalik kind of messed it all up!
SHIB is a coin that is kind of having fun with Dogecoin. In other words, it is actually a fun coin with no actual use case.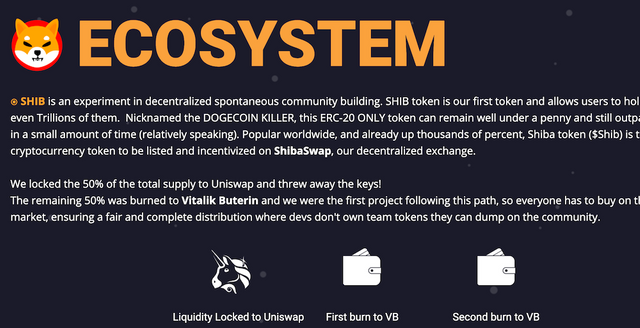 (Picture from the SHIB website, but I actually just borrowed it from here.
Now, take a look at what they are writing about the tokens...
They added 50% into liquidity pools on Uniswap (and three away the keys)!
They send 50% to Vitalik Buterin and considered the tokens to be burnt in that way!
As a result, they had no more tokens left for themselves, meaning that they have nothing to dump on the community. That is kind of cool and sounds nice, doesn't it. There is only a little problem with the story...
If the team doesn't dump the tokens, Vitalik Buterin will...
If you didn't know, Vitalik Buterin is the mastermind behind Ethereum and he wrote the whitepaper for the token at an age of 19. He is definitely a nerd with an incredible brain, but he is also doing a lot for other people.
So, what happened with the SHIB tokens that Vitalik received (he supposedly received around 50 billion tokens)?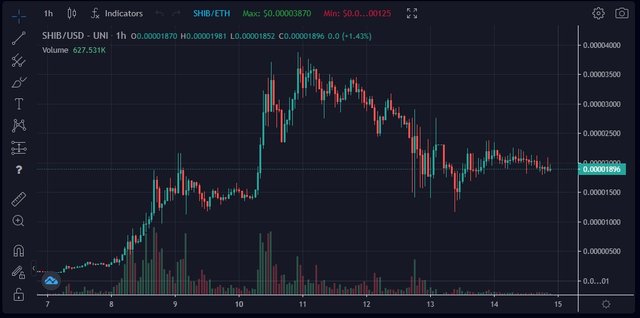 As you can see, the SHIB token had some wonderful and green days. But, then Vitalik Buterin suddenly did something nobody expected him to do. He dumped the tokens (swapped them to Ethereum) and then he sent them to charity!
Now, that is what I would call a surprising thing to do, but at the same time, a VERY cool thing to do! And to be honest, he might have given SHIB a big hand as well at the same time.
Why did Vitalik help SHIB with his action?
When organizations, companies, and other projects do airdrops, one of their goals is to spread the tokens to as many people as possible. As Vitalik dumped so many coins on the market, it suddenly opened up and gave a cheaper and better chance for many people to actually buy this coin. It might not have much value, but is kind of the fun of it all... that you can own several million tokens without paying a lot.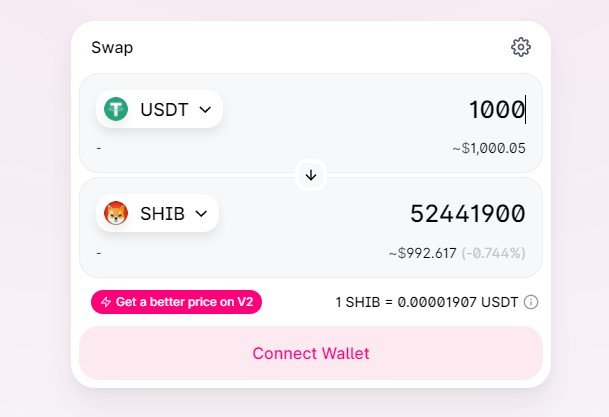 Do you want to be a SHIB millionaire?
Now, this is actually quite fun. I just checked it out, and if I would spend $1000 right now buying SHIB tokens on Uniswap, then I would end up receiving more than 50,000,000 SHIB tokens. That is just cool and crazy at the same time. In other words, for $20, you can buy 1,000,000 SHIB tokens. It sounds cool to be a millionaire, doesn't it?
The only problem is... I don't like shitcoins!

This is an original article written by me for Project Hope!