What would happen to your crypto if you died tomorrow?
I feel really sorry for asking this question, and I don't really like to think about it. But, my wife is often asking me this (and many other questions) and I believe it is one that we should all think about.


Source: Pixabay
In the "natural" banking system, the money in my bank account would be divided between wife and kids, unless I have ask for something else to happen in a will. But, with the crypto money you have, there is no real system. If you keep your money in an exchange, it might be that family members can claim those back after your death, but it isn't an easy road to walk. And one important thing for this to work is that they actually need to know about your values and where they can be found.
Private keys, 2FA, Trezor, Ledger, and who knows what...
Unless you have family members with clear knowledge on the topic, few people will understand anything if you say private keys, 2FA, Trezor, Ledger, and in fact, they have really no understood about Bitcoin, Ethereum, Steem, Hive, Litecoin, and all the other currencies.
And that is when the problem comes up. The people around you might know that you are dealing with cryptocurrencies. But, they haven't got a clue how and where to look if something should happen to you. As a result, your values will most likely die together with you and end up on the eternal list of cryptos that cannot be reached or used by anyone. I remember a Big Bang Theory episode that dealt with Bitcoin, and they were so happy that they mined some Bitcoin in the start. But, they then saved the wallet keys on a pendrive (Sheldon did). But, when Leonard lost the pendrive, Stuart discovered it, formatted it, and sold it in his comic books store. The end... no way to get those Bitcoins back.
And that is why I will ask you once again... what will happen to your digital money, to your cryptos, if something should happen to you? If you fight a disease, you will have time to fix things, set things in order, and explain... but if something suddenly should happen, what will happen then?
Recently, I have had two people that I knew (not personally), but still I had knowledge of them and have met both of them, who died in tragic sudden accidents. One died in an accident in a river, while the other had a heart failure, went into coma, and he never woke up. As a result, neither of the persons had any chance to instruct their loved ones about their crypto belongings.
This has served as a little wake up call to me, and I know want to share this with you as well. It is important, at least if you want your investments and earnings to stay alive even when you are dead.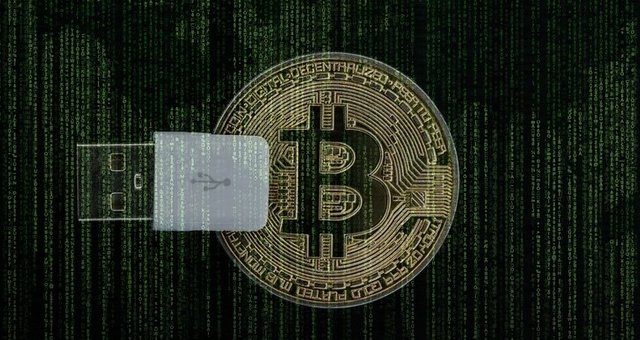 Source
Have you thoughts about this before?
I have had this on my mind for a while, but I really need to take some steps for this to be something that we are all prepared for.
What about you? Do you have someone who could access your belonging, and even know where you have crypto stored if something should happen to you? What is your plan? Or is your plan to stay alive for a long time, so you don't really care about this?
I would love to hear from you!

This is an original article written by me for Project Hope!