Knowing What To Write: Overcoming Writers Block
I will be giving out some tips which mainly is about writing. Someone once contact and ask for help, he said writing seems so hard especially knowing what to write about, I laughed because I know getting a topic to write about is somehow hard but putting down those ideas down after getting the topic is more harder, we all can bear witness to this. We all see writing as a difficult things to do especially if you are not use to it but consistent practice will help you out. I still remember those that I always find it hard to write but after lot of practice, it is a little easy to do but getting topics to write about is somehow still a problem.
The fear of writing which is also know as writer block is one thing you should deal with, most do wonder about thinks like, what they should write about, how to make their content look professional, how to drive in audience, all you need is to get this tips and follow it.
List Out The Problems Your Readers Are Struggling With
First thing first, you need to know what your readers are struggling with and list them out. Most readers don't just read content, most are looking for solutions to what is bothering them, this list will serve as a stepping stone for you, it will be a source to your write-up. Make sure you note down questions your customers or audience as you, then create content with it which will serve as solutions then you can add other similar topics that will be of help to them.
Make An Outline
Making an outline after deciding on what you want to write about always help a lot, after getting a topic, you don't start writing immediately, you can make a rough outline that can serve as a guidelines because along the way new ideas will keep flowing in and some ideas will keep disappearing. Have you ever been in a situation where you ideas suddenly disappear after writing down few points? An outline will always help you out in this situation so as to remember what you want to write about.
One good thing I also do is that, I turned my write-up into a conversation, I always imagine having my readers in front of me when writing. I already know what they want and my write up is the solution. I don't force words out, I put them down as they flow in. One mistake writers always make is that, they always edit their write-up as they put them down and not after, this is bad as it will serve as hindrance to the flow that is coming in, you can write them down first using a word processor, then relax and edit after writing, this always help you see your typos and things you need to make corrections to.
And finally, Get To Work, don't procrastinate, you will write it later and at the end of the day, you wont write it again. Procrastination always boost fear of writing. Overcome it today and get to work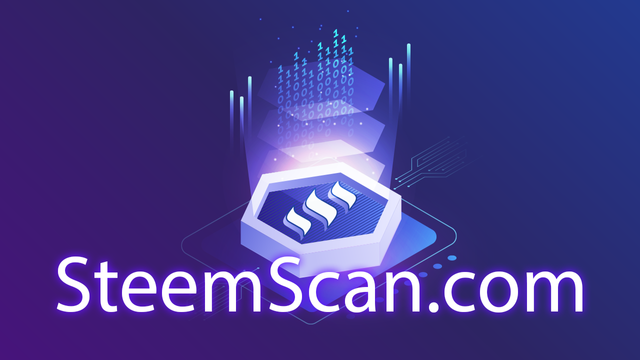 Visit our partner
www.steemscan.com/convert
if you're looking for easy and fast way of converting STEEM to other major cryptocurrencies.