Maximizing Crypto.com Bonus and Rewards
Since the emerging Crypto Exchange Crypto.com is following a very aggressive user aquisition strategy, it's offering several tempting bonus and rewards to acquire and maintain new customers. These rewards are really difficult to resist!
But at the same time, users ain't aware of all its promotional schemes and for some it becomes difficult to choose the best available option for them. So I'm trying to highlight some of the best available reward options here.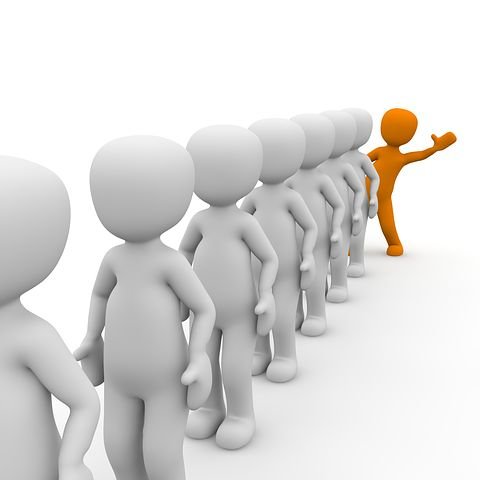 With a generic and a top level domain name extension Crypto.com is very easy to remember. But Crypto.com has various products with a single website:
Crypto Exchange (crypto.com/exchange)
Crypto.com Mobile app for Android & iOS.
Crypto.com Non-custodian Mobile Wallet (where you hold your keys to your crypto).
Crypto based Visa debit cards (formerly branded as Monaco Visa Cards)
Crypto Credit (to take instant loans in stable coins against your crypto holdngs)
Crypto Pay enables merchants to accept online cryptocurrencies payments in fiat for selling their merchandize.
Crypto.com Private offers services like OTC blocktrades, inhereitance service, research reports etc.
Upto $50 Bonus for signing up for their Crypto Exchange
Yesterday Crypto.com announced sign-up bonus for upto $50 worth CRO. But this isn't free and require some investment. Here's how to get it:
Sign up to Crypto.com Exchange using my referral link

Complete your KYC verification

Stake at least 5000 CRO to instantly get back $50 worth CRO in your spot Exchange wallet.

If you don't want to stake as much as 5000 CRO (1 CRO is worth $0.17 at the time of writing), you can stake anything from 1000 to 4000 CRO and get back $10 worth CRO.

If you stake 5000 or more CRO, you also earn 20% p.a. interest on a daily basis.

In case you want to stake more than 10,000 CRO, get in touch with me to get additional rewards :)

Please note:
(i) All staking must be done in one transacrtion and should be your first staking transaction.
(ii) All staking will lock your CRO for 6 months
$50 Reward for reserving a Crypto.com Visa Debit Card
In addition to staking CRO in Crypto.com Exchange, you can also get a reward of $50 worth CRO by staking at least 1000 CRO to apply for one of their Visa Debit Cards.
Use my referral link to download the app or inser my referral code (s64yhbafmz) in your app withing 5 days of completing KYC.
(Note: Referral links for both Crypto.com Exchange and Crypto.com Cards are different)

Complet KYC verification

Go to Cards section and stake the required CRO for your choice of card.
[Please note staking will lock your CRO for 6 months. However the reward you receive will be liquid]
2% bonus on depositing your crypto in crypto.com Exchange
New users for Crypto.com Exchange earn 2% bonus on their crypto deposit with Crypto.com Exchange. This is applicable only for first 30 days of your signup and total bonus will not exceed a maximum of 5,000 CRO. Check details
here
.
Earn upto 18%p.a. through Crypto Earn program
You can also stake various cryptocurrencies for variable commitment period as 1 month, 3 month or even flexible terms and can earn simple interest paid every week.
The maximum interest rate at present is 18%p.a. for staking a minimum of 5000 CRO for 3 months.
The Syndicate discount deals
Crypto.com's famous The Syndicate programme regularly offers popular cryptocurrencies for as much as 50% discount. They make a huge fund allocation for this scheme. E.g. they have assigned a $2 million fund for selling Bitcoin at 50% discount on coming 8th September.
You can purchase more coins through these sales if you have staked higher amount of CRO at crypto com Exchange.
You also get other benefits like trading fee discounts, higher interest rates in Crypto Earn program, etc. BTW, new users enjoy 0 trading fee for first 90 days. 3.5% fee for buying crypto with your card is also waived off currently.
Fir HODLers and systemic investors, they have a Recurring Buy scheme for automated purchase of a cryptocurrency at regular intervals with your credit card, crypto or fiat in wallet. Here also, you get more buying limit with your credit card if you stake more CRO.
Thus Crypto.com offers various types of rewards, bonus and offers to expand its user-base and volume. CRO use case is also very well integrated into its entire ecosystem. This is why this Exchange and its coin CRO is consistently doing very well.
Here's the best deal to start with
Going through all these, I personally feel that it's best to start with applying for their Visa Card by staking CRO in mobile app. You need only 1000 CRO for staking to avail $50 worth of CRO.
CRO is little less than 17 cent at the moment. So it's $50 instant gain on an investment of $170.
If you still think it's not a great deal, I'd like to throw in a gift of 100 CRO (i.e. $17) in addition to $50 you get if you use my referral link or code. So this will make it $67 reward on your $170 investment. And I believe, your CRO should appreciate a good deal in next 6 months time after which you can unstake it and can also enjoy its Visa Debit Card.
Summary:
Use my referral links :)
For Crypto.com Mobile App:
https://platinum.crypto.com/r/s64yhbafmz

For Crypto.com Exchange:
https://auth.crypto.com/exchange/signup?ref=s64yhbafmz
Please note my referral code is same for both i.e.
s64yhbafmz
Thanks!