COMPETITION! SCORE HITS IN DELEGATION AND WIN WITH STEEM BASEBALL/ CONCURSO! ANOTA HITS EN DELEGACIÓN Y GANA CON STEEM BASEBALL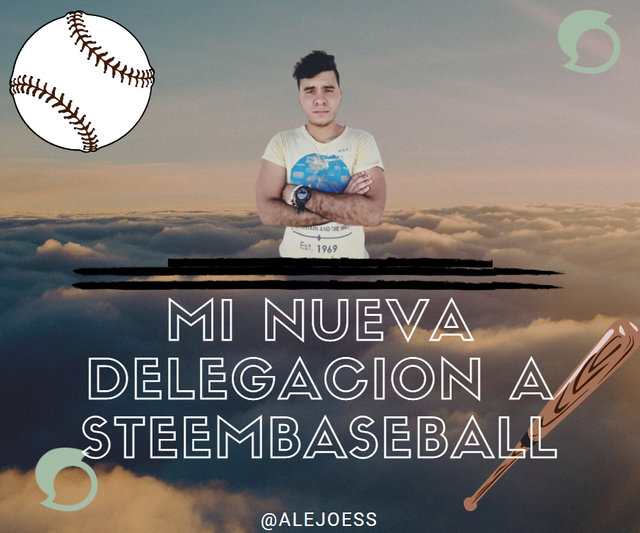 Hecho en Canvas



¿Saben?

@steembaseball

, es ese refugio en donde me separo de mis contiendas habituales en

@steemit

, es el lugar donde muestro mi adicción a un deporte que es parte de mi identidad nacional e individual. Un deporte que forma parte de mi vida, una que no es extraña para ustedes. Esta comunidad ha estado junto a mí y sé que seguirá creciendo; porque hacen un trabajo magnifico que no puede describirse en palabras. Mi confianza no parte de rentabilidades banales; sino en ese sentimiento de fraternidad que hemos construido en este tiempo donde hemos dado grandes partidos cada mes.

Puede ser que no tengamos un buen jonrón, pero siempre estamos dispuestos a ir a un próximo partido con todas las fuerzas del mundo. Perder no se hace una opción, y nunca será una opción para esta comunidad llamada

@steembaseball

. Les pregunte esta semana si puedo ser el Joven ¿Altuve? ¿Ahora quiero preguntarles si podemos llegar al salón de la Fama? Pues mi respuesta será siempre debemos perseverar, perseverar para alcanzar cada uno de esos sueños preestablecidos.

Confió plenamente en que hacen un excelente trabajo, confió en que cada vez seremos más fuertes, y sobre todo confió en que cambiara todo, y dará un giro que nos hará estremecer a todo

@steemit

. El partido inicio el día que el subscritor numero uno comenzó a ver el juego en esta comunidad, así que cada mes seguiremos dando ese jonrón que nos de la victoria hasta crecer plenamente.

¡Sigue siendo tú

@steembaseball

; porque yo estoy decidido a seguir jugando contigo este magnífico partido! A veces estaré en la banca, pero estaré para dar lo mejor de mí. Así que ve por todo.

Here the increase of my delegation:
Acá el aumento de mi delegación:

Previously had 50,089 STEEM POWER delegate /Anteriormente tenía 50.089 STEEM POWER delegado

My new delegation is 60,089 STEEM /Mi nueva delegación es de 60.089 STEEM

Here the verification of the delegated transaction /Acá la verificación de la transacción delegada

The first separator was taken from the steembaseball community which is exclusive to them
El primer separador fue tomado de la comunidad steembaseball que es de su exclusividad

15% of the proceeds from this publication will go to the
@steembaseball
account; thanks for the support.
El 15% de la recaudación de esta publicación será para la cuenta

@steembaseball

; gracias por el apoyo.

@alejoess


Thanks for reading !!
Gracias por leer!!