DRAWING JOSE ALTUVE/ DIBUJANDO A JOSE ALTUVE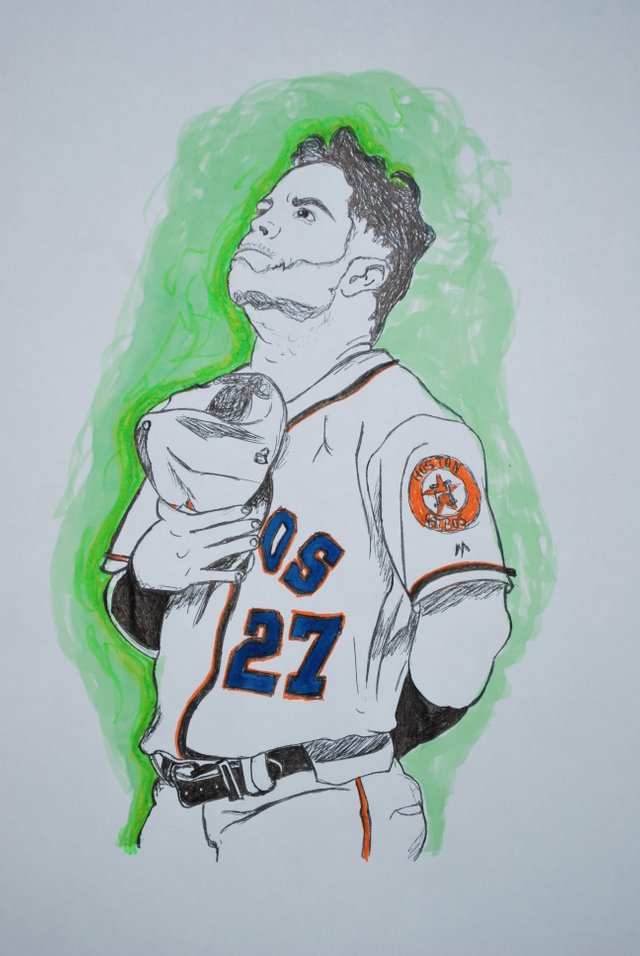 Jose Altuve
Drawing of My authorship/Dibujo de Mi autoría
Pictures taken with my nikon d60 camera/Fotografías tomadas con mi cámara nikon d60
Hello friends of
@steembaseball
, in this new opportunity I bring you a drawing of the Little Giant Jose Altuve, the last one I did for you did not fully satisfy me ...
Hola amigos de

@steembaseball

en esta nueva oportunidad les traigo un dibujo del Pequeño Gigante Jose Altuve, el ultimo que hice para ustedes no me lleno plenamente de satisfacción…
Today I am here again showing my passion for baseball, I think Altuve is a great example of what we can continue to achieve as a community. I think my predictions last week were accurate… You always do a great job and I like to share with you. We are going to win this match called
@steemit
; each time we are closer, close to fulfilling our dreams, and close to being one of the best communities.
Hoy nuevamente estoy acá mostrando mi pasión por el beisbol, creo que Altuve es un gran ejemplo de lo que podemos seguir logrando como comunidad. Creo que mis predicciones la semana pasada fueron aceradas… Siempre hacen un gran trabajo y me gusta compartir con ustedes. Vamos a ganar este partido llamado

@steemit

; cada vez estamos más cerca, cerca de cumplir nuestros sueños, y cerca de ser una de las mejores comunidades.
Altuve Features and Achievements:
Características y Logros de Altuve:
Height 1.65 m
Estatura 1,65 m
Lowest player in the major leagues
Jugador más Bajo de las grandes Ligas
Magellan Navigators File
Ficha de los Navegantes del Magallanes
Home run: 84
Home run: 84
Hits: 1500
Hits: 1500
Team: Houston Astros
Equipo: Houston Astros
Start: Free Agent in 2016
Inicio: Agente Libre en 2016
In 2017 he achieved his fourth Silver Bat
En 2017 logro su cuarto Bate de Plata
2018 Sign renewal of Contract for 150 million Dollars with Houston Astros.
2018 Firma renovación de Contrato por 150 millones de Dólares con Houston Astros.
In 2018 he is considered the most important player for the American League.
En 2018 es considerado el jugador más importante para la Liga Americana.
Here is the process of making my Altuve drawing:
Acá el proceso de elaboración de mi dibujo de Altuve: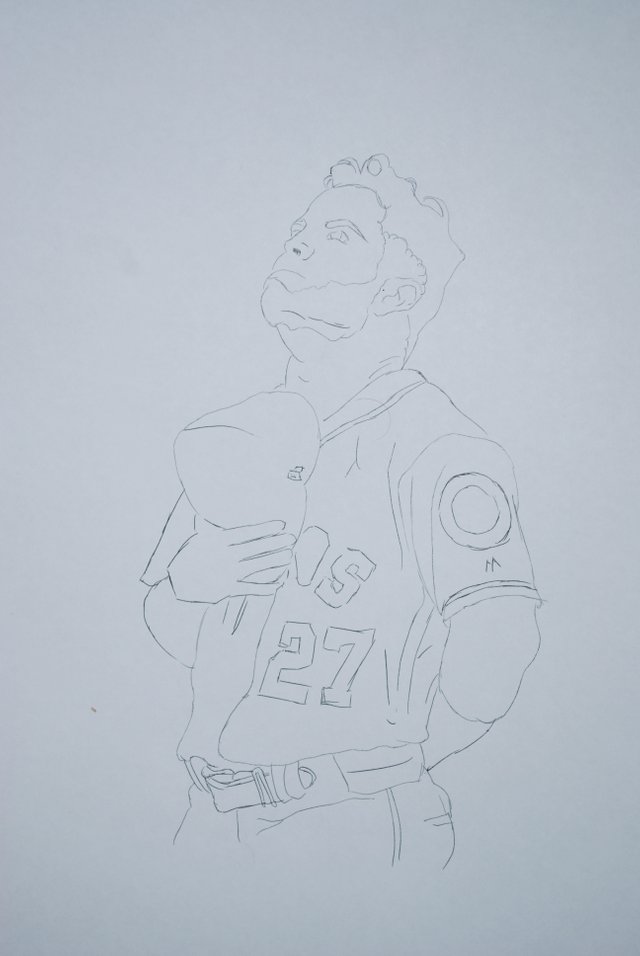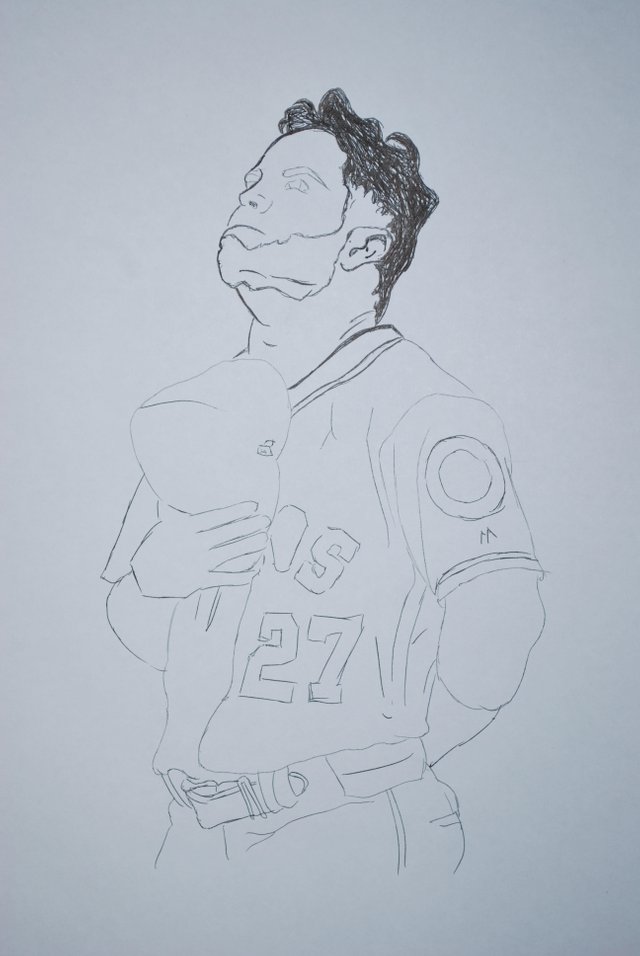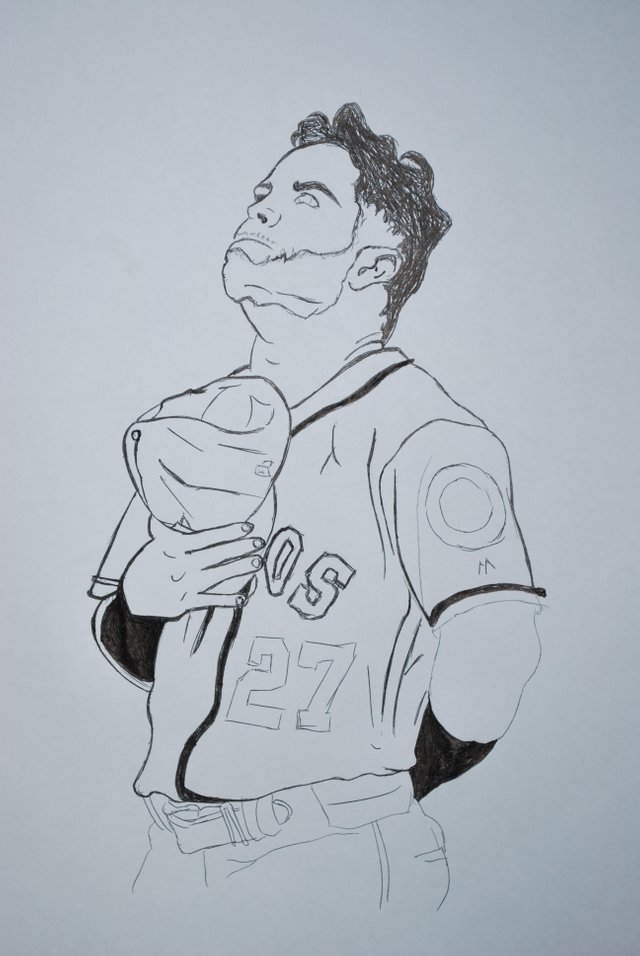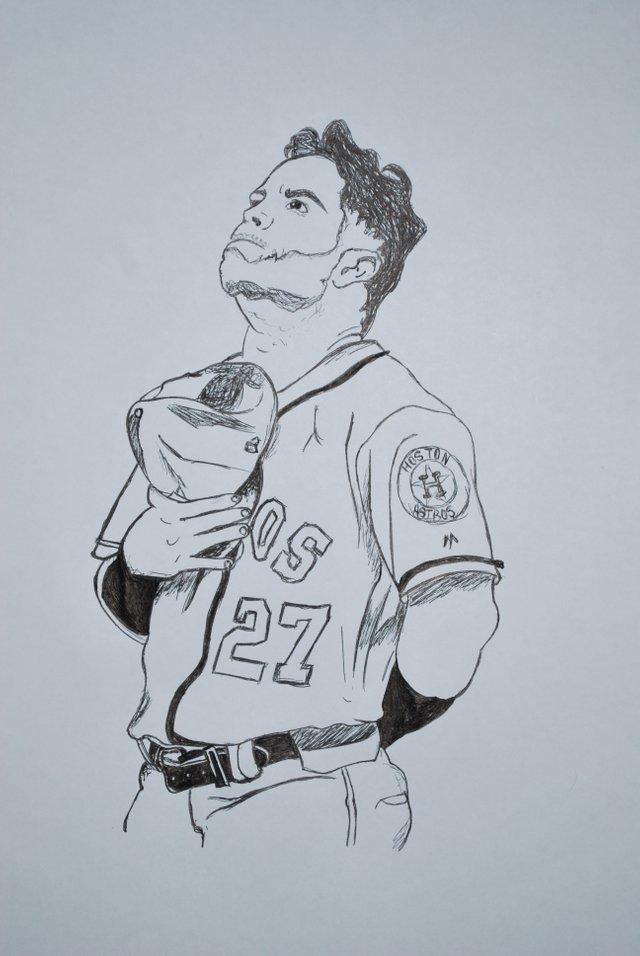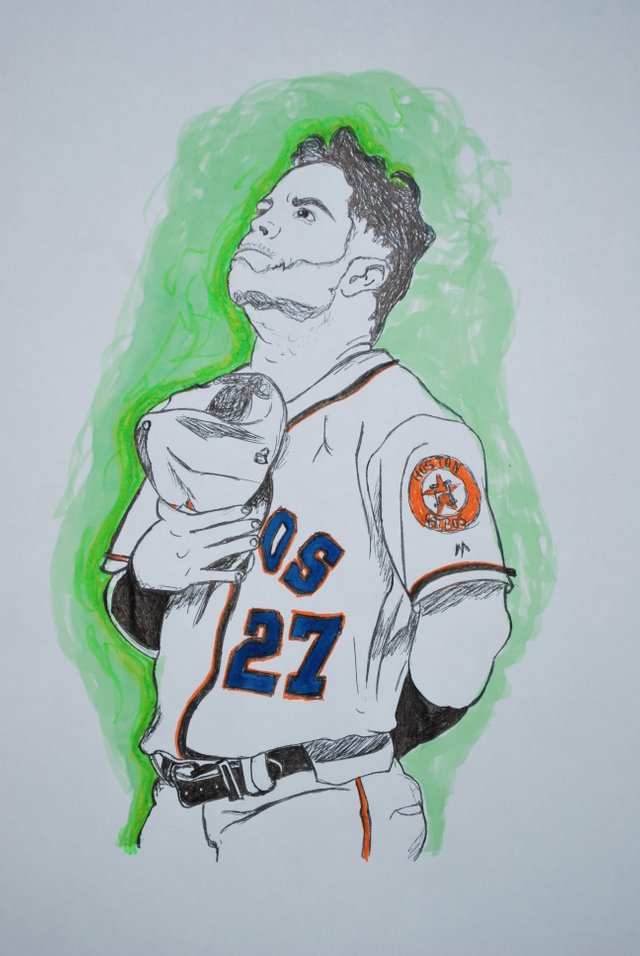 "A lot of people will say that I won't make it that I won't be able to. I'll just turn around and say WATCH ME "

"Mucha gente dirá que no lo lograre que no podré hacerlo. Solo me daré la vuelta y diré OBSERVAME"

Jose Altuve
Source/Fuente

ORIGINAL CONTENT | PHOTOS/ CONTENIDO ORIGINAL | FOTOGRAFÍAS
Camera: Nikon d3500/
Cámara: Nikon d3500
Camera lens: 18-55mm 1: 3 G/

Lente de la cámara:18-55 mm 1:3 G

Camera settings: f / 4.12 aperture | Extract D-LIGHT | ISO-400/
Configuración de la cámara: Diafragma f / 4.12 | Extracto D-LIGHT | ISO -400

Fuente de la imagen del dibujo

15% of the proceeds from this publication will go to the
@steembaseball
account; thanks for the support.
El 15% de la recaudación de esta publicación será para la cuenta

@steembaseball

; gracias por el apoyo.

@alejoess


Thanks for reading !!
Gracias por leer!!