Bot for Forex - Boteris version 1.5 - Two Weeks. Results
Hi Steemits!
I am developed a bot for forex, using moving averages. The strategy that I am applying right now is simple but practical.
The bot will be tested with currencies. And they will be:
EURAUD
EURUSD
EURCAD
EURGBP
AUDUSD
AUDNZD
AUDJPY
AUDCAD
NZDUSD
GBPJPY
GPBUSD
USDCHF
USDJPY
MQL4 language for MT4.
Technique:
Determine trend (up or down) in time of 4H
If the EMA 5 crosses the EMA 50 in Temporality of 15M
If the 5 EMA crosses up to the 50 EMA, open a long position
If the 5 EMA crosses down to the 50 EMA, open a short position
Entry
Limit entry order at 35 points of the current price.
Exit
Take Profit: calculated proportionally to the lot of the operation: LoteOrden * 30 / 0.05;
Trailing Stop: Yes. It activates at 25% of the set TP. Distance: 5 points away from the last candle closed in Temporality of 5M.
SL: No, not for now. I want to see the development of the bot to evaluate it with open orders.
Start Balances: $50.35 USD
End Balance: $151.38 USD.
These are the results: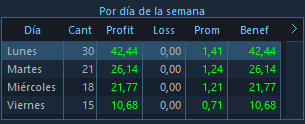 By day of the week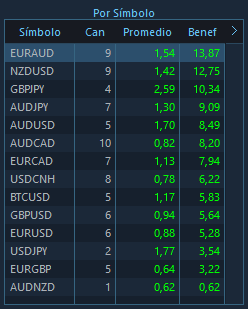 By symbol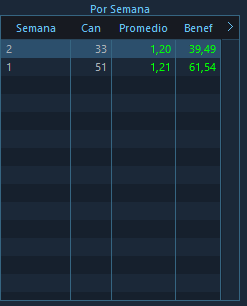 By week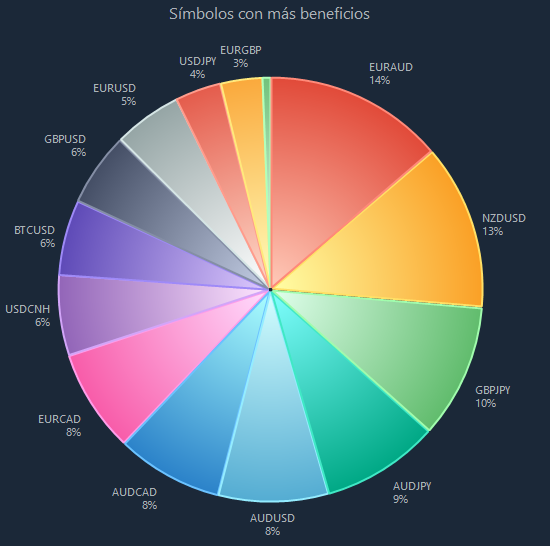 Chart by symbol
All these statistics were made by @alfredogarc.
---
Boteris will continue running for 6 more weeks. I will give Results when the next 2 weeks are over, by December 5, 2020.




Modo:
100% POWER UP
100% POWER UP
100% POWER UP




---

A verlos steemits!!