My photography on Indian Duck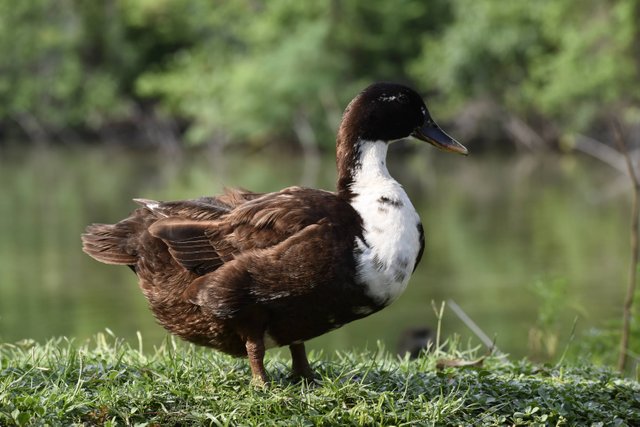 | Device | Location | Date | Category |
| --- | --- | --- | --- |
| Nikon D5600 | Rampal | 12.03.2021 | Wildlife |
It is an integral part of the life of the people of the village. I have personally spent my childhood in a beautiful village. So I have seen the soil and the people very closely. The smell of sweat and the sweat of hardworking people's bodies is the tradition and strength of rural life in Bengal. I have seen the lack of people in my village. There are many limitations surrounding their lives.

📸𝒯𝒶𝓀𝑒𝓃 𝒷𝓎@𝒷𝓁𝒶𝒸𝓀𝓈
📸𝒯𝒶𝓀𝑒𝓃 𝒷𝓎@𝒷𝓁𝒶𝒸𝓀𝓈
📸𝒯𝒶𝓀𝑒𝓃 𝒷𝓎@𝒷𝓁𝒶𝒸𝓀𝓈
I still remember those days. In the middle of the rainy season, the farmers in the fields along the river are busy plowing the paddy fields. Then bathing in the hot river water in the rain and rejoicing. It was a really beautiful time.
📸𝒯𝒶𝓀𝑒𝓃 𝒷𝓎@𝒷𝓁𝒶𝒸𝓀𝓈
📸𝒯𝒶𝓀𝑒𝓃 𝒷𝓎@𝒷𝓁𝒶𝒸𝓀𝓈
📸𝒯𝒶𝓀𝑒𝓃 𝒷𝓎@𝒷𝓁𝒶𝒸𝓀𝓈
When I was a child, I saw in our house that in the winter, babies were hatched from duck eggs. The baby ducks looked very beautiful. I used to play with them for a long time. I used to bathe them in the pond. Then I would surround them with nets at home. Today I am young. I remember those days very well. I want to go back to those days.
📸𝒯𝒶𝓀𝑒𝓃 𝒷𝓎@𝒷𝓁𝒶𝒸𝓀𝓈
📸𝒯𝒶𝓀𝑒𝓃 𝒷𝓎@𝒷𝓁𝒶𝒸𝓀𝓈
📸𝒯𝒶𝓀𝑒𝓃 𝒷𝓎@𝒷𝓁𝒶𝒸𝓀𝓈
I took these pictures of ducks last winter. After about 8 years I went to my village house. In the
se few years, the village has really changed a lot. There is no mud road. Now the road is paved with pitch. Electricity has come to the village and dish line with it.
📸𝒯𝒶𝓀𝑒𝓃 𝒷𝓎@𝒷𝓁𝒶𝒸𝓀𝓈
📸𝒯𝒶𝓀𝑒𝓃 𝒷𝓎@𝒷𝓁𝒶𝒸𝓀𝓈
📸𝒯𝒶𝓀𝑒𝓃 𝒷𝓎@𝒷𝓁𝒶𝒸𝓀𝓈
These ducks are leaf ducks. These ducks are reared in the houses of the people of the village. They can be reared in small houses and with rice husks and rice at a low cost. These ducks also help rural life economically. They lay eggs as meat and The popularity of this duck is extraordinary.
I like duck eggs very much. This duck egg is much more important in terms of nutrition. Duck meat is very tasty.
📸𝒯𝒶𝓀𝑒𝓃 𝒷𝓎@𝒷𝓁𝒶𝒸𝓀𝓈
📸𝒯𝒶𝓀𝑒𝓃 𝒷𝓎@𝒷𝓁𝒶𝒸𝓀𝓈
These ducks are as relevant in the socio-economic context of rural Bengal. Now it is also popular in the life of the village.