Helpage India Monthly Curation Report ( Month of April )
Hello Everyone,
Helpageindia welcomes you with another monthly curation report for April.
It's two and half months since we all are working together, and pleasing to see a few people working fabulously. I like to appreciate a few writers who are actively working in HelpAge India @shuvo35 @sampabiswas @hiramoni and @sonu98.
Now we have a great chef in our community @piudey. Today I want to say this is a community run by woman power.
---
Nowadays, women rocking in every field. I like to request
@steemcurators
. Please encourage our writers. Especially like to request
@steemcurator01
to please support our top posts of the week and month.
@sonu
98(real name-Sujata Roy Chowdhury and using her nickname for blog),
@sampabiswas
@piudey
@hiramoni
are housewives, but besides that, they are participating in the community regularly.
---
Today I would like to announce that engagement is very important. Please visit and support each other posts. Make a substantial comment. In the subsequent curation report, posts will be selects basis on quality and engagement.
---
I was a bit confused while selecting top posts. Many writers are doing a fantastic job here. During selection, I was following the mention points:-
1.Quality
2.presentation
3.creativity
4.engagement
5.regularity
---
From the Next Curation:-
1.No post will be preferred as a quality post less than 250 words except for a photography post.
2.Plagiarism is strictly prohibited.
3.Use credible sources for reference pictures.
---
Top Post Of the Month
1.By sonu98 ----> Click Here To Visit the Post
---
Before we move ahead with our posts, I would like to request @steemcurator01; please encourage our writers with your support.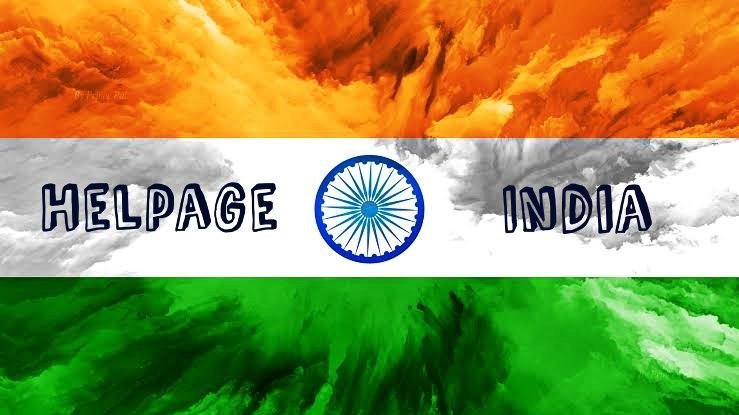 Below you all can find out exceptional posts; related to Life, photography, food, creative writing, etc.
I suggested the person so that you can visit that person's profile. And I also shared the link to the post that has taken as the top 11. Please @steemcurators, come and join @helpageindia.
---
Top 11 Post Of The Week
S . No

Author

Post Link

Category

1.

@sonu98

Now You all can...

Creative Writing

2.

@piudey

Uthey Daratey...

Life-Thoughts

3.

@lother68

Relationships...

Life

4.

@sampabiswas

Bechethakuk ....

Language

5.

@godingame

My Pain...

poetry

6.

@blacks

The son of a...

Photography

7.

@piudey

Chingri mach Diye..

Food

8.

@sampabiswas

Eccheta Boro..

Creativity

9.

@pulook

Aamar Chokhe...

Nature-Photography

10.

@hiramoni

Let Purity...

Thought

11.

@shuvo35

Stick to it..

Life

---

So we have mentioned the top 11 posts of the month in the above table. It was challenging for us perpetually to get out the best assignment for the week as we can't judge different writings subject to the various categories under one thing.

But Still, the post by @sonu98, @piudey, was exceptional So, do visit the links and support them. Also,@sampabiswas, @shuvo35, @hiramoni, @Lothar68 have done incredible jobs for the steemit platform. They are the conventional writer for this platform. Please support @steemcurator01 to encourage their enormous job.

So Thank You, Everyone, for writing under @helpageindia. Please keep supporting us, and do invite your friends to address our community as well.
We'll try to support everyone writing under our community.

Regards,
@helpageindia

Thank you once again
@steemcurator01 🙏

I like to invite 🙏

@steemcurator02
@steemcurator03
@steemcurator04
@booming
Please join our community @helpageindia, and conduct us to enhance our performance.

Helpage india twitter link:-
Check out Helpageindia (@Helpageindia1): https://twitter.com/Helpageindia1?s=08
Our Discord link:-
https://discord.gg/eWGGYmyd