Close shot on petunia flower
But in the cold countries this plant grows throughout the year except in severe winter season.
In my area , Petunia are not grown in a proper agricultural way for business purpose.
But it is grown in the park, on the road side , on the divider of road in urban areas, at the entrance of a school,colleges, offices and large shopping malls solely for beautification purposes.
Many People sometimes keen to make a tiny hanging garden on the balcony or dining room and they always keep Petunia on their no.1 priority list when they choose flowers for their garden.
Sometimes different coloured Petunia are kept growing on the entrace wall of many housing complex or big offices for making people coming and going beside it a calm and soothing effect in touch with natural beauty and color or shades.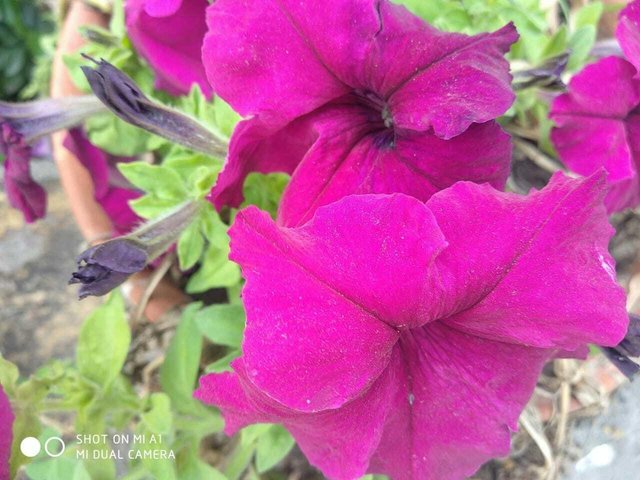 Powered by @trytry