Daily Curation Report & Top 05 Posts[ Day 14] || Around The World🌍 Community
Hello Everyone!!
We have decided to make Top Selection every day keeping in mind the needs of all Steemit Users. This will allow Steemit users to easily read and view the best posts every day. Our community administration team has made such a decision thinking of your convenience. We will select a maximum of 5 Top. Hope you like your posts. And we will select 5 posts of 5 different (different topics) every day keeping your words in mind.Our community has users from different countries and those who are proficient in various subjects. And we will select their various skill posts for your convenience.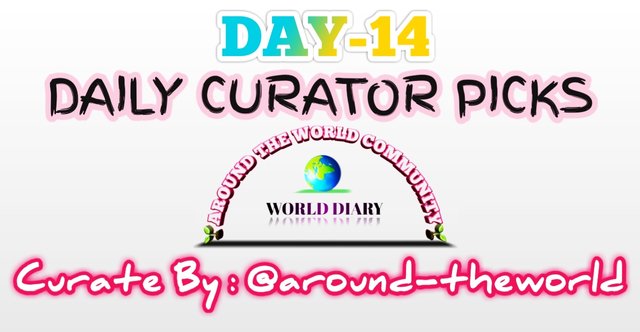 ---
Today We Have Selected Top Five Posts On Five Subject :
Art
Future Plan
Thediarygame
Ten Pic of the town
Macro photography
---
We are still looking for more quality post to curate. In this case, @steemcurator01 would also be pleased to welcome you with some upvote.
We therefore thank our Team of Curators for their daily support.
Thanks for your Attention!